New year, new adventures – travelling is definitely one of the more enjoyable New Year resolutions!  If you are planning on seeing more of this beautiful planet here are some tips of how to have amazing experiences without the hefty price tag!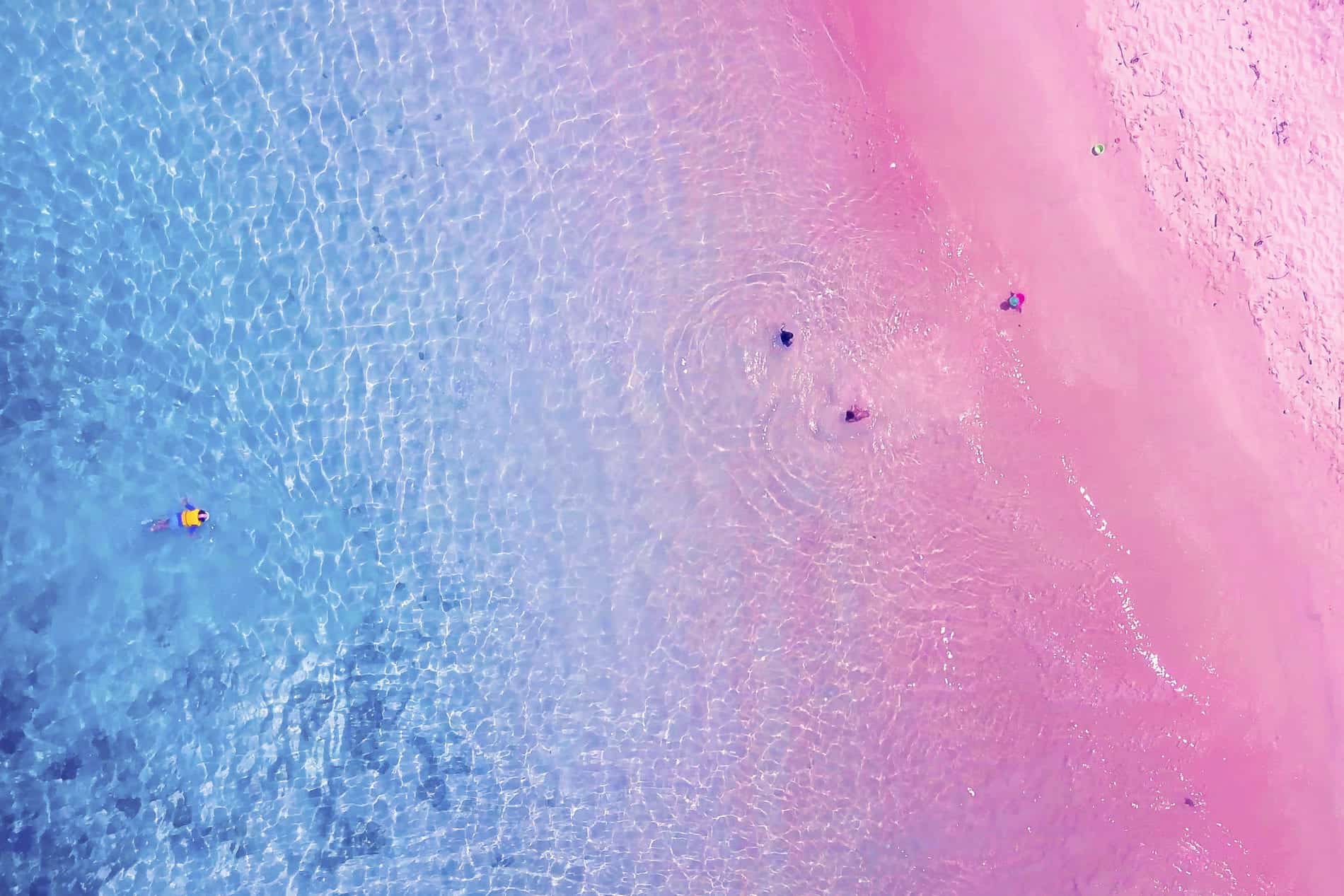 Forget Europe
Flights to Europe are cheap but accommodation over the past few years has increased dramatically in price due to demand. In addition the amount of spending money you need is very high compared to destinations like Asia.  Your money will go much further in countries like Malaysia, Philippines, and Indonesia  – these are incredible destinations to visit and are likely to costs a lot less than Europe even though the flight prices will be more (that photo above is Komodo national park in Indonesia – yes that pink beach is real!)  That said, lesser visited European destinations like Romania and Bulgaria can be pretty economical.
Pay monthly
Once you find a holiday you want put done a deposit and just pay a set amount each month, if you set up a direct debit you wont even notice it. This way you can be paying towards several holidays and always have something to look forward to!  For example, say  we find you a  deal to the Caribbean for £900, you can pay with a  deposit and then pay the balance over 10 months which is only £75 per month!
Travel in shoulder season
Travelling during the most popular times mean that the destination is crowded, hotel and flight availability is low and everything is over priced.  If you travel in the shoulder season (just before or just after the peak season) there are less crowds and you can save up to 50% on hotels!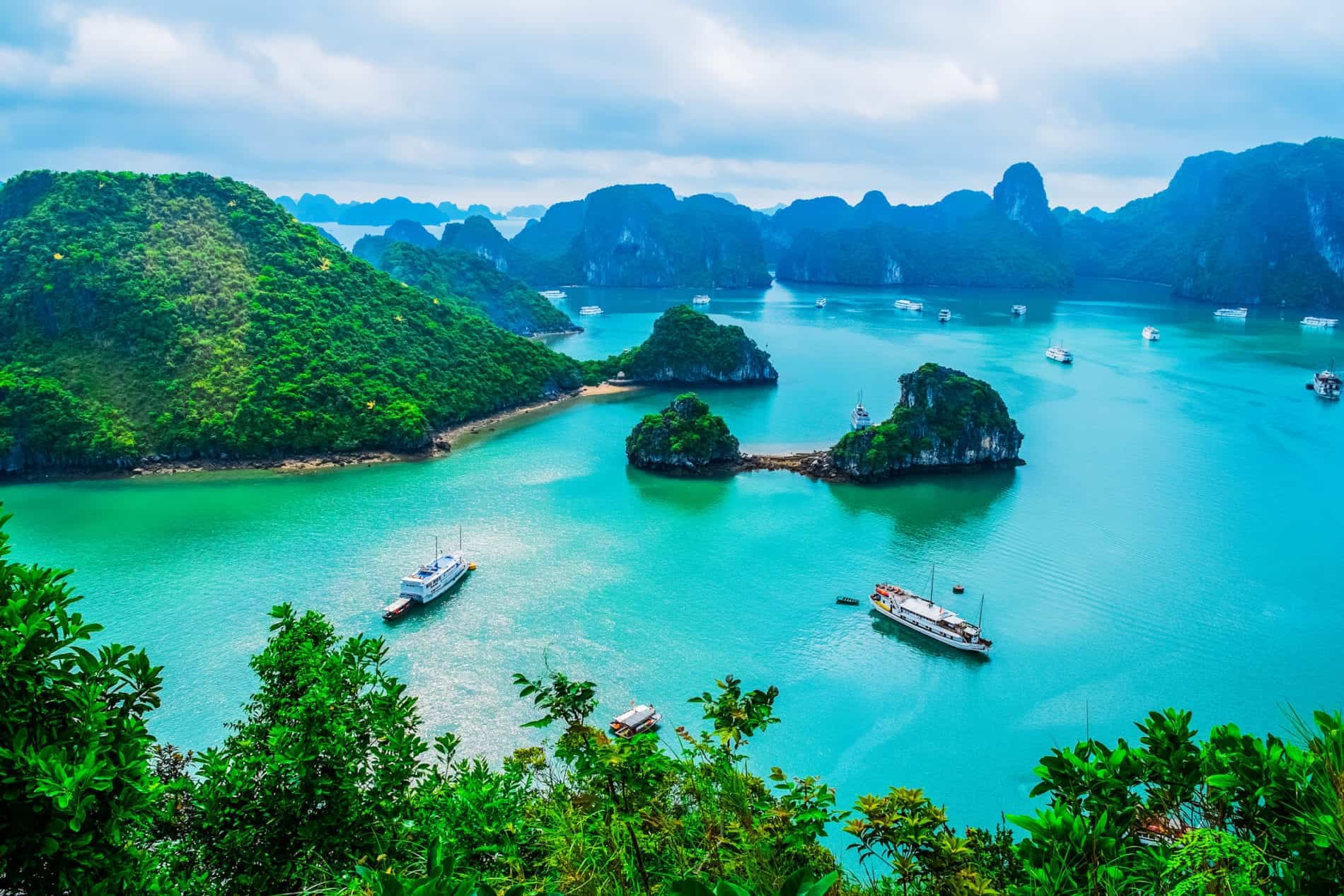 Cruise
Cruise holidays are actually very economical as all meals are included – and you get fed a lot!  The service is superb as well as the quality of food, plus you get to see many destinations on one holiday.  On an average 7 night cruise you are likely to visit six different places so you can experience lots of holidays in one.  With many activities onboard from art classes and dance classes to Broadway shows and rock climbing (generally all included in the price) you can have a fantastic experience whether you go as a couple or a family.  Solo cruising is possible too; cruise companies often offer events for singles so you can meet other solo cruisers.  Cruise companies also sporadically offer cruise deals with all alcohol included, if you are a drinker these are great value for money! (That photo is Halong Bay Vietnam.)
Sign up for travel deals
Prices of hotels and flights do fluctuate depending on availability and demand, you can get some very good last minute deals (less than 2 months before travelling) if you aren't too particular about where you want to go.  If you sign up to travel agents deals you will hear about deals from hotels and many airlines.  In addition they often have allocated flights they need to sell so their prices can be much lower than even the big Sky Scanner type websites.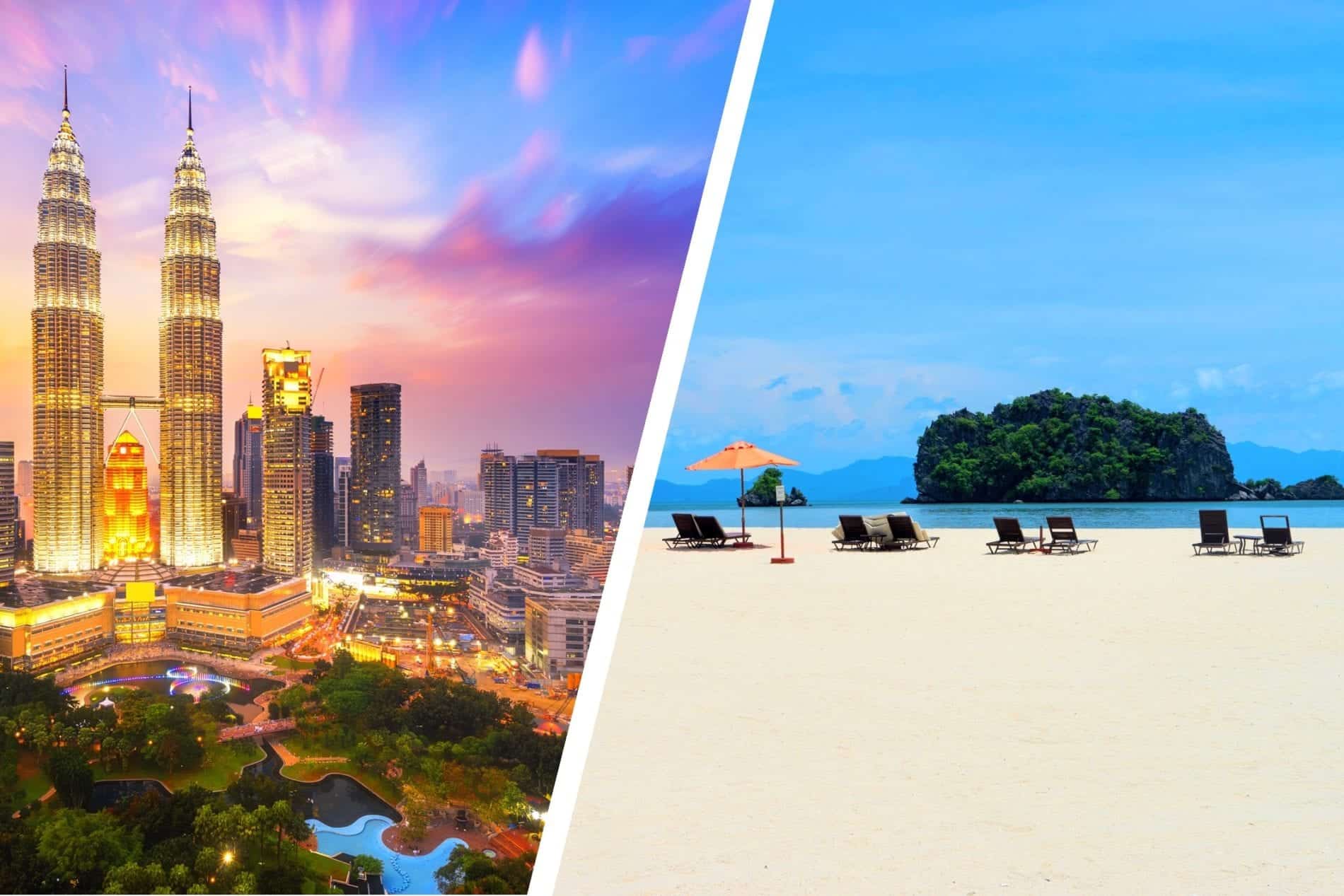 Twin centre
Two separate holidays are always going to be more expensive than one so while you are away make the most of your holiday by visiting two destinations in the same holiday, this is called a twin centre holiday.  Decide where you want to go for one destination and you travel agents can recommend the most economical destinations to stay for the second part of your trip.  Some popular twin centre holidays are combining a Dubai holiday with a few days in the Maldives or Miami and the Caribbean.  Your twin centre holiday could be in two different countries or you might prefer to spend a few days in a city and the rest by the beach like this Malaysia holiday. (That photo is Kuala Lumpur and Langkawi, Malaysia).
Book early
Flights go on sale about 11 months ahead, this is the best time to book as the prices are often lower as the availability is high.  You Can also book Virgin Atlantic USA flights up to two years ahead.  If you are looking at cruise holidays you can also book about two years ahead.  Each year prices generally increase so booking up to two years ahead can save you considerably (just make sure you have holidays booked in the meantime, no one wants to wait two years for a holiday!).
Let Us Find You A Deal At The Perfect Price!
Travel doesn't have to be expensive, you just need a plan – we can help you with that!  Whether you are looking for inspiration, your summer holiday or you want to start planning a dream trip, simply tell us what you are looking for and we can arrange everything for you, for the perfect price!