Not yet made any travel plans this year? Not quite sure where to go? Let us take the hassle out of your search with this handy overview to our top destinations for 2019. If you're looking for some inspiration for your next holiday, then this might just help you decide….
Saint Lucia
St Lucia is an action-packed destination with so much to see and do (see our top St Lucia attractions).  Being a Caribbean island, Saint Lucia is naturally home to some stunning beaches, from the golden shores of the north to the silvery sands of the south but it is the island's other natural assets that set it aside from the rest. The Pitons, two soaring cone shaped volcanic peaks that just out the sea in just off the south coast, are a symbol of Saint Lucia and offer an amazing backdrop as well as a pretty impressive trek to the top. The rest of this mountainous island is carpeted in a stunning emerald green rainforest and is home to the most spectacular of scenery including natural waterfalls and verdant jungles. Candy coloured traditional towns and villages dominate the south of the island whilst swanky modern resorts occupy the north coast. Saint Lucia holidays are renowned for being one of the most romantic of the Caribbean islands too, so couples, look no further!

Mexico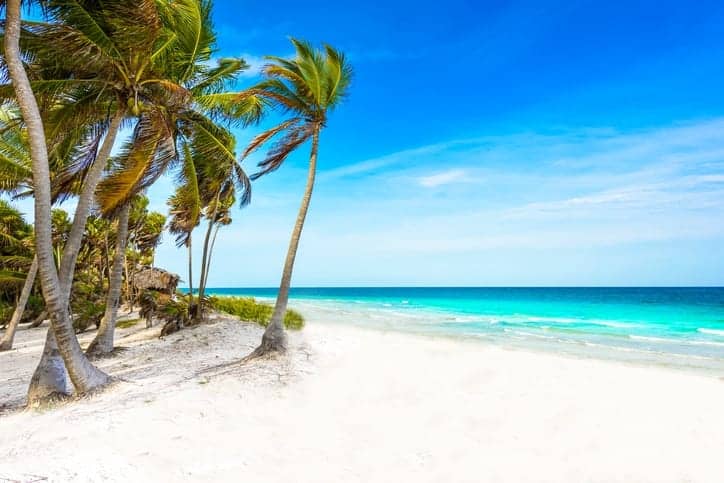 Mexico is a country of contrasting backdrops, stunning beaches, pretty pueblos and amazing food as well as home to one of the most populated cities in the world. It is home to an incredible history and rich culture and really does have something to offer everyone. Beach holidays to Mexico never disappoint with hotel hotspot Cancun leading the way with its 22km stretch of Caribbean shores. Further south the Riviera Maya dishes up the beautiful beaches of Playacar and Playa del Carmen whilst Cozumel is home to the second largest reef in the world, making it the perfect destination for keen divers. Hop over to the Pacific side of the country (yes, Mexico is blessed with both coasts) and Puerto Vallarta dishes up traditional Mexican charm and plenty of beach life or stay a few nights in the city and tuck into some tasty Mexican street food whilst watching the very busy world go by.

Cuba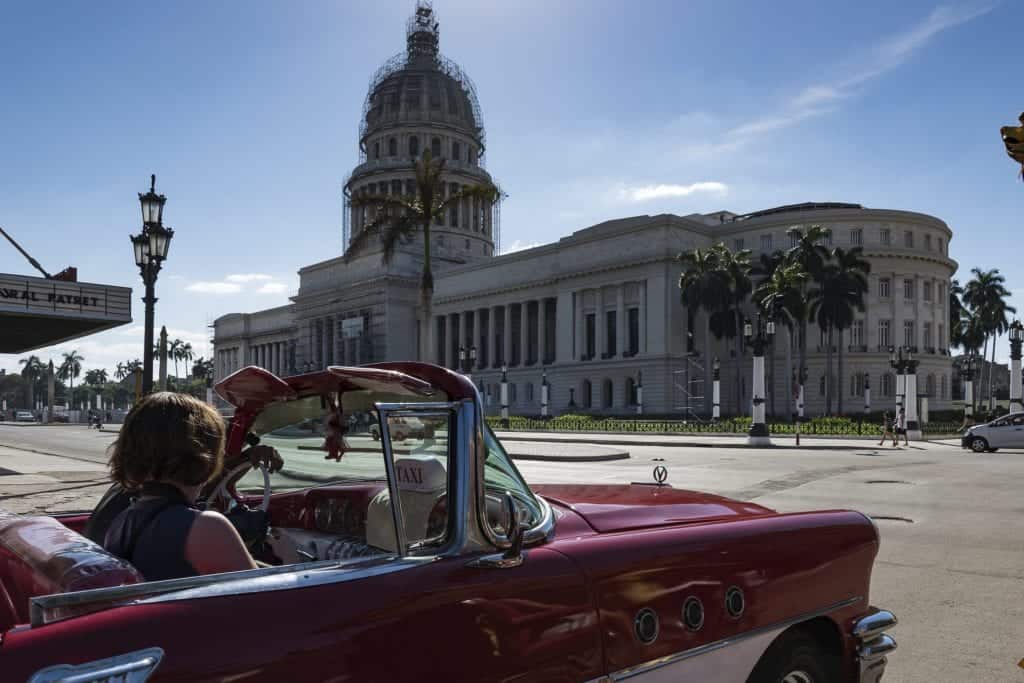 Think of Cuba and you can't help conjuring up images of vintage American cars, big fat cigars, salsa music, cocktails and of course stretches of stunning white sands. Well, you wouldn't be wrong, Cuba is all of this and so much more! Visit Cuba's buzzing capital Havana and discover the very beating heart of the island, whether you stroll down the famous Malécon with its countless bars and clubs or head to the cobbled streets of Old Havana to soak up the eclectic architecture and an authentic taste of the city. If the beach is more your thing, then the holiday hub of Varadero will not disappoint with its sugary white beaches, warm Caribbean waters and first-class hotels. Wherever you choose to stay on this vibrant Caribbean island, you can't avoid the infectious party vibe. So, get your salsa moves on, grab that mojito and soak up all that Cuba has to offer.

Costa Rica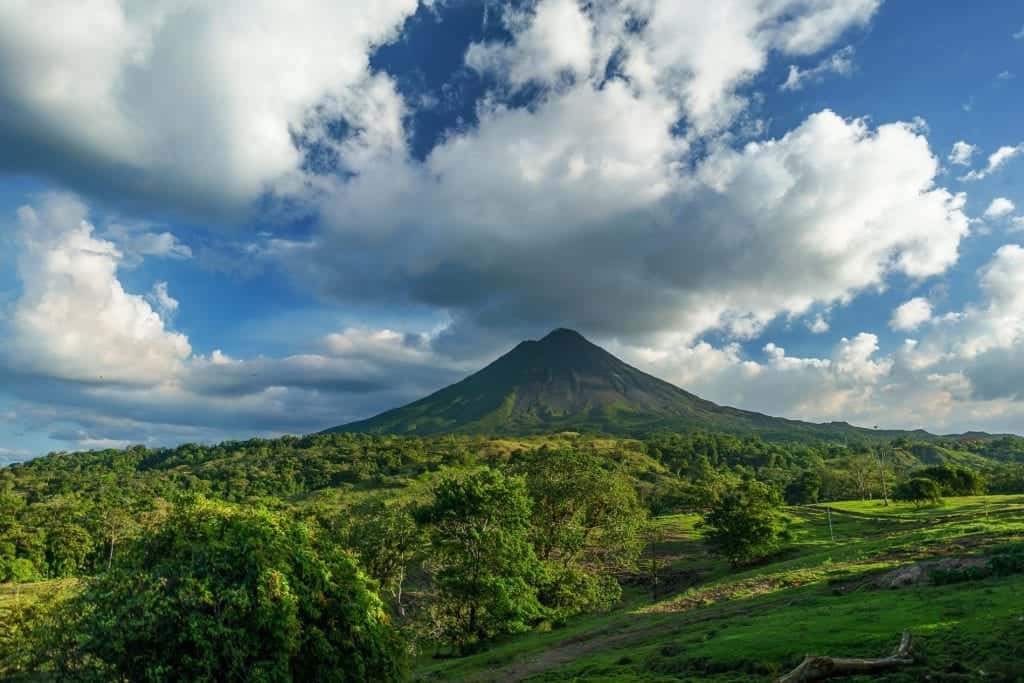 "Pura Vida" means pure life and it is the motto of this amazing central American country. Costa Ricans live longer, happier and healthier lives than the rest of the world and just one visit to this unique country and you'll see exactly why that is. Green energy is the main source of energy and one quarter of the country's wild lands is protected by law. The entire country supports sustainable tourism and trends such as farm to table dining are a real focus in Costa Rica. One of the world's most bio-diverse countries, Costa Rica is home to over half a million species of wildlife and its landscape is equally as diverse with huge volcanoes, atmospheric cloud forests, verdant rainforests and picture-perfect beaches just waiting to be discovered. Adventure holidays are a natural choice when visiting Costa Rica with an abundance of activities to enjoy from rainforest trekking to white water rafting, but beach holidays are equally as inviting, with miles of unspoilt sands to soak up the sun on.

Antigua
Blessed and beautiful are just two of many adjectives used to describe the Caribbean island of Antigua and if your 2019 travel plans have not yet been finalised, then you might want to read on. If it's the beach life you are after Antigua has 365 of them, each one a veritable Caribbean paradise of sugary soft sands, warm turquoise waters and swaying palms. Away from the sands, the UNESCO World Heritage Site that is Nelson's Dockyard is a must see and reveals plenty about the island's rich history whilst a trip up to Shirley Heights offers the most incredible views over English Harbour, especially at sunset. Antigua is one of the most popular destinations for sailing too and the annual Antigua Sailing Week is hailed as one of the most important on the global sailing calendar.  Find out more with our Antigua travel guide.

Tobago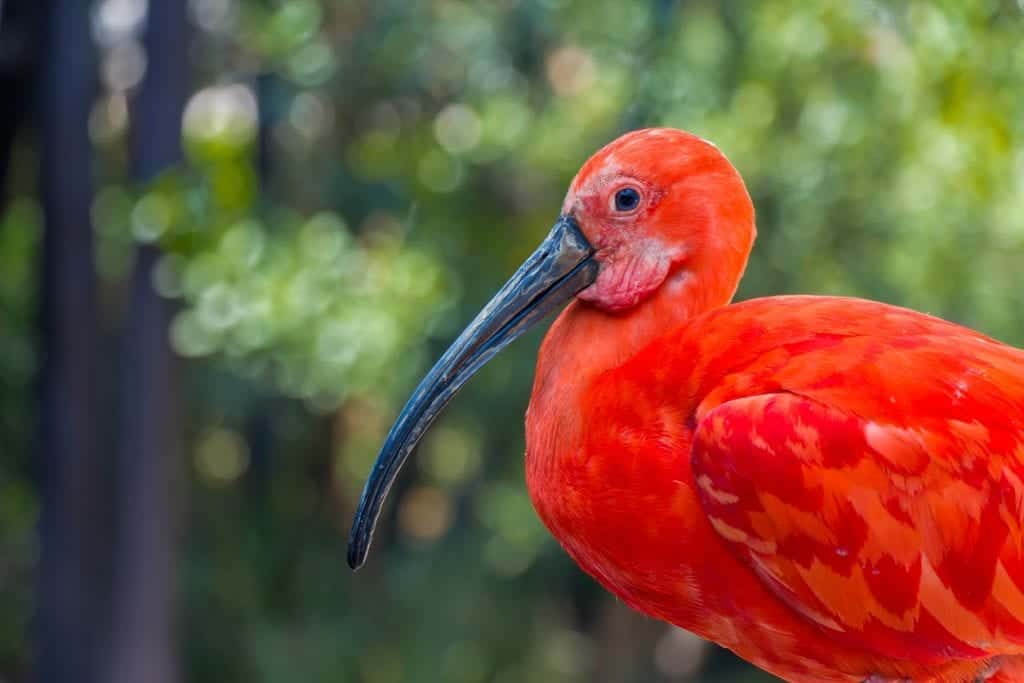 If you fancy a proper escape from it all kind of Caribbean holiday, then Tobago is the perfect choice. The quieter sister to the carnival haven that is Trinidad and Tobago are about as unspoilt as it gets. The beaches are simply beautiful, so much so they provided the inspiration for the legendary tale of Robinson Crusoe. Visit the nesting turtles during season and be amazed at the beauty of such incredible creatures, dive the coral reefs and discover Tobago's' colourful underwater world or head inland to the verdant rainforest and mountains of Tobago and feast your eyes on the most glorious of flora and fauna. At just 8 miles wide, Tobago surprisingly packs in plenty to see and do and is even home to a few fun-filled carnivals and festivals. The Caribbean at its most pure best describes Tobago, an island bathed in year-round sunshine and blessed with so much natural beauty.

Barbados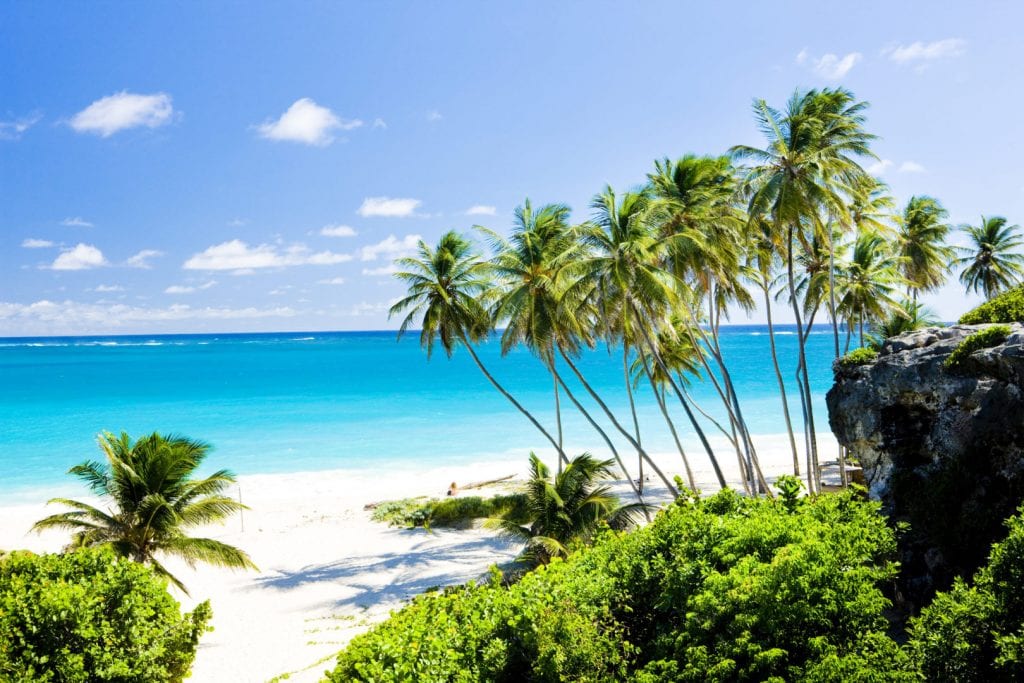 Swaying coconut palms lining soft white sandy beaches, shimmering turquoise shores and an abundance of rum cocktails would be how many of us would sum up Barbados. Those of us who have never been there that is! Of course, all those wonderful Caribbean stereotypes are all true and thank goodness, they are, but this beautiful island has so much more to offer. History buffs should spend a day in the UNESCO World Heritage listed capital Bridgetown where the island's naval history can be explored at detail whilst inland, Harrison's Cave, an underground network of caves that can be visited on foot or by tram is a real gem. The Platinum Coast of St James is home to most of the exclusive hotels and villas whilst the south plays host to party central St Lawrence Gap and the more tranquil family resorts of Maxwell and Rockley.  Find out more about holidays to Barbados.

Miami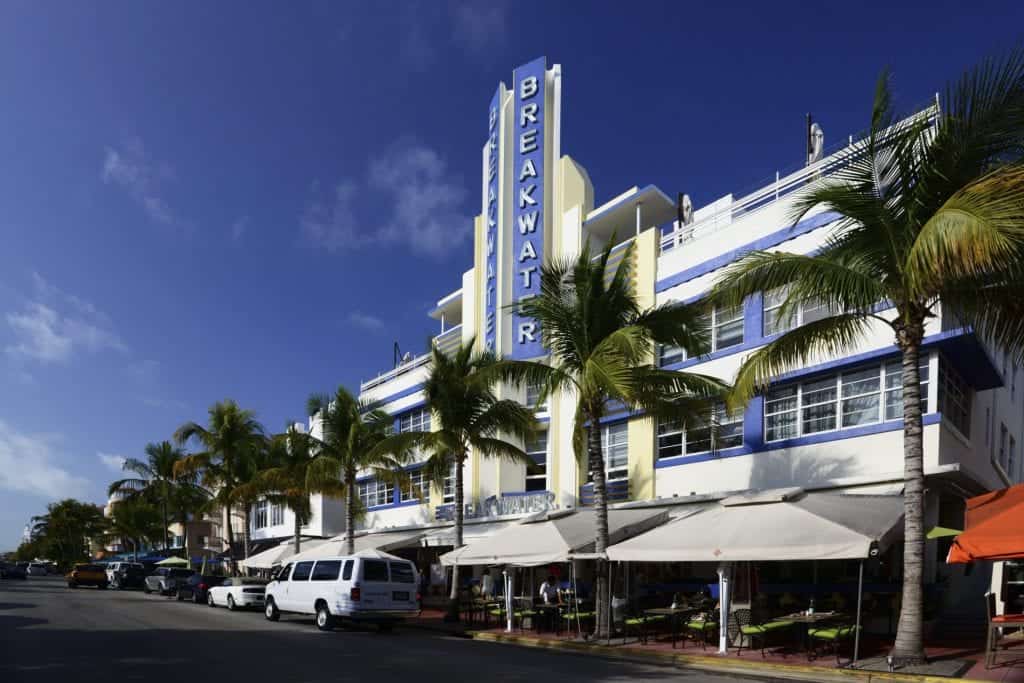 Forever fashionable, undeniably cool and constantly reinventing itself, Miami should feature on everyone's "To Visit" list. Take a stroll down Ocean Drive and feel inspired by the beautiful Art Deco buildings that have become a symbol of Miami. The city's sun kissed beaches are a huge part of its appeal from the renowned South Beach to the peaceful sands of Mid Beach and places such as Virginia Key and Oleta River State Park are home to an array of wonderful species of wildlife. Miami benefits from year-round sunshine, making it perfect for both a winter or summer holiday and is also home to some of the biggest music and dance festivals in the world. When the sun sets on Miami, the city dishes up even more with a world class dining scene and some amazing bars, lounges and clubs.

Jamaica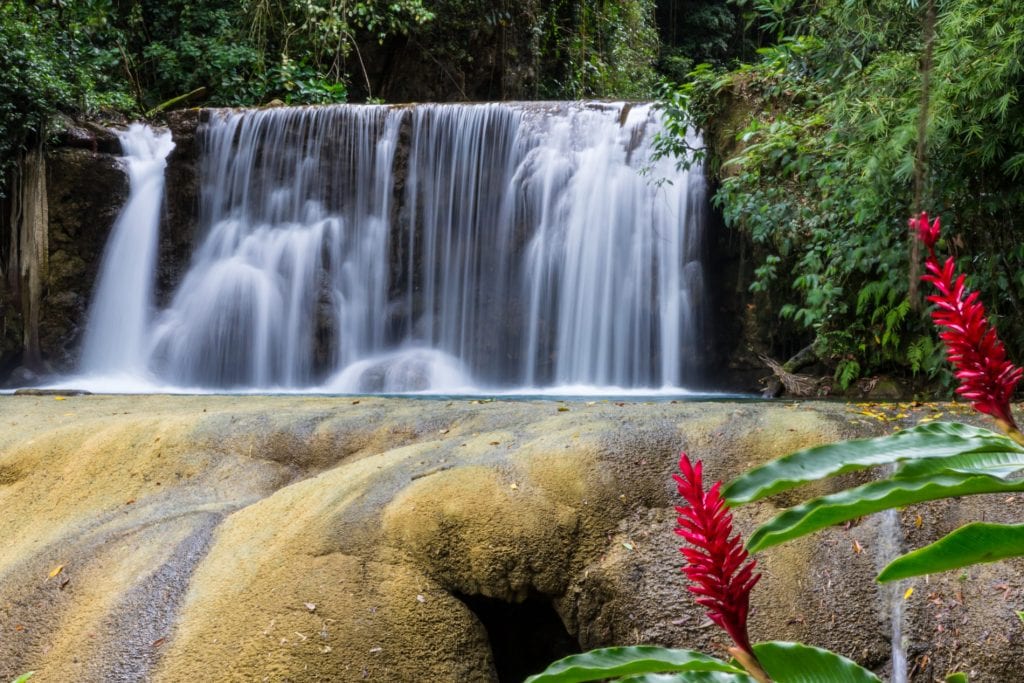 The feel-good vibe of Jamaica is infectious, and you can't help but fall in love with this popular Caribbean island. If it's good times you want, you'll be guaranteed them in Jamaica, home of stunning beaches, beautiful mountain backdrops, hidden waterfalls and of course reggae! Stay in the popular beachfront resorts of Montego Bay, Negril and Ocho Rios and enjoy all they have to offer or head up into the Blue Mountains for a complete get away from it all vibe. Kingston is a city rich in culture and home to the famous Bob Marley Museum whilst places such as Runaway Bay and Port Antonio provide a more laid-back feel. Dunn's River Falls may be the island's most famous waterfalls, but there are plenty more to discover if you head inland into the mountains. Life can be as fast or a slow as you wish in Jamaica – just how we like it!

Grenada
Although above water Grenada is a world of idyllic palm fringed beaches, rare tropical flora and fauna and an abundance of aromatic spices, below the water is where its currently at. Grenada may be renowned as the "Spice Isle" but it is also known as the "Shipwreck Capital of the Caribbean", making it a haven for avid divers. Discover countless amazing wrecks including the Bianca C, a legend amongst divers and otherwise known as the "Titanic of the Caribbean". The world-famous Sculpture Park is home to an amazing array of underwater creatures from frogfish to Hawksbill turtles and forms part of the Grenada Marine Park, an area filled with reefs and wrecks. Love diving? Then a holiday to Grenada is simply a must!
Feeling inspired? Then why not visit one of these fantastic destinations today with SN Travel. We offer a wide range of flights and hotels as well as some amazing cruise holidays so book online or call one of our expert travel consultants today on 0207 254 0136