05augAll Day11Dream Weekend 2020 - JamaicaLong Bay Beach Park, Negril, Jamaica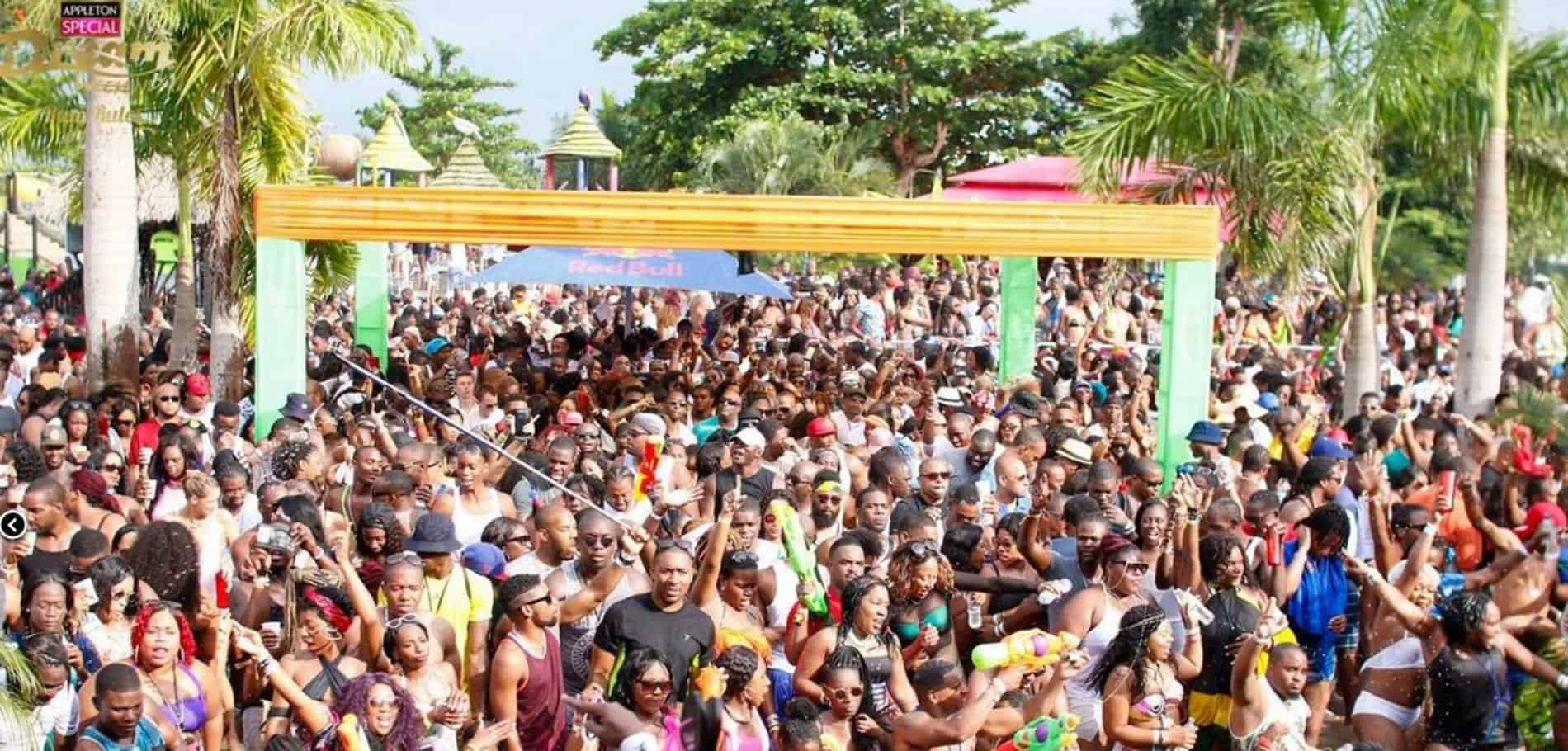 Event Details
Dream Weekend Jamaica
Do you love reggae? Are you ready to party? Then Dream Weekend in Jamaica is the perfect event for you! One of the Caribbean's top summer time parties, Dream Weekend is taking place between the 5th to 11th August 202, in Negril, and this year's 5-day extravaganza promises to be the ultimate party and celebration of everything Jamaican. Not only does the event offer top-rated performances from local and international artists alike, but it also gives attendees the chance to sample the island's finest food and drink while dancing away the night with friendly locals and overseas visitors. Attracting tourists from around the globe as well as plenty of islanders, this spectacular event is held right along the stunning shores of Seven Mile Beach, the resort's top attraction.
Family of 4 balcony cabin, flights, all meals & snacks and most entertainment included!
What to Expect at Dream Weekend
This highly anticipated music festival is held every summer by Dream Entertainment Ltd and is widely believed to be the biggest party experience anywhere in the Caribbean. You can expect live entertainment from a host of DJs and artist, with dancehall music at the forefront, supplemented by plenty of other popular genres like rap, hip hop, house and pop. Since the event is completely different every year, it attracts the same visitors year after year ready to experience something new and exciting.
Top Tips For Having a Great Time at Dream Weekend
If you're planning on attending Dream Weekend this year, there are a few things that you need to know to get the most out of the experience. Here are our top tips to help you to enjoy the event to the max.
Each day of the event has a different theme, and you'll enjoy the experience most if you dress in themed attire to match.
While most of the events include drinks and some include food, IGLOO and the Dream Live Concert only have drinks for sale.
The event has its own Dream Weekend Shuttles available for transportation to any resort along the Norman Manley Boulevard, and there is also limited transportation to the West End.
Day events typically run from 2pm until 9pm, with evening events running from 10pm to 4am.
Time and Date
Location
Calendar
Organizer
Do's and Dont's at Dream Weekend Jamaica
Although there will be a strong security presence, attendees are recommended to take the usual precautions that they would at any large event and to avoid displaying valuables. It is wise to only use licensed buses or taxis, or alternatively the free Dream Weekend Shuttles that the event provides and to avoid using any motorbike taxi or unlicensed operator for your own safety. It goes without saying that you should remember to avoid consuming excessive amounts of alcohol while attending any event, and to avoid any illegal substances. You should also remember to use sunscreen when attending any daytime event as the sun's rays are extremely strong. When it comes to what you should make sure to do, there are no hard and fast rules – the Dream Weekend is all about having fun and enjoying yourself. Make sure to try the local food and drink, experience the local music and have a great time!
Family of 4 balcony cabin, flights, all meals & snacks and most entertainment included!
What to See and Do in Jamaica
If you stay in Negril where the Dream weekend is happening, there are many sights and activities to enjoy nearby:
Laze of the stunning 7 mile beach
Go on a quad bike adventure
Visit Cool Running's Adventure Park
See humming birds at the Royal Palm Reserve
Explore Roaring River Park and Cave
Take day trip to Montego Bay
Where To Stay For Dream Weekend

We have a wide range of hotels in Jamaica so you can choose to stay in Negril where the Dream Weekend is happening, or you can stay on one of the nearby resorts like Montego Bay.  These are our customer's favourite hotels in Negril:
Enjoy blissful tranquility at this stylish couples only resort, located on Negril's famous Seven Mi…
Rondel Village offers a tranquil location along the spectacular Seven Mile Beach of Negril with tro…
Offering a perfect location on Negril's famous Seven Mile Beach, this delightful hotel offers excel…
We Can Find A Great Deal on Dream Weekend Packages
If you're flying to Jamaica to attend the Dream Weekend, you need look no further to find low cost flights to Jamaica. Here at SN Travel, we can fly you direct to Jamaica to enjoy a Caribbean holiday unlike any other. We'll take all the stress out of travelling for you, arranging everything from your transfers and airport lounge to airport parking for a hassle-free break that you'll never forget!
Time

august 5 (Wednesday) - 11 (Tuesday)
Location

Long Bay Beach Park

Negril, Jamaica