Years Experience
We have more than 50 years of experience helping customers full-filling their holiday dreams. From luxury holidays to incredible weddings, our team of travel experts will tailor-made your holidays to perfection so you can have a unique experience.
ATOL & IATA Protected
We are IATA and ATOL protected for your peace of mind. So, when you book with us, you are financially safeguarded. Embark on incredible journeys with peace of mind as you are working with a reputable and financially secure travel agency.

Award-wining Agency
We have won several travel awards in the past years. From Best Caribbean Travel Agency at the British Travel Awards, Best Travel Blog, to a Golden Feefo Award for our customer service feedback. We keep working hard to achieve a high standard of excellence and have achieved 4.5 stars in Google reviews.

Concierge Services
All our holidays come with complimentary concierge service to ensure your holiday plans are smooth and truly fine tuned to your needs.
YOUR WISHES, OUR EXPERTISE
Unlock the World of Luxury

All our holidays benefit from Complimentary concierge service. We work with our local suppliers to provide a superior and highly personalised travel experience.
CONTACT US
WHERE DREAMS COME TRUE
Unparalleled Luxury Experiences
Luxury experiences are the epitome of refined indulgence, where every detail is meticulously curated to provide an unforgettable journey. From exclusive retreats, private yacht and jet charters, unique luxury touring holidays and exclusive events holidays.
Our luxury experiences offer an escape into a world where sophistication, elegance, and exclusivity reign supreme. It is a realm where dreams come to life, leaving an indelible mark on your soul and creating memories that will last a lifetime.
CONTACT US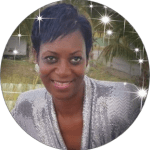 A MESSAGE FROM OUR PROPRIETOR AND MD
"With more than 50 years experience delivering curated holidays we want to offer you all our expertise to create truly extraordinary and unforgettable travel experiences. Our exclusive team of travel experts will assist you tailoring high-end and distinctive travel experiences that meet your unique needs. From providing exclusive accommodations, personalised itineraries, and exceptional service to extensive concierge support we will make sure your holidays are crafted to perfection".
SUBSCRIBE TO OUR NEWSLETTER
Our Newsletter is your passport to the extraordinary.