Book Flights To Antigua & Barbuda
Hop on a flight to Antigua to see some of the most beautiful beaches in the world – there are 365 of them!  There's brochure-worthy Dickenson Bay on Antigua, where reggae-flavoured rum bars keep watch over a stunning shoreline.  Visit the hidden arc of Half Moon Bay, where honeymooners can find seclusion to a backing track of bristling sea-grape trees and crashing Atlantic waves. Antigua is also rich in colonial history like Nelson's Dockyard.  The UNESCO enclave of Nelson's Dockyard comes with old ship berths and half-ruined forts. The capital at St John's has bustling farmer's markets, sizzling fish restaurants, hard-fought cricket showdowns and historic churches.
Please note:  Barbuda is known for its stunning pink sand beaches but it was hit by the 2017 hurricane (which happens around September).  Locals are only just starting to return to Barbuda so visiting Barbuda isn't currently an option and it's sadly it is not certain the pink beaches are still there.
Special Offers to Antigua
These are just some of our latest holiday deals to Antigua.  If you have something particular in mind you can call us on 0207 254 0136 or email us for a quote.
Large luxury 5 star resort with entertainment,pool parties, free wellness and sports clasess. Pay i…
Fast Facts About Antigua
Language:

Time Difference:

Antigua is 5 hours behind UK time

Currency:

Eastern Caribbean Dollar EC$

Flight Duration:

Capital:

Visa:

British passport holders do not require a visa to visit Antigua

Weather:

Temperatures are fairly consistent all year round, averaging about 30°C. Hurricane season runs from June to November.  June gets the most sun and October gets most rain.  September is when tropical storms are most likely.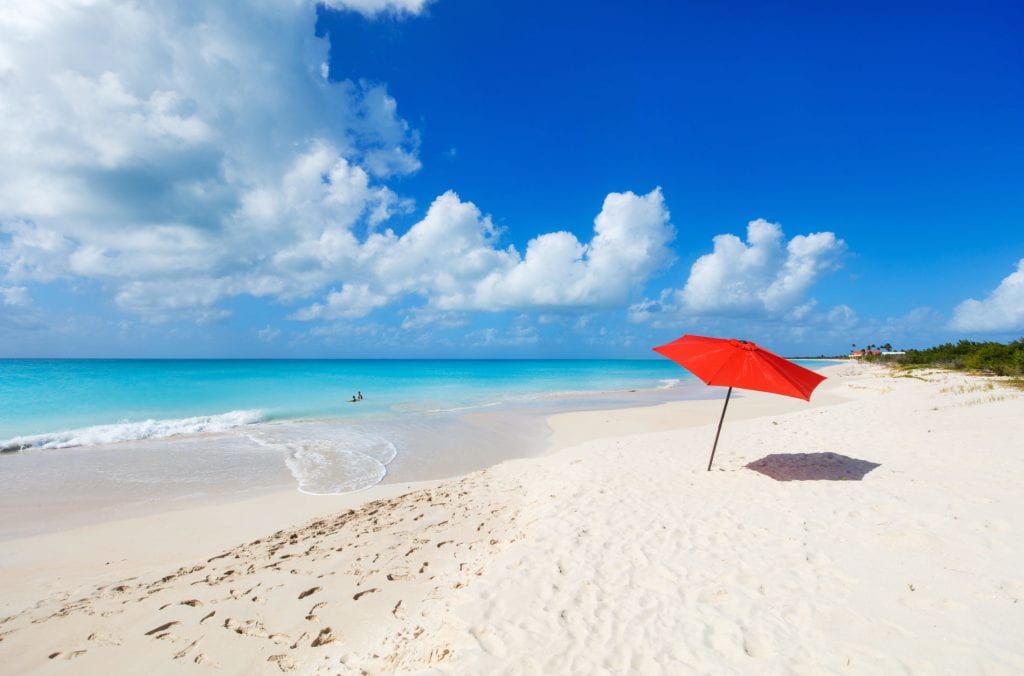 Things You Need To Know About Flights To Antigua And Barbuda
Antigua is well connected so there are lots of direct flights to Antigua's V. C. Bird International Airport.  Antigua is one of the gateways to the Leeward chain as a whole. Flights to Antigua from London take around 8.5 hours and are served by British Airways and Virgin Atlantic.
UK travellers won't need to apply for any special visa to enter the country. All that's required is the normal six-month validity on your passport from the date your Antigua flight departs.  Once you do touch down between the shimmering beaches and the old cannon-topped forts of Antigua, it's possible to find private transfer companies to take you straight to the sugar-white beaches around the popular resort towns. Alternatively, you can rent your own car at the hire spots that sit in the arrivals terminal.
When To Go To Antigua And Barbuda
Year-round temperatures in the 20s and low 30s combine with plenty of sun-filled months to make flights to Antigua and Barbuda an attractive prospect no matter the season. Hurricanes can roll through this corner of the Caribbean between August and November, so you might catch a storm or two if you come then. If you are travelling around this time keep an eye on the weather.  Meanwhile, December to March is the most popular time to visit Antigua. Hotel rates during this time are at their highest – though you will have prime beach-lazing weather. For a happy medium, it might be worth flying to Antigua during shoulder months like May or June when the crowds have dropped away and you get the best possible prices.
 
Large luxury 5 star resort with entertainment,pool parties, free wellness and sports clasess. Pay i…
BOOK TODAY & PAY IN INSTALMENTS!
How To Get A Cheap Flight To Antigua And Barbuda
Holding out for cheap flights to Antigua and Barbuda can really help if you've got your eye on a swish honeymoon pad with views of shimmering Pigeon Point Beach or glowing Dickenson Bay, or are keen to save some dosh for splashing in St. John's rum emporiums. The best bargains can be found between May and November but keep in mind that some hotels close in September. Booking Antigua flights departing and returning Tuesdays – Thursdays can also save you substantially.  We also bulk buy seats so we can offer you a lower cost so keep an eye out for our Antigua flight deals!
Our Best Selling Hotels in Antigua
Antigua is one of our customers favourite destinations.  These are some of our best selling hotels in Antigua.  If you need advice of what hotel is best for your hoiliday to Antigua just ask us!  You can call us on 0207 254 0136. or email us for a quote.  We can do all the hard work so you don't have to!
Offering a true sense of privacy, this stunning adult only resort sits right on the picture perfect…
3 Things Not To Miss In Antigua And Barbuda
Nelson's Dockyard – A UNESCO-tagged medley of old ship berths and barracks, surrounded by fort-studded hills that ooze colonial history.
St John's – The Antiguan capital, complete with bustling rum bars and intriguing churches.
Dickenson Bay – Arguably the finest beach on the islands, complete with a tinge of pink coral and warm green-blue seas.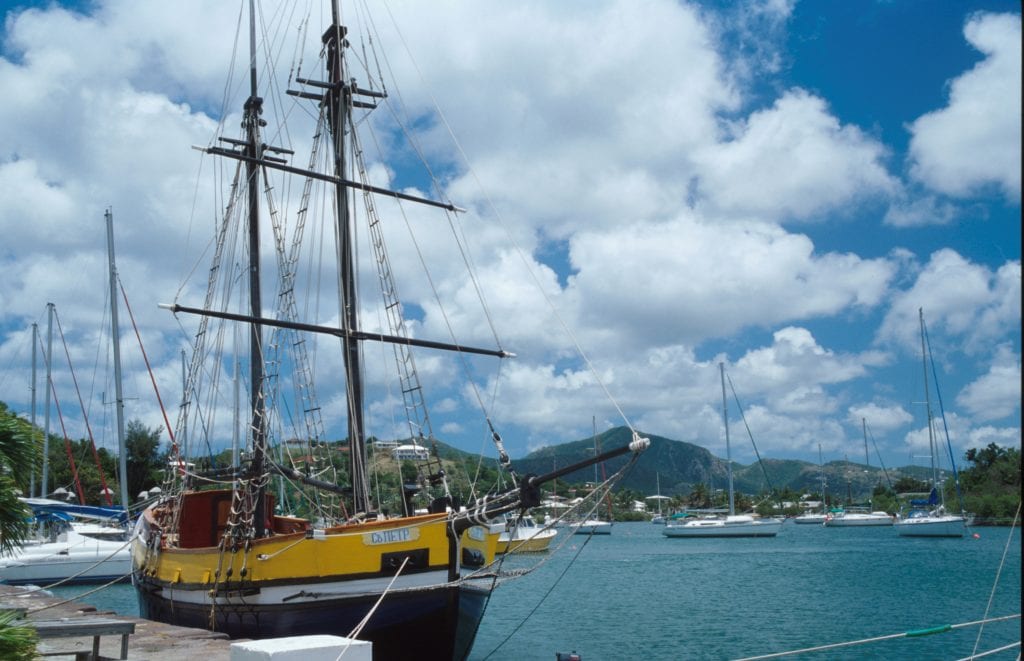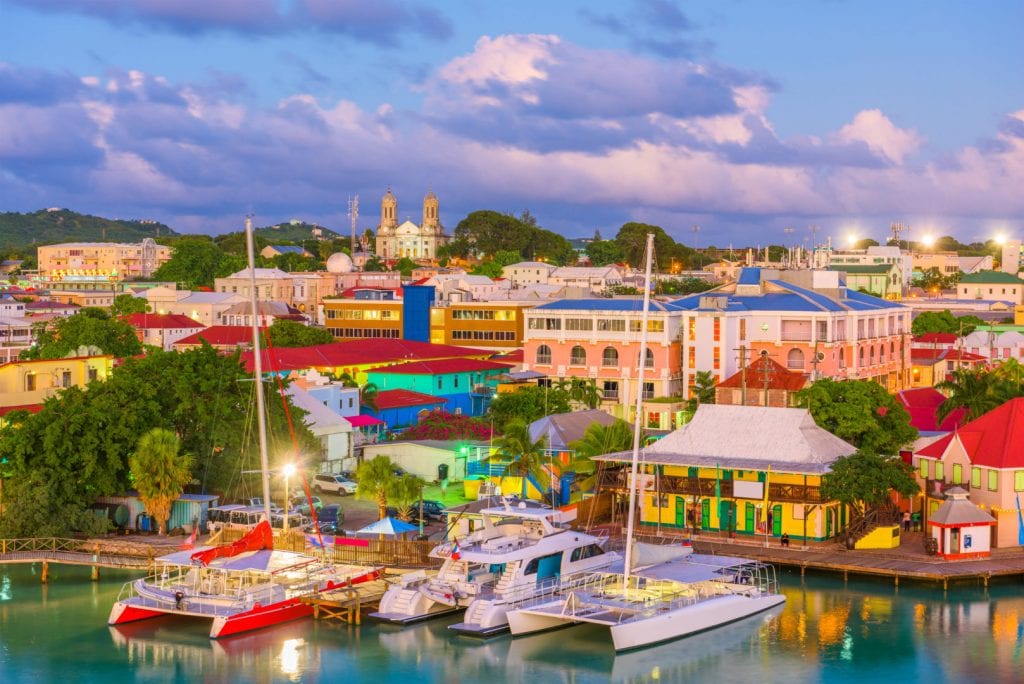 Booking Flights to Antigua
You can book your flights to Antigua on our website. Use the calendar at the top of the page to see when the cheapest flights are for your chosen time of year.  If you want to reduce the cost of your flights you can register for the SN Travel Club to get a reduced cost whenever you are logged in. As part of the SN Travel Club you will receive a weekly email with deals, competitions or travel inspiration.  If you are planning a holiday to Antigua give us a call on 0207 254 0136 or send us an email as we can arrange everything for you – and get you'll a great price.
Get members only pricing!