Stay at the award winning couples resort of Couples Negril, perched along the beachfront of beautif…
What To See And Do On Your Jamaica Holiday
Nature has been generous to Jamaica, with a whole host of stunning natural sights to behold, from the beautiful Blue Mountains to the spectacular Dunn's River Falls and the countless sugar white beaches lapped by the bluest of warm Caribbean waters. The island boasts three main resorts – Montego Bay, Ocho Rios and Negril, each with their own unique character, whilst the capital Kingston is the best place to discover Jamaica's past with its colonial buildings and museums galore.

No Jamaica holiday would be complete without a visit to Montego Bay – it's Jamaica's second largest city with countless bars, restaurants, clubs and shops to choose from as well as award winning beaches. Just outside is the legendary Rose Hall Estate, a legendary 18th century plantation, now home to some of the most exclusive hotels on the island. Head west and discover the beautiful resort of Negril, whose Seven Mile Beach appears on many a list of the world's finest beaches whilst Ocho Rios has plenty to offer too, with the breath-taking Dunn's River Falls found just a few minutes from the centre of the town.
Fans of reggae and Bob Marley shouldn't miss a trip to the brilliant Bob Marley Museum in Kingston whilst February each year plays host to the massive celebration that is Bob Marley's birthday, featuring international reggae bands and much more.
If you love to party then a Jamaica holiday is perfect for you. There are countless celebrations taking place on the island throughout the year, from the annual Reggae Sumfest which is jam-packed with the world's top reggae singers to the Jamaica Carnival where Bacchanal brings street parties, parades and lots of dancing.  We also specialise in party holidays and can find you a Jamaica holiday deal that is during one of the popular events like Dream Weekend. Take a look at our party holidays for events all over the world.
Language:

Time Difference:

Jamaica is 5 hours behind the UK

Currency:

Flight Time:

Capital:

Visa Required:

British passport holders to not require a visa to visit Jamaica

Weather:

Temperatures are consistent all year round, averaging about 30°C. Hurricane season runs from June to November (but September is usually only really the questionable month.)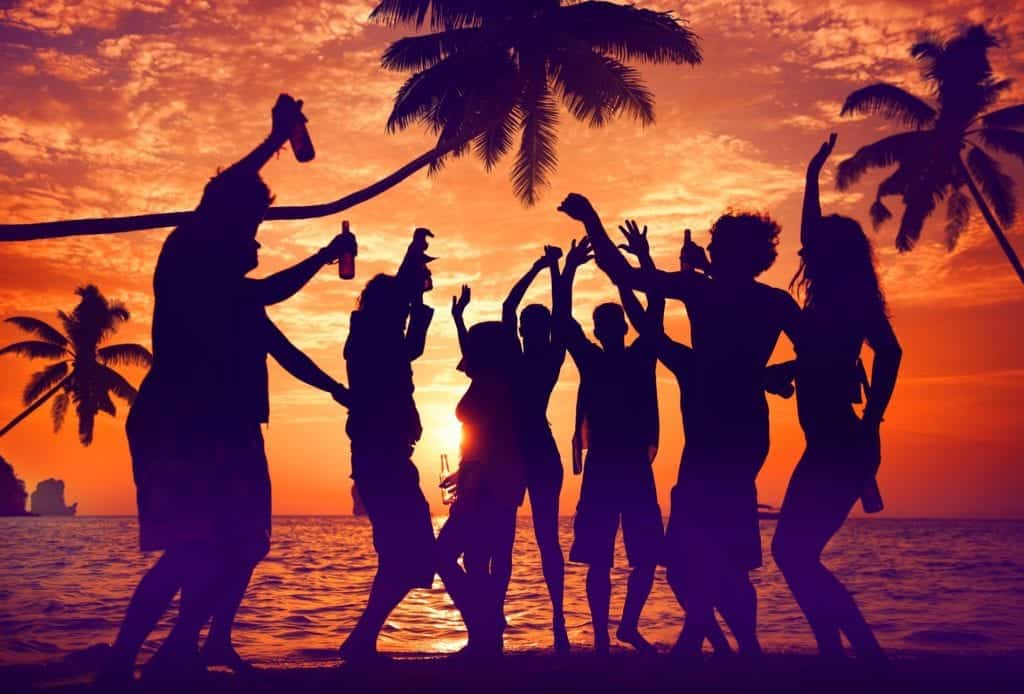 Unlike many other of the islands in the Caribbean, Jamaica is pretty huge so you can't see everything in one trip (unless it's a really long one!)  Most people head to Montego Bay where all the big resorts are as are many of the   attractions.  If you want to be within easy reach of all of this but Montego Bay sounds too busy then Runaway Bay and Ocho Rios might be more your thing as you can benefit from all the perks of Montego Bay without as many people as it has more of a private feel. Negril is where the best beach is; Negril has a hippy feel to it with occasional festivals.  It's a fairly quiet area so better for couples and those that like to be away from it all.
Booking Your Holiday to Jamaica
Whether you are looking for an all inclusive Jamaica holiday, luxury break or budget options SN Travel can find the perfect Jamaica holiday deal for you.  We have 45 years of experience in Caribbean holidays so we can get great deals on Jamaica holidays and we have a wealth of knowledge when it comes to hotels.   All of our Jamaica holiday packages include return flights and accommodation, we can also arrange airport parking and transfers.
Other Destinations You Might Like
With so many islands in the Caribbean it can be difficult to choose where to go – if you need any advice just ask!  We are a Caribbean specialist travel agency so we can help you decide which island would best suit your holiday style.  You can also check out our travel blog if you need some inspiration.
Get members only pricing!