Get a Great Deal On Flights to St Kitts
St Kitts is most certainly the Yin to Nevis's Yang. Although its peaceful little brother sits just across the Narrows strait, this one beats to a much more lively tune. Its sands have an air of St Tropez about them, with designer-clad bodies strutting between the cocktail joints and the swish villas that stud the jungled shores. The hubbub of Basseterre is hard to beat. A popular hot spot with cruisers during the dry months, flitting between the duty-free shopping strips, the roaring cricket stands and the lobster-cracking seafood eateries along Bay Road.
Days are usually spent topping up the tan on photogenic beaches like South Friar's, backed by walls of green-clad hills, and Turtle Beach, where zebra fish and brain corals lurk in the surrounding reefs – have the snorkel at the ready. Or, they can be taken with bouts of golfing in the championship courses, wandering UNESCO-tagged forts, boating around the hidden coves, or diving in the world-renowned scuba sites that abound.
Fast Facts About St Kitts
Language:

Time Difference:

St Kitts is 5 hours behind UK time

Currency:

Eastern Caribbean Dollar EC$

Flight Duration:

Capital:

Visa:

British passport holders to not require a visa to visit St Kitts

Weather:

Temperatures are consistent all year round, averaging about 27°C. The high season is December to April and September is prone to tropical storms.
Things You Need to Know About Flights to St Kitts
Flights from the UK will land at Robert L. Bradshaw International Airport in Basseterre, there will be a quick touchdown Antigua, but just to let people off– you don't need to get off the plane so it's pretty quick.   Flights to St Kitts will take approximately 9 hours and 50 minutes including the pit stop in Antigua.
Taxi transfers are also available from right outside arrivals, but be sure to agree a price beforehand and check whether the fare will be charged in USD or East Caribbean dollars. Visa wise, UK citizens won't need to apply for anything beforehand. It's just important to have at least six months left on the validity of your travel document.
Best Time to Visit St Kitts
Like much of the rest of the Caribbean, St Kitts offers prime stomping ground for winter sun. Its driest and most popular season runs from the end of November to March, when temperatures stay steady in the high 20s and 30s, there is usually a lovely light wind coming across the Atlantic and rain is at a minimum. If you are looking to save a bit of money or want the place to yourself May and June is also a great option.  There is a small chance of rain showers during this time. Flights to St Kitts are still available during hurricane season which runs from August to October but it can be rainy so not really the best time to holiday.
How to Get Cheap Flight to St Kitts
If you travel between April and June you can usually get much cheaper flights to St Kitts, the hotel prices drop too. Alternatively, there's often scope to bag a bargain St Kitts flight, low-cost hotels and car hire by bundling the lot together in a single SN Travel package. What's more, booking early can keep ticket premiums down so can mid-week departures.
Our Best Selling Hotels in St Kitts
These are some of our best selling hotels in St Kitts and Nevis – most people choose to stay a few days on each island so you get to see everything easily. If you need advice of what hotel is best for your holiday to St Kitts just ask us! 0207 254 0136.
An award winning five-star boutique hotel located within a stunning historic plantation estate, the…
What to See and Do in St Kitts
Brimstone Hill Fortress – A UNESCO World Heritage Site and a national park that's considered to represent some of the best-preserved historic fortifications in the region. It dates to the late 1600s and was once thought of as the unconquerable citadel of the Caribbean.
Scenic Railway – Hop on the St. Kitts Scenic Railway to travel past a montage of old sugarcane plantations, verdant mountains and rugged coastline where the waves crash and bash the rocks.
Climb a volcano – Mount Liamuiga is a dormant volcano and its peak is the highest pint on the island. Hike through lush green cloud forest, see the crater and get amazing views.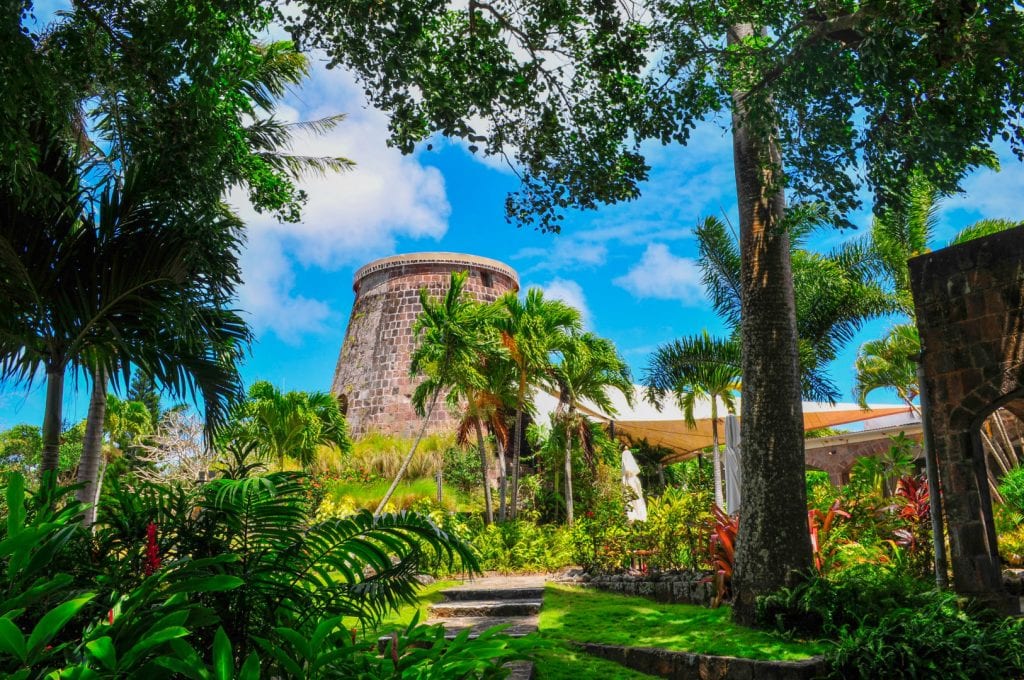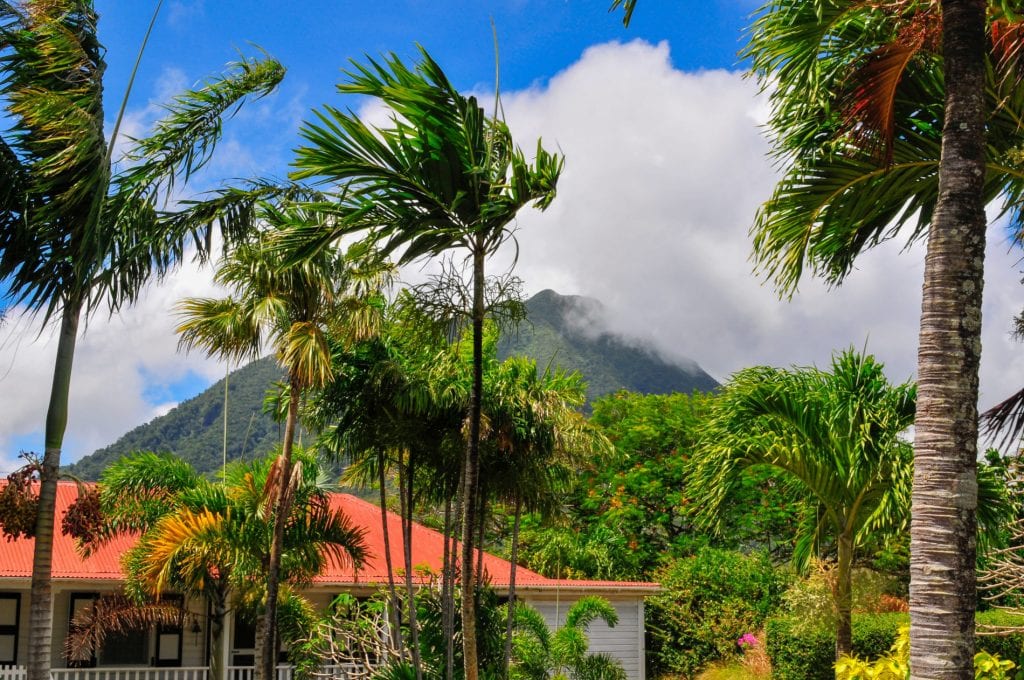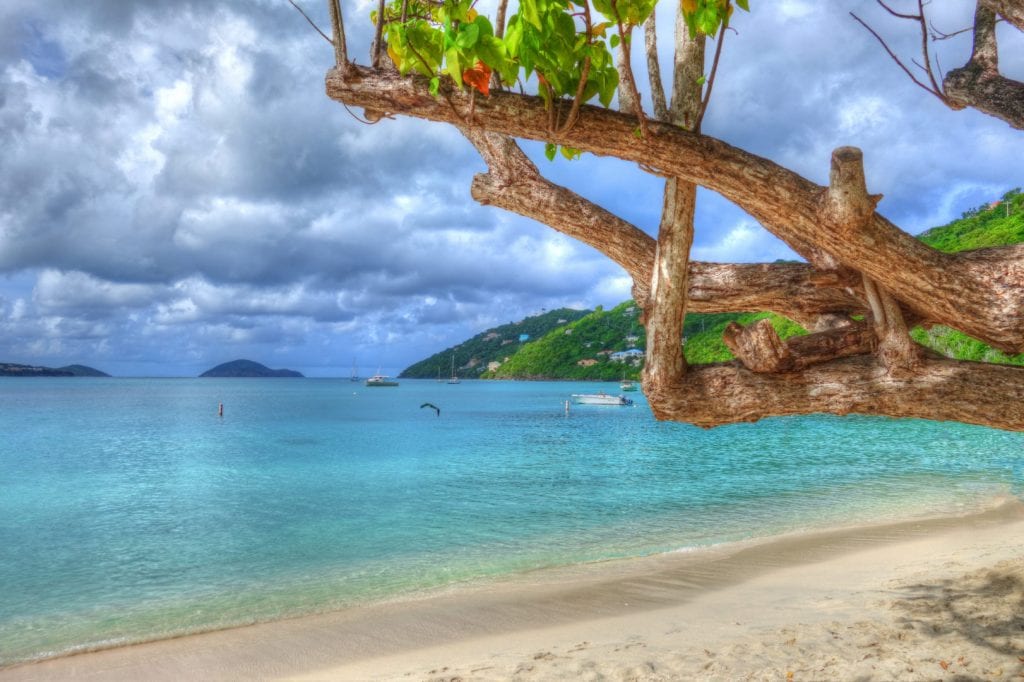 Booking Flights to St Kitts
You can book your flights to St Kitts on our website. Use the calendar to see when the cheapest flights are for your chosen time of year. If you want to reduce the cost of your flights you can register for the SN Travel Club to get a reduced cost whenever you are logged in. As part of the SN Travel Club you will receive a weekly email with deals, competitions or travel inspiration. If you are planning a holiday to St Kitts give us a call on 0207 254 0136 or send us an email as we can arrange everything for you – and get you a great price.
Get members only pricing!