What You Can Expect On A Holiday To Grenada
If you are looking for a getaway to escape the crowds and get back to nature then Grenada is it. It's ideal for nature lovers, adventurers and families as there is plenty to do and its very natural.  Located to the East of Barbados, just outside the hurricane belt, Grenada is a charming Caribbean island of pristine powdery soft beaches and stunning tropical scenery. Named the "
Spice Isle
" after the concentration of spices produced on the island, including nutmeg, cloves and cinnamon, a Grenada holiday is the perfect choice for a relaxing Caribbean getaway.
What To See And Do On Your Grenada Holiday
Discover some of the most beautiful beaches in the world on your Grenada holiday, with the two mile stretch of sugary white sands that is Grand Anse one of the most spectacular and the most popular. Many of the island's finest hotels are dotted along its coastline, each looking out over the shimmering blue warm waters of the Caribbean that lap its shore.  Away from the culinary treats, Grenada is home to some truly stunning natural beauty and inland, it's incredible tropical rainforest includes the amazing Grand Etang National Park, where visitors can spot wild monkeys and exotic birds as well as take a dip in natural pools and cascading waterfalls.
A holiday to Grenada wouldn't be complete without a trip to the Belmont Estate, a famous 17th century spice plantation where visitors can learn of the history of the cocoa bean and the production of cinnamon, nutmeg and other spices. Talking of cocoa, Grenada is famous for its chocolate and even plays host to an annual chocolate festival every May. Take a trip to the Grenada Chocolate Company and enjoy the "bean to bar" tour followed by a rather delicious sampling.

Grenada is also home to a fascinating underwater world, and diving is high on the agenda for many a visitor to the island. Discover the Bianca C shipwreck and underwater sculpture park by Jason deCaires Taylor and enjoy the multitude of colourful marine species in its warm waters.  There is plenty of opportunities for adventure activities including hiking, river rapid tubing, snorkelling and diving.
If you go on your Grenada holiday during August you can join the party of all parties at the island's annual carnival, otherwise known as "Spicemas". Expect street parties, colourful parades and plenty of music at this vibrant annual celebration.
Language:

English and Grenadian Creole

Time Difference:

Grenada is 5 hours behind the UK

Currency:

Flight Time:

11 hours 20 minutes (with one stop in Saint Lucia)

Capital:

Visa Required:

British passport holders do not require a visa to travel to Grenada

Weather:

Temperatures in Grenada range from the high 20's in winter to the low 30's during the summer. Hurricane season runs from June to November (but September is really the month to be cautious of).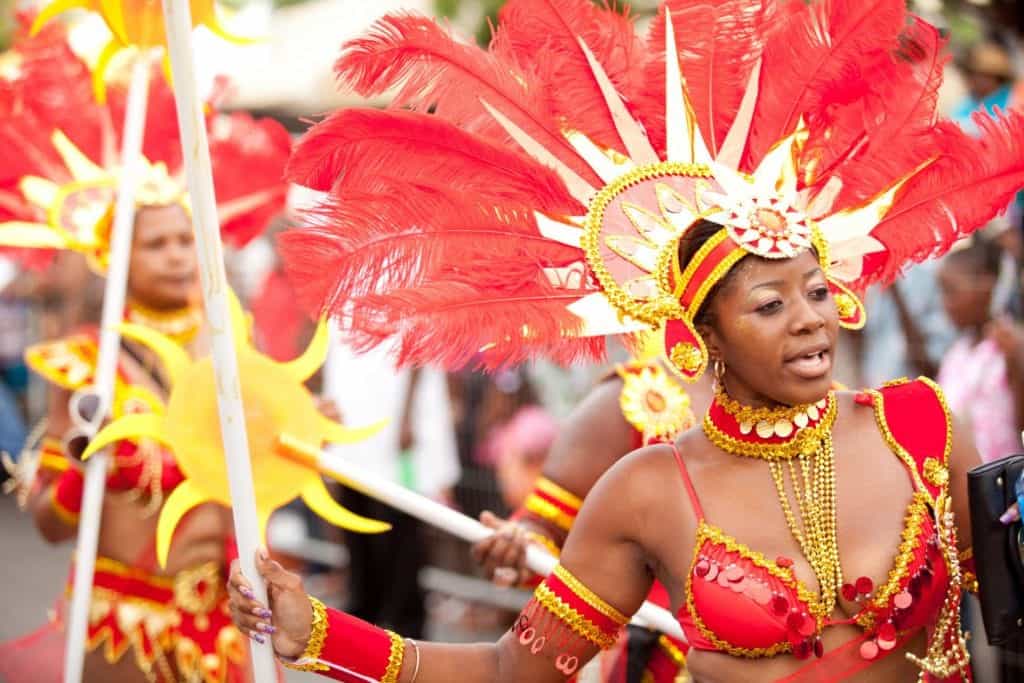 Grenada is a fairly small island and you can drive around it in about 5 hours.  Grand Anse is the most popular area to stay in with one of the best beaches on the island.
Booking Your Holiday to Grenada
Book your Grenada holiday to the "Spice Isle" with SN Travel and discover a true slice of paradise. We have a wide range of hotels to choose from and all our package holidays to Grenada include return flights and accommodation.  We can organise every aspect of your Grenada holiday and even tell you the best places to visit. What's more you can pay the balance in instalments!   Just after flights?  Take a look at our deals for flights to Grenada.
Other Destinations You Might Like
With so many islands in the Caribbean it can be difficult to choose where to go – if you need any advice just ask!  We are a Caribbean holiday specialist so we can help you decide which island would best suit your holiday style.  You can also check out our travel blog if you need some inspiration.
Get members only pricing!