Get a great deal on flights to Tobago
A nature lovers paradise with tropical rainforests and wide sandy beaches. Tobago has long been a poster child for Caribbean travel brochures, but then what would you expect of the place that inspired Robinson Crusoe?  You can combine your Tobago holiday with a stay in Trinidad to get two holiday sin one, with two very different experiences. Tobago is located between Grenada and the Venezuelan coast and is a perfect destination for getting away from it all. It's famed for the resplendent coral reefs of Buccoo that unfold with drifting turtles, galumphing manatees and brain sponges at Pigeon Point.
It's known for its backcountry of untouched rainforest, where banded armadillos meet anteaters in the undergrowth. And – of course – there are shimmering sands aplenty, spilling out from the rum-doused town of Scarborough and extending all along the beautiful north-west coast. Flights to Tobago are your ticket to all that and more this year…
Special Offers to Tobago
These are just some of our latest holiday deals to Tobago. If you have something particular in mind you can call us on 0207 254 0136 or email us for a quote.
Luxury all-inclusive 5 star resort with flights included. On-site golf, scuba diving, water sports …
Fast Facts About Tobago
Language:

Time Difference:

Tobago is 5 hours behind UK time

Currency:

Trinidad and Tobago Dollar

Flight Duration:

Capital:

Visa:

British passport holders to not require a visa to visit Tobago

Weather:

Tobago's climate is at a fairly steady 27 degrees celsius. Tobago misses the hurricane belt but does tend to get wetter weather from June to December but this is when hotels are cheaper.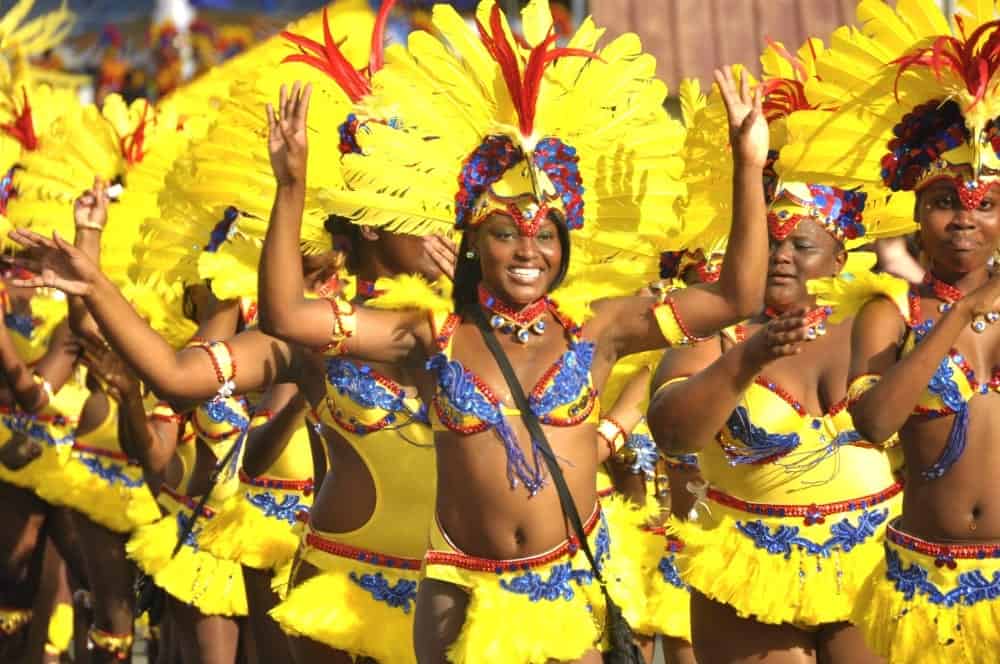 Things You Need to Know About Flights to Tobago
Tobago might not be the most mainstream destination in the Caribbean, but there is still a whole load of flight options to take you there. Flights to Tobago take approximately 11 hours from the UK with one stop (usually in Antigua or St Lucia).  Tobago is served by the A.N.  International Airport based in Scarborough. You can also find many flights second stopover on the main island of Trinidad, at the Piarco International Airport in Port of Spain. The journey usually involves a mix of carriers, from big-name fliers like Virgin Atlantic and BA to smaller regional short-haulers like LIAT. Expect travel times in the region of 11 hours.
When you land at the ANR Robinson International Airport you will find car rentals and taxi providers. You don't have to worry about getting visas sorted before you arrive in Tobago. UK passport holders typically get granted up to 90 days visa-free entry. You will have to show a return ticket back home, have at least six months' validity on your travel document, and show proof that you've got sufficient funds for your stay on the island.
Best Time to Visit Tobago
Tobago's dry season is the same as most all of the islands in the Caribbean, running from December to March. That makes it a popular spot for anyone looking to escape the British winter, with days filled with sun and temperatures that hover around the high 20s and early 30s for the whole period. If you're keen to avoid the crowds – especially during the rambunctious Carnival celebrations that come in early spring – then it might be worth considering booking your flights to Tobago for May or June, instead. They do see slightly more rainfall, but it often comes in bouts just once or twice per day. It's also the hottest time of the year – perfect if you're eager to soak up the rays and splash in bath-warm sea waters.   Trinidad and Tobago Carnival, a huge event in the Caribbean, is also a great time to visit. This takes place in March.
Luxury all-inclusive 5 star resort with flights included. On-site golf, scuba diving, water sports …
How to Find Cheap Flights to Tobago
Stack up the Trinidadian dollars for those rum punches and scuba sessions in Buccoo Reef by ensuring you get the best deal on flights to Tobago. You can usually find top bargains in the summer season, between June and August, even though the downpours then are often limited to short, heavy bursts once a day. There's also a chance you'll find attractive rates by booking your hotels and flights together in a single holiday package. It not only makes things easier but also means SN Travel can offer more wallet-friendly prices for flights and accommodation on the island. We also often have flight deals for Tobago so make sure you are signed up to our weekly email so you hear about these!
Our Best Selling Hotels in Tobago
Tobago is one of our customers favourite destinations. These are some of our best selling hotels in Tobago. If you need advice of what hotel is best for your hoiliday to Tobago just ask us! 0207 254 0136.
Enjoy an unforgettable holiday to Tobago at the Magdalena Grand Resort & Spa where facilities are e…
What to See and Do in Tobago
Tobago is perfect for relaxing, getting back to nature and eco tourism.  Our top recommendations of things to see and do are…
Buccoo Reef – Legendary among scuba divers the world over, Buccoo is not only eminently accessible but it's also home to bulbous brain corals, elkhorns and rare sea turtles.
Scarborough – The bustling capital of Scarborough is laden with fish fries (street food and dancing) and turns into party central when the Carnival swings around in March.
Fort King George – Fort King George has changed hands between the British and the French over the centuries. Head in to see canons, barracks and military outposts.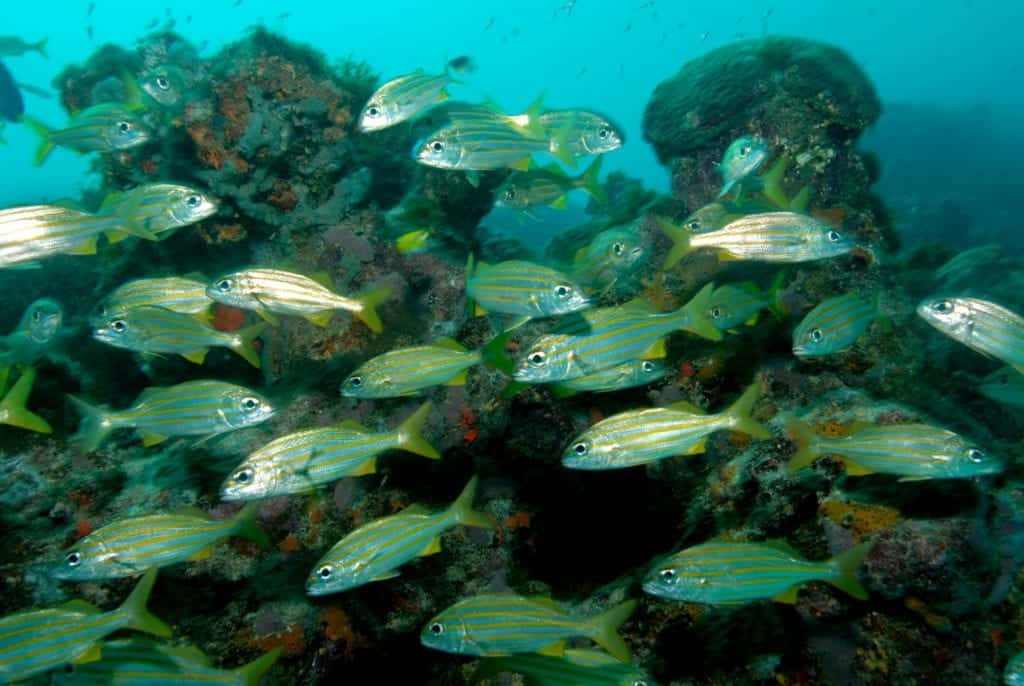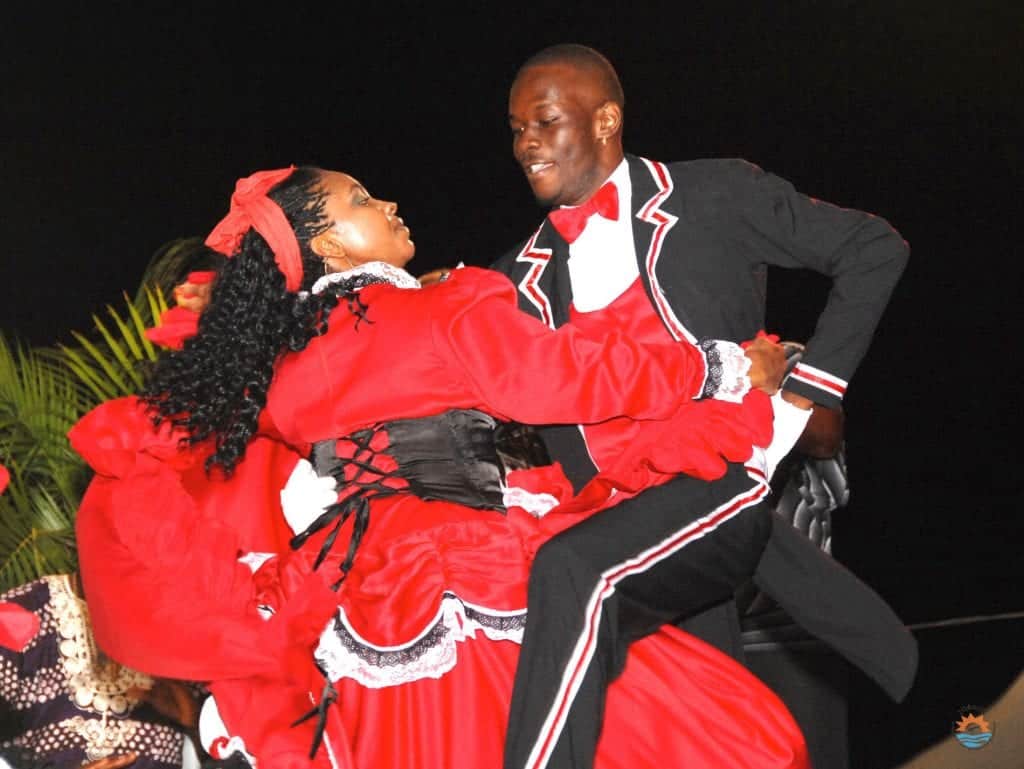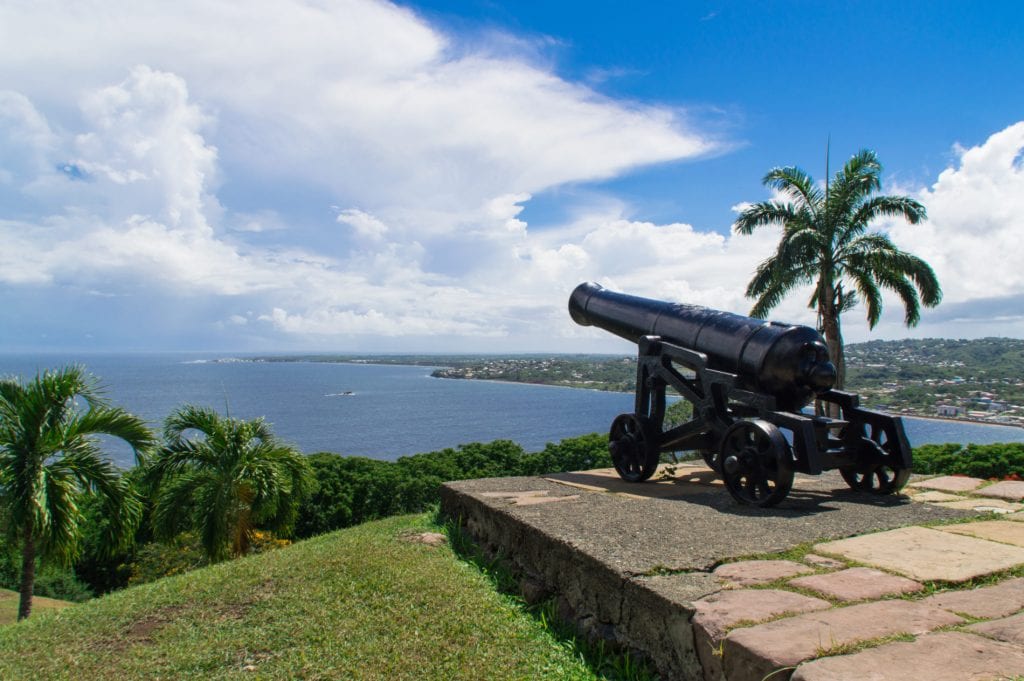 Booking Flights to Tobago
You can book your flights to Tobago on our website. Use the calendar to see when the cheapest flights are for your chosen time of year. If you want to reduce the cost of your flights you can register for the SN Travel Club to get a reduced cost whenever you are logged in. As part of the SN Travel Club you will receive a weekly email with deals, competitions or travel inspiration. If you are planning a holiday to Tobago give us a call on 0207 254 0136 or send us an email as we can arrange everything for you – and get you a great price.
Get members only pricing!