Villa Holidays
Villa holidays are the ideal way to limit contact with other holiday-makers at the same time as having quality time with your loved ones.  We have villas all over the world, from affordable options right through to high-end luxury properties.  From hot tubs in the British countryside to Caribbean villla holidays with your own private pool.  In addition, we also offer group villa holidays with experiences included; yoga on the beach, gourmet cooking classes, tours and an exciting, yet relaxed itinerary will be customised for your group (for groups up to 22 people.)




UK Villa Holidays
From summer beachside villa holidays to cosy cottage winter escapes with hot tubs – we have hundreds of villa options across the country.  Spend time with friends, family or as a couple, you can even bring the dog.  Our experienced travel consultants will find the perfect villa holiday for your needs.  You can stay in a UK villa from around £100 per week. We have a vast range all over the country with:
Indoor swimming pools
Hot tub available
Pets allowed
Space to sleep up to 52 people
Luxury cottages
Bargain breaks
Villa Experience Holidays
Our new immersive villa experience holidays mean you can stay in safe and secure accommodation, with a full itinerary of activities to enjoy. These holidays are perfect for some time away with the girls, extended family holidays, or for groups (weddings, church groups etc). We will take care of everything so all you need to do is show up.  Stay in your own private villa complex in Antigua, with private pool and activities over a blissful 5 days.
Inclusions:
5 Nights accommodation
3 Meals a day (on full days stays)
Cocktail evening and dinner
Land Tour of historic sites with lunch/picnic and beach relaxation
Dinner out to a local restaurant
Yoga group sessions
Hiking
In house Culinary lesson
BBQ on the beach
The sail around the island on a catamaran with lunch and drinks
Farewell party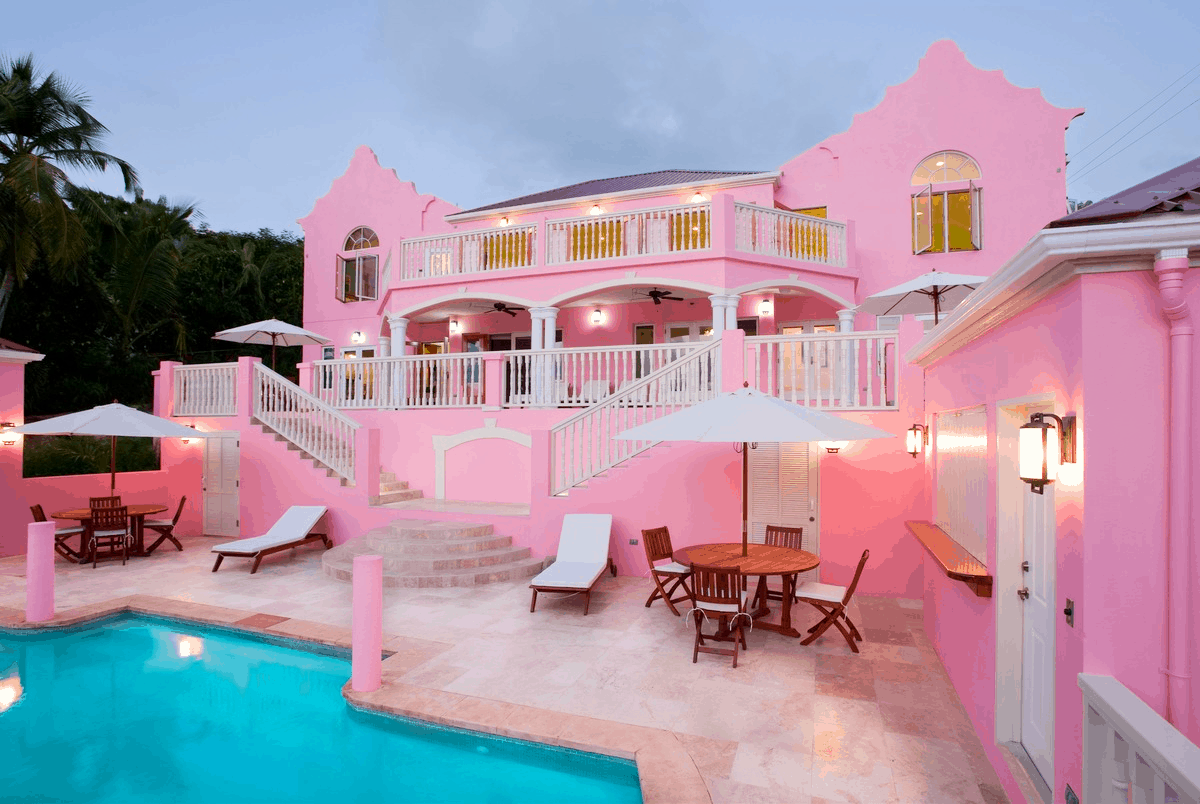 These experience holidays are the ideal way to relax as everything is taken care of for you.  We can tailor a package especially for your group if you prefer, adding tours, experiences and extra nights.
From: £1179 per person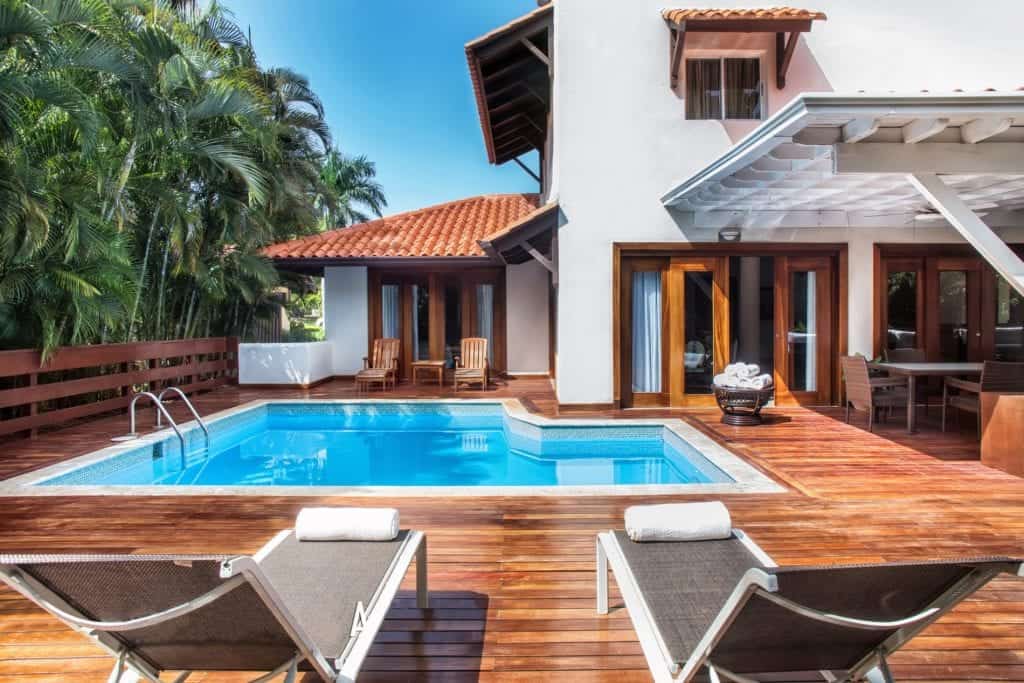 Caribbean Villa Holidays
Get away from the crowds and have the whole place to yourself with your loved ones.  As Caribbean holiday specialists, we have hundreds of villas available all over the Caribbean.  From intimate luxury villas for weddings and celebrations to family-friendly villa complexes.  We have 7 night stays from around £320.  Some of our most popular Caribbean destinations are:
Jamaica
Antigua
Barbados
Grenada
St Lucia
Just some of the villa accommodation on offer…
We have thousands of villas all over the world, here is a selection of villas so you can get an idea of what to expect.
Surrounded by lush gardens, the sound of birdsong and offering spectacular views over Tobago's coas…
Tailor-Made Villa Holidays
Whether you plan to travel as a group, a couple or a family, our villa holidays have something perfect for everyone.  Benefit from privacy, incredible prices and flexible bookings. Our travel consultants can tailor-make your entire trip including tours, transfers, flights and airport lounge access.  Get a quote today to get a sense of our great value prices, then pay for your holiday in instalments.