Flights to Dominican Republic
The Dominican Republic is a real chameleon of a destination. It can be whatever you want it to be. The eastern shores are a land of manicured beaches where palm trees line up along the sides of glistening infinity pools and swish resorts. The west is a place of hulking mountains, all clad in jungle and tobacco farms as they rise to meet the highest summit in the Caribbean at Pico Duarte.
The south has the immersive cobbled zones of Santo Domingo, a city of plazas and palazzos that was founded by the brother of Christopher Columbus. The north, meanwhile, is a rugged stretch of shoreline that goes for hundreds of miles along the Atlantic Ocean; a place to surf and skim across the water while looking for whales and dolphins. Grab your flights to Dominican Republic and experience all that and more.
Special Offers to Dominican Repubic
The Dominican Republic offers something for everyone with beaches, adventure and culture. These are just some of our latest holiday deals to Dominican Republic. If you have something particular in mind you can call us on 0207 254 0136 or email us for a quote.
Enjoy the Dominican Republic in five-star style at this grand beachfront resort
Fast Facts About Dominican Republic
Language:

Time Difference:

Dominican Republic is 5 hours behind UK time

Currency:

Flight Duration:

Approx. 9 Hours and 15 minutes

Capital:

Visa:

British passport holders to not require a visa to visit Dominican Republic

Weather:

Temperatures are consistent all year round, averaging about 30°C. Hurricane season runs from June to November.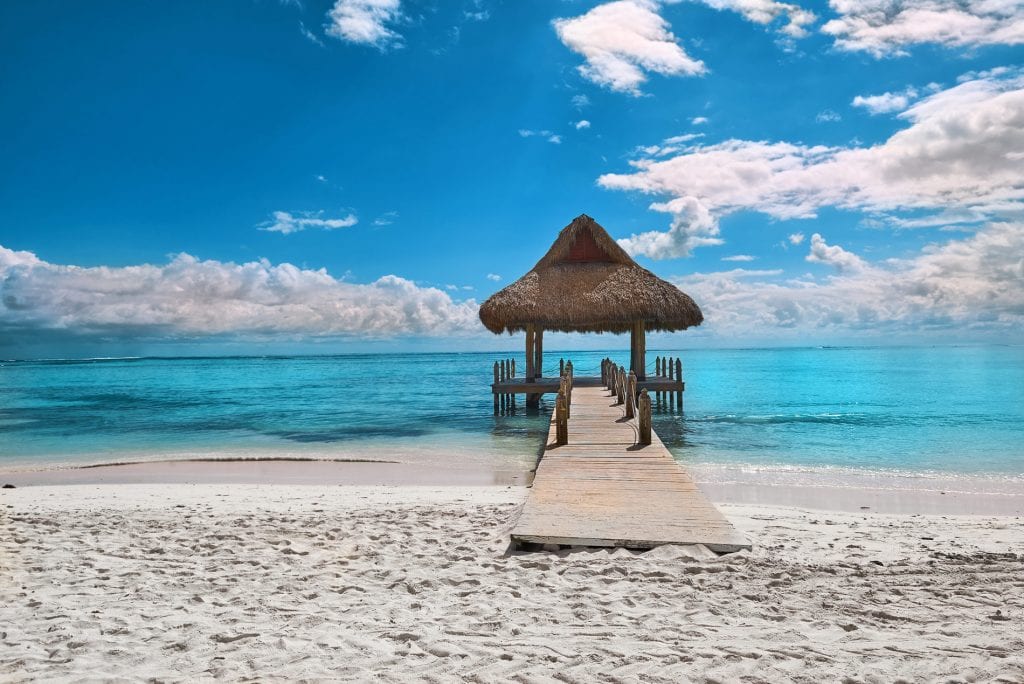 Things You Need to Know About Flights to Dominican Republic
The most-visited country in the whole of the Caribbean is also, unsurprisingly, among the most accessible places in the region. It's got a handful of international airports up its sleeve, ranging from the coast-side resort gateway of Punta Cana, which is popular for all inclusive holiday deals, to the hub of Santo Domingo airport in the capital. Flights to Dominican Republic take around 9 hours and 15 minutes and flights go direct into Punta Cana's International Airport.
Be sure to think about precisely where you want to go before booking those Dominican Republic flights, though – you may need to plan an extra internal connection to get you to the beaches, mountains or towns you're most excited to explore.
UK passport holders no longer need to apply for a visa or tourist card to gain entry to the Dominican Republic. Car rentals or private resort transfers are easy to come by in most of the major airports – you could be donning your beachwear and unfurling the hammock in no time!
Best Time to Visit Dominican Republic
Most travellers with the glistening sands and sloshing seas of Punta Cana in their mind will plan their trip to the Dominican Republic for the dry season. That runs between November and March and sees the least rain of all, with December and January among the busiest – and most expensive – times. In April, the rainy season takes over. It goes all the way until November and can throw up some pretty hefty tropical storms, especially during the autumn. The upshot is that months like June and July offer a good balance between crowds and weather. It's the rainy season then but downpours can be patchy, and temperatures remain nice and high.
Enjoy the Dominican Republic in five-star style at this grand beachfront resort
How to Find Cheap Flights to Dominican Republic
Booking early is the best way to get the cheapest flights to Dominican Republic. Of course, heading to the Dominican Republic during the off season months of June or September – either side of the August rush – can also help keep costs low. You'll just need to be ready for potential downpours or storms between sunbathing sessions.
Our Best Selling Hotels in Dominican Republic
Take a look at our best-selling hotels in the Dominican Republic below. We are happy to find the perfect hotel for you, simply tell us your requirements and we can find and arrange everything for you, sit back and relax while we do all the hard work. 0207 254 0136.
Enjoy the Dominican Republic in five-star style at this grand beachfront resort
What to See and Do in Dominican Republic
The Dominican Republic is a huge destination with so much to explore, here are our top 'must see' recommendations:
Zona Colonial in Santa Domingo – Laced with cobbled alleys and colonial cathedrals, this is the kernel of the oldest European settlement in the whole Caribbean.
Punta Cana – Glitzy resorts tumble down to cotton-white beaches and turquoise seas in the happening coastal region of Punta Cana.
Samaná Bay – During the winter mating season, Samaná Bay is home to countless humpback whales, turning the whole place into a mecca for lovers of marine wildlife.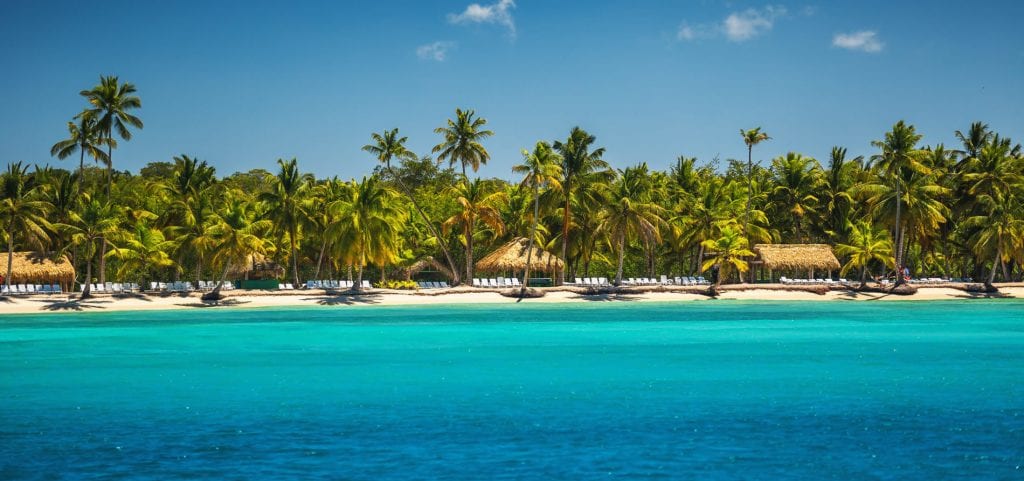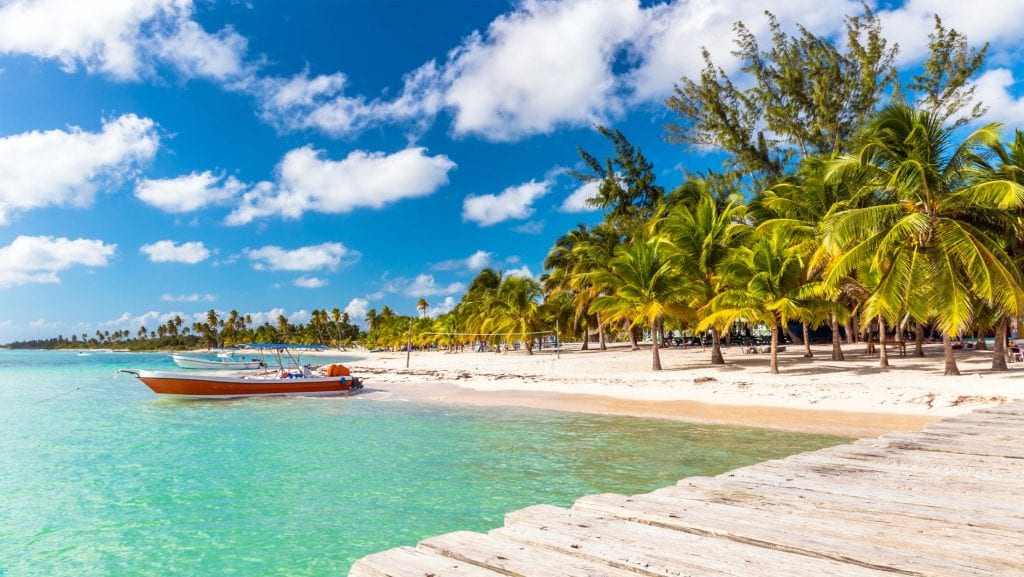 Booking Flights to Dominican Republic
You can book your flights to Dominican Republic on our website, you can either use the search bar below to check specific dates, or if you just want to find the cheapest prices you click the 'search flights' button below to view a calendar to identify when the cheapest flights are.  Get cheaper flights to Dominican Republic by registering for the SN Travel Club to get a reduced price whenever you are logged in. As part of the SN Travel Club you will receive a weekly email with deals, competitions or travel inspiration.  If you are planning a holiday to Dominican Republic give us a call on 0207 254 0136 or send us an email as we can arrange everything for you – and get you a great price.
Get members only pricing!
BOOK TODAY & PAY IN INSTALMENTS!