Get a Great Deal On Flights to Anguilla
With captivating white sand beaches and leafy groves of swaying coconut palms, crystal-clear sea waters and some of the most impressive reefs in the whole Caribbean Sea, Anguilla could just be the ideal tropical getaway.
The friendly locals have welcoming smiles, the markets are stacked with shiny soursops and mangoes, fish fries sizzle on Friday afternoons and the rum cocktails are infused with a real Caribbean punch. Set aside plenty of hammock time between bouts of delicious local cuisine.
Diving and snorkelling is a must as Anguilla's underwater wonders are remarkable; multi-coloured corals, nurse sharks, striped zebrafish – it's a scuba mecca.
You'll find Anguilla at the end of the Leeward Islands chain, just a stone's throw from St Maarten. Its laden with chic villas and jet-setter resorts, along with a scattering of earthy Caribbean shacks where you can wake up to the sound of the lapping water each morning.
Fast Facts About Anguilla
Language:

Time Difference:

Anguilla is 5 hours behind UK time

Currency:

Eastern Caribbean Dollar EC$

Flight Duration:

There are no direct flights so it's approximately 8 hours 30 minutes to Antigua then an additional 45 minutes to Anguilla, plus connection time.

Capital:

Visa:

UK citizens don't need Visa to travel to Aruba

Weather:

The weather in Anguilla is hot, perfect for a holiday. The average temperature is around 30 degrees celsius all year round. Tropical storms may happen around September.  The official hurricane season in June – November but June and November are usually fine to travel.
Things You Need to Know About Flights to Anguilla
Although there are no direct flights to Anguilla from the UK, this stunning Caribbean island is easily reached. Fly direct into Antigua and catch a connecting flight to Anguilla's Clayton J. Lloyd International Airport, located close to the island's capital The Valley…. so you might as well have two holidays in one! Flight time to Antigua is approximately 8 hours 30 minutes. Flight time from Antigua to Anguilla is approximately 45 minutes.
Holders of a British passport won't need to apply for any extra visas or passes. You'll only need to have the address of your hotel in Anguilla at the ready when you touch down and the rest is plain sailing. Once you are on the ground, it's possible to hire a car just outside the terminal. You can drive the whole island in around 30 minutes from end to end. Alternatively, unmetered taxis offer set-fare transfers to popular vacation spots like Shoal Bay Village to the north-east and Rendezvous Bay to the south-east.
Best Time to Visit Anguilla
With all those white-sand beaches and turquoise shore waters on the menu, it's likely you're going to want to book your flight to Anguilla for a time when the sun will be shining. A holiday between December and April will mean catching the best weather of the year so Anguilla is a great pick for those eager escape the gloomy British winter for a bout of Caribbean sun, sand and sea. The shoulder season, which lasts from May through June, can also be a good time to go as you can get some fairly cheap flights to Anguilla and good deal on Anguilla hotels!
What to See and Do in Anguilla
Anguilla is easy to explore as it is a small island, here are our top 'must see' recommendations while on holiday in Anguilla:
Shoal Bay – Hailed by many as the single most stunning beach in the whole Caribbean, this is the stuff of alabaster-white sands, pinkish corals and sapphire-blue waters. It's located on the north-western end of Anguilla, surrounded by opulent hotel resorts and Caribbean beach bars.
Enjoy the water – Whether its snorkelling or diving amongst the colourful reefs or sailing and exploring above water, you will not be disappointed.
Wallblake House – Dating all the way back to the 1780s, this is Anguilla's only remaining plantation home. It's been wonderfully restored to offer a window onto the past, with elegant Guyanese shingles on the roof and pink-tinted timbers cladding its exterior.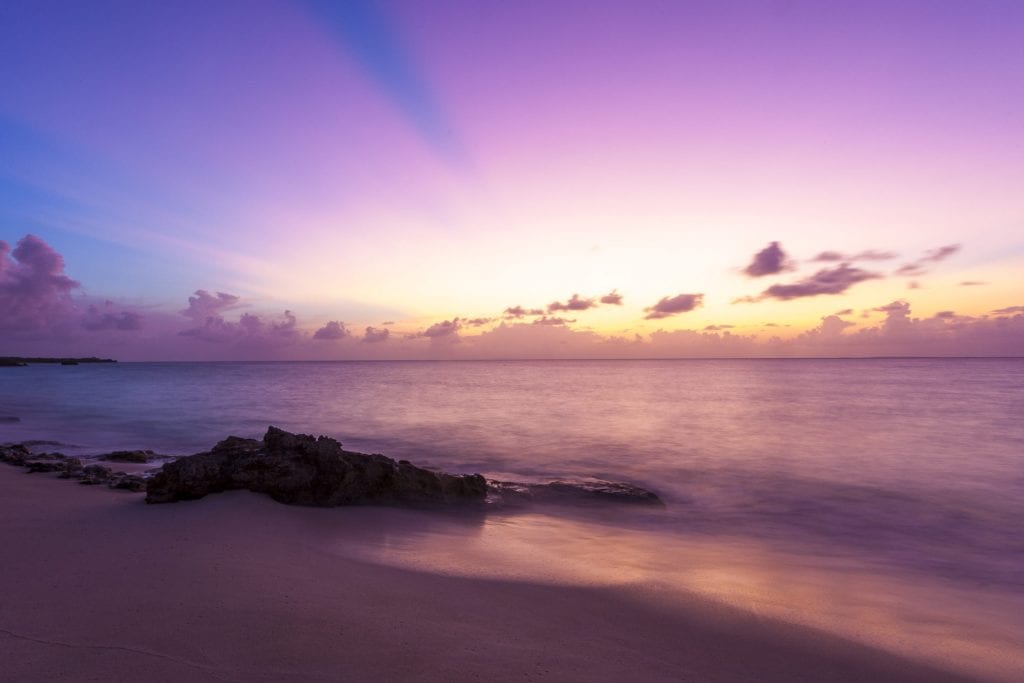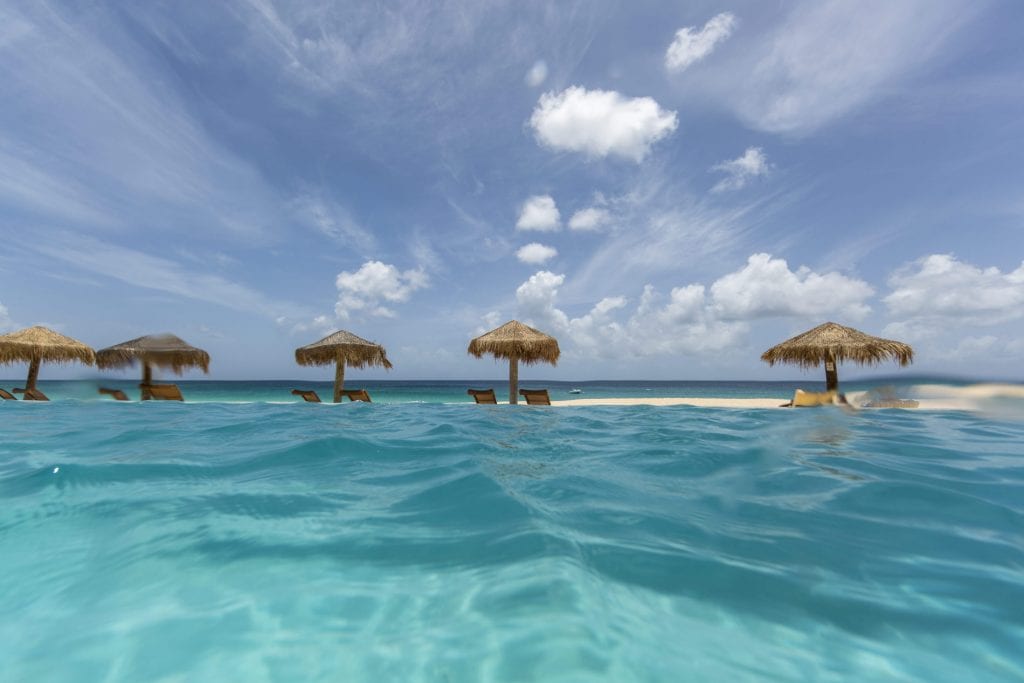 How to Find Cheap Flights to Anguilla
Keen to save those pennies for rum punches and sizzling mahi-mahi fresh from the grill? Bagging a cheap flight to Anguilla can really help. Top deals tend to come when the winter drops away and the crowds go home. The cheapest of all are usually between June and September, which is actually when there's the highest chance of hurricanes and tropical storms. However, there are happy compromises. Take June, when the days can still be dry and balmy, the hotel rates dip, and flights across to the Caribbean can be just a fraction of what they were only a month before.
It's also possible to bag bargains on flights to Anguilla by opting for midweek departures and returns. Days like Tuesday and Wednesday are not as popular for hotel changeovers, which means there's less competition for those tickets to paradise then. What's more, bundling a hotel in Anguilla with flights when booking with SN Travel can help you gain access to reduced rates and deals.
Booking Flights to Anguilla
You can book your flights to Anguilla on our website, you can either use the search bar below to check specific dates, or if you just want to find the cheapest prices you click the 'search flights' button below to view a calendar to identify when the cheapest flights are.  Get cheaper flights to Anguilla by registering for the SN Travel Club to get a reduced price whenever you are logged in. As part of the SN Travel Club you will receive a weekly email with deals, competitions or travel inspiration.  If you are planning a holiday to Anguilla give us a call on 0207 254 0136 or send us an email as we can arrange everything for you – and get you a great price.
Get members only pricing!
BOOK TODAY & PAY IN INSTALMENTS!