Maldives Holiday Deals
Here are just a few of our latest holiday deals to The Maldives.  Whether you prefer an all-inclusive land based holiday or a yacht holiday around The Maldives, we can find and book the perfect holiday for you – at the perfect price!  If you have something particular in mind you can call us on 0207 254 0136 or email us for a quote.
Flights & 4 star all inclusive hotel accommodation included
Flights & 4 star all inclusive hotel accommodation included
What You Can Expect On A Holiday To The Maldives
With endless sandy beaches, dreamy blue skies and crystal clear waters, the Maldives is one of the most beautiful places the world has to offer. There are around 1,190 individual islands spread across the Indian Ocean, with enough for 5 beaches for each inhabitant in the Maldives!  The food, hospitality and surroundings are world class. If you're looking for relaxation, water sports and picture perfect views; a holiday to the Maldives is without-doubt the place to go. You know you're somewhere special when it takes a seaplane to get to your front door…
What To See And Do On Your Maldives Holiday
As well as relaxation, the Maldives is one of the best spots on earth for scuba diving. Expect to see stingrays, whale sharks and sea turtles on your descent – the clear blue waters make the incredible sights so easy to see. Kuredu island is the perfect diving base, with 50 dive sites all within an easily-accessible boat-trip distance. There's snorkelling too, where you can find schools of colourful fish and underwater coral. The water's beautifully warm so an hour snorkelling will quickly turn into three!  There's so much to see in the Maldives that the best way to take it all in is on a seaplane tour. Witness the breath-taking views of the coral reefs, lagoons and islands below, while enjoying a once-in-a-lifetime ride in the Maldives' world-famous taxi service. It's the perfect way to appreciate the natural beauty the Maldives has to offer, and the photo opportunities are endless!
Tie in your Maldives holiday with Kuda Eid, the end of Ramadan, which is celebrated with fun and frolic; street dancing, singing and drum-banging. There are delicious feasts on practically every island too, marking the end of the month-long fast. Head to Malé during National Day and you'll find a huge celebratory parade, with people taking to the streets in national dress waving the Maldivian flag. It's a real celebration that really captures the heart and the spirit of the inhabitants of the Maldives.
Fast Facts About The Maldives
Language:

Time Difference:

The Maldives is 5 hours ahead of UK time

Currency:

Flight Time:

Approx. 10 hours 45 mins from Gatwick

Capital:

Visa Required:

Entry into the Maldives will require a visa, which you can get for up to 30 days when you arrive. Your passport should also be valid for a minimum period of 6 months from the date of entry into the Maldives.

Weather:

The Maldives is hot all year round, with temperatures averaging around 30-32 degrees from January through until December. The wettest months are September and October, which both see around 213-229mm of rainfall.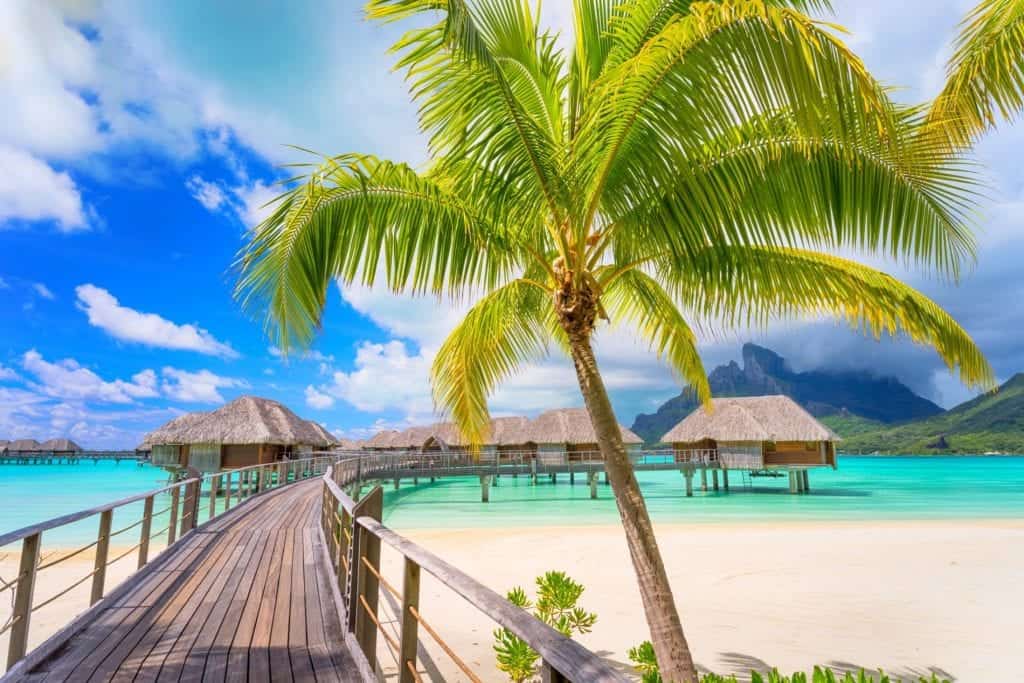 Where to Stay in The Maldives
In the Maldives, no two islands are the same. The North is perfect for snorkelling with its underwater ring reefs, while the South is a divers' paradise, with deeper lagoons and stronger channels in and out the atolls. And then there are the resort islands, which are picture perfect with palm trees, sandy beaches and beautiful lagoons. All are stunning and well worth a visit, so take your pick!  The only thing to keep in mind is the transfer from the airport to the island you are staying on. Some transfers can be very expensive or are quite far from the airport. We have a Maldives travel expert so we can make recommendations for you to keep costs low as some transfers are in excess of £500.
Booking Your Holiday to The Maldives
All our getaways to the Maldives are tailor made especially for you. Give us a call on 0207 254 0136 or email us for a quote to talk to us about your specific requirements and we'll custom-make the perfect Maldives holiday for you.  Let us take the hard work out of booking your holiday. Tell us your holiday requirements and we'll find the flights and accommodation at prices that work for you. We'll sort out everything else, too – like airport parking, transfers, lounge passes and car hire. And that's not all – you can also pay in instalments or spread the cost to suit you and your party.
Other Destinations You Might Like
If it's beaches you like then the Caribbean is a great option – or you can have two holidays in one and visit The Maldives with few days overnight in Dubai.  You can also find out more information and be inspired on our travel blog, which features loads of great hints and tips to help you find your dream holiday.  You can also check out our travel blog if you need some inspiration.
Get members only pricing!