Get a Great Deal On Flights to Nevis
Lovely, luscious Nevis is like one big botanical garden. Shouldering out of the Caribbean Sea, it climbs to cloud-splintering Nevis Peak at just shy of 1,000 metres up. Plumes of palms and ferns and flamboyant trees mingle with magenta-topped orchids within, jostling for space in the undergrowth. You can hike trails with a chance to see the black-faced vervet monkey or emerald-haired hummingbirds.
Along the coast discover the cute colonial capital of Charlestown, where enthralling museums tell tales of pre-Columbian island tribes and English settlers. Explore stretches of sand like Pinneys Beach and Oualie, which edge out of the sea vines to a sand-bottomed sea of sky-blue water. Book your flights to Nevis today to get a local welcome to this off-the-beaten-track Caribbean island.
Fast Facts About Nevis
Language: English
Time Difference: Nevis is 5 hours behind UK time
Currency: Eastern Caribbean Dollar EC$
Flight Duration: About 10 hours to St Kitts and then a 15 minute flight (or 45 min ferry ride) to Nevis
Capital: Charlestown
Visa: British passport holders to not require a visa to visit Nevis
Weather: Temperatures are consistent all year round, averaging about 27°C. The high season is December to April and September is prone to tropical storms.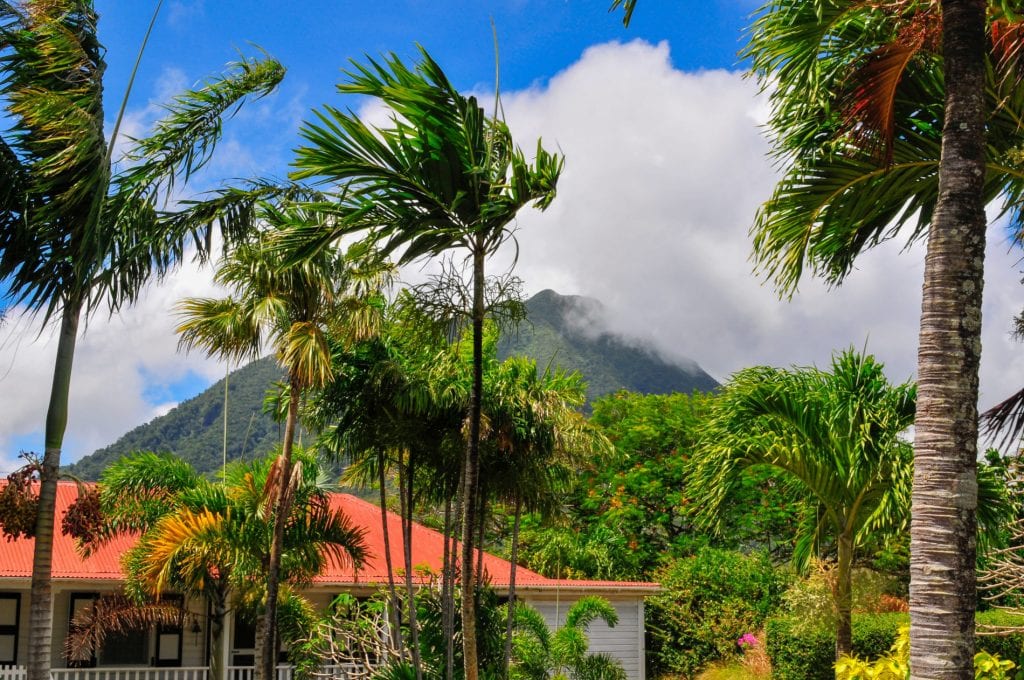 Things You Need To Know About Flights To Nevis
There's no such thing as a direct flight to Nevis from the UK but its still easy enough to get to. Flight time from the UK to St Kitts is approximately 9 hours and 50 minutes with one brief stop.
From St Kitts take a local 15 minute flight to Nevis or if you prefer you can take a 45 minute ferry ride. Carriers like Air France, Virgin Atlantic and BA are often go-to choices for the long-haul section of the ride, while a number of local short-haulers can pitch in the 15-minute hop across from Kitts. Many people choose to stay in St Kitts for part of their holiday and in Nevis for the rest.
Things are nice and simple for UK travellers looking to explore the hibiscus-strewn forests of St Kitts and Nevis. No visa is required; only the usual six-month period of validity on your passport. If you do touch down at the small Vance W. Amory International Airport on the north side of the island, instead of coming in by ferry across the Narrows strait, a smattering of car hire outlets around the terminal building can get you on the road and cruising down to Charlestown in a jiffy – the drive takes around just 20 minutes.
Best Time to Visit Nevis
Different times of the year attract different sorts of travellers to Nevis. December and January are peak for sun seekers who want a Caribbean bout of rest and relaxation. It's also the season with the best weather, offering dry days and plenty of sunshine. Things quieten a little in the spring, with May and June arguably the most attractive months of all. Hotels tend to be cheaper then, things are still hot, and the hiking paths are teeming with wildlife. You'll just need to be wary of increasing rainfall as you approach August and September, which is when the Atlantic throws hurricanes and storms in Nevis's general direction.
The only Park Hyatt resort in the entire Caribbean, the simply stunning Park Hyatt St Kitts provide…
How to Find Cheap Flights to Nevis
Don't get caught out by booking your flights to Nevis too late. Pre-planning a little might not be in the spontaneous Caribbean spirit but there's plenty of time for that when you're chilling by the rum shacks of Pinneys Beach. In fact, booking early can often save a considerable chunk off the cost of an air ticket, and so can bundling Nevis flights, hotels and car rentals into the same holiday package with SN Travel. You can also still dodge the storms and get bargain flights if you plan a trip in months like May or June, when fewer people are competing for the top-priced fares but the hurricanes and rains haven't yet started.
Our Best Selling Hotels in Nevis
Nevis is the perfect island to go for a relaxing getaway with plenty of nature.  We are Caribbean experts with 45 years experience so if you need advice of what hotel is best for your holiday to Nevis just ask us! You can call us on 0207 254 0136.
An award winning five-star boutique hotel located within a stunning historic plantation estate, the…
What to See and Do in Nevis
Pinneys Beach – The most lauded beach on Nevis doesn't disappoint. It's a stunning stretch of beige-hued sand that appears from a line of creeping sea vines. Head there to swim in calm lagoons and lie in the shade of a coconut palm.
Nevis Hot Springs – Famed for their therapeutic properties, these steamy volcanic pools emerge from the ground in appropriately-named Bath Village.
Charlestown – A surprising clutch of elegant Victorian buildings huddles the lanes in the island's capital. And there are enthralling museums that unravel colonial history and more.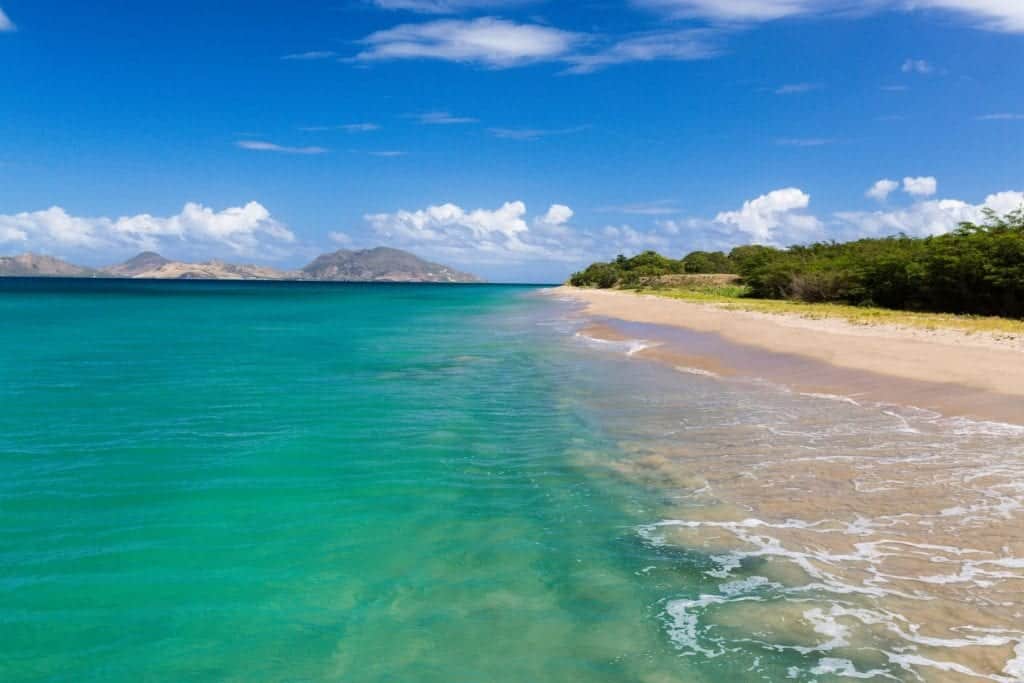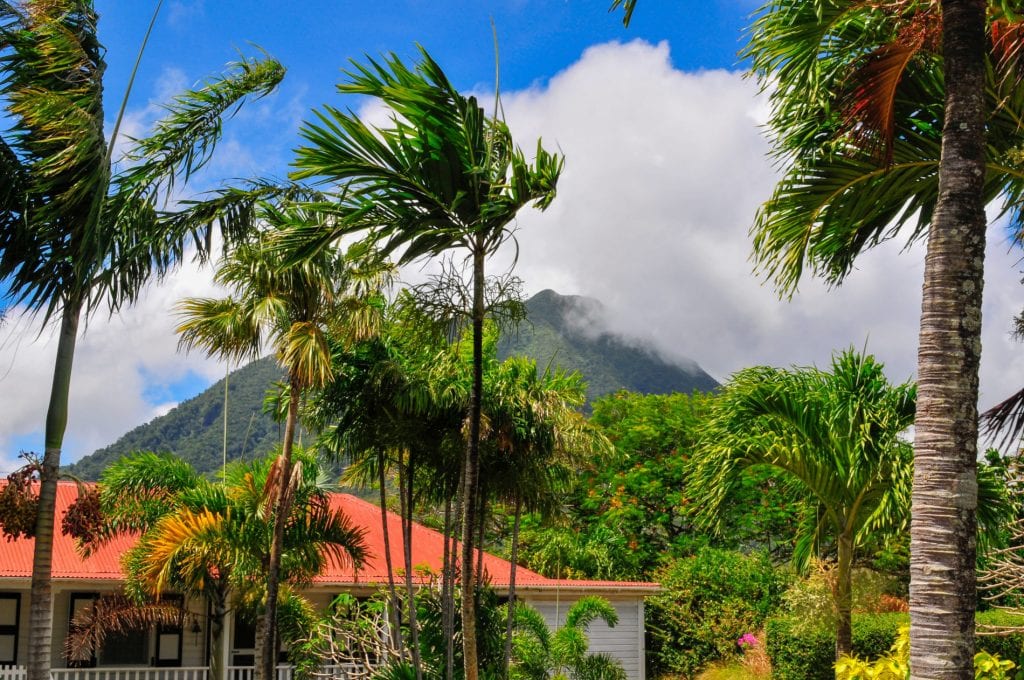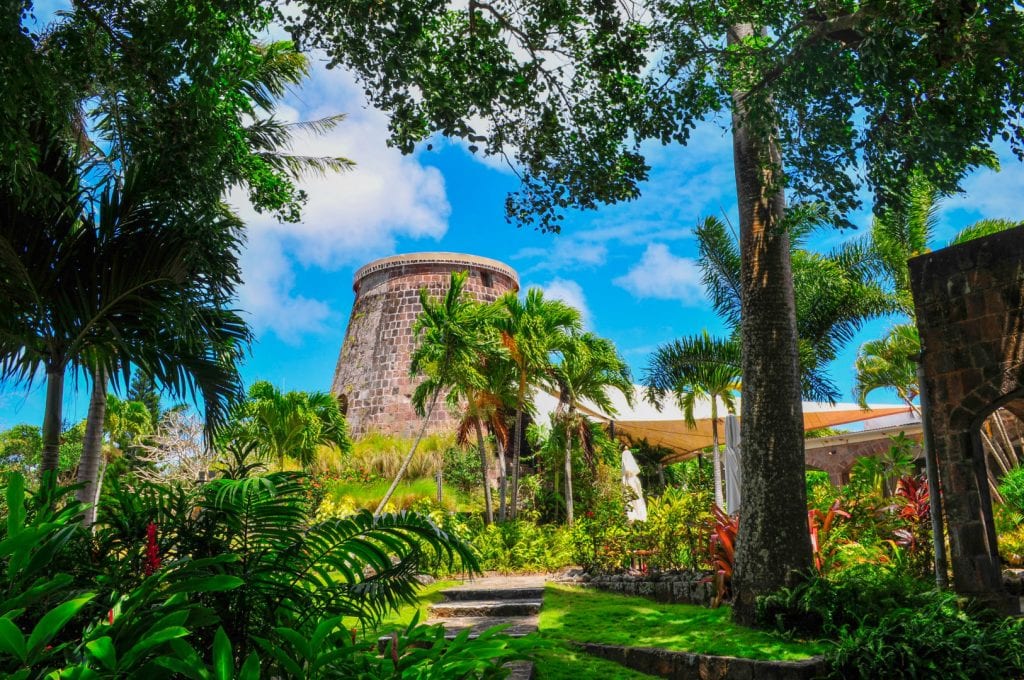 Booking Flights to Nevis
You can book your flights to Nevis on our website. Use the calendar to see when the cheapest flights are for your chosen time of year. If you want to reduce the cost of your flights you can register for the SN Travel Club to get a reduced cost whenever you are logged in. As part of the SN Travel Club you will receive a weekly email with deals, competitions or travel inspiration. If you are planning a holiday to Nevis give us a call on 0207 254 0136 or send us an email as we can arrange everything for you – and get you a great price.
Get members only pricing!