Get a Great Deal On Flights to St Maarten
An island of two halves, little St Maarten has one foot in the chic French Caribbean and the other in the fun-loving Kingdom of the Netherlands. Together, they combine to offer a place where whitewashed modern villas lurch above deep-blue bays, where yachters frequent cocktail bars in the evenings, where go-getters try their luck in sprawling casinos and where markets brim with fresh fish and multicoloured fruits.
The top draw here, however, will likely always be the beaches. There's nearly 40 of them in total, fringing the rock-ribbed east coast and the pristine west coast alike. There's Orient Bay on the French side, arcing with beige-tinted powder into dazzling ribbons of coral reefs. There's Maho Bay on the Dutch side, famed as the place where flights to St Maarten land only a few meters above sun bathers heads!
Fast Facts About St Maarten
Language: Dutch and English
Time Difference: St Maarten is 5 hours behind UK time
Currency: Netherlands Antillean guilder
Flight Duration: Approx. 11 hours
Capital: Philipsburg
Visa: British passport holders to not require a visa to visit St Maarten, you can stay for up to 3 months
Weather: Temperatures are between 22 and 30 degrees Celsius. Hurricane season runs from June to November with the possibility of tropical storms in September.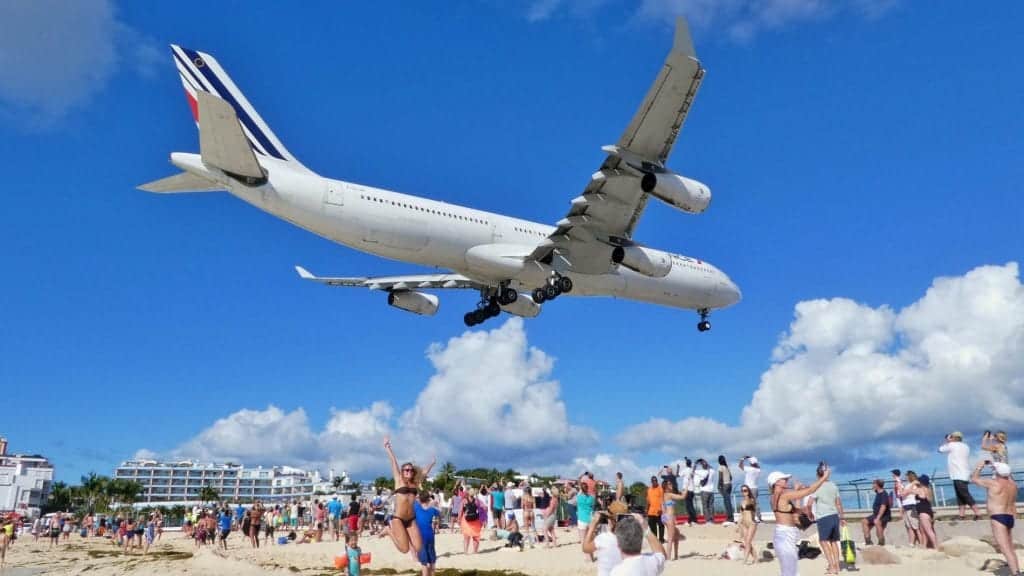 Things You Need to Know About Flights to St Maarten
There are no direct flights to St Maarten but it's still very easy to get there with travel times around 11 hours.  The vast majority of international arrivals to St Maarten will touch down at the Princess Juliana International Airport on the Dutch half of the island. It's the main terminal for both sides, meaning you should aim for there even if you've got the French marinas and resorts of Orient Bay on your mind. Don't worry about visas –  UK passport holders just need a valid travel document (at least 6 months is recommended) to gain up to three months access. Crossing from the Netherland's side to the French side of St Maarten should involve no further border checks.
Best Time to Visit St Maarten
It's always a good idea to avoid travelling to St Maarten during the main hurricane season in the Caribbean. This corner of the Antilles can attract some pretty hefty storms between August and November, with the strongest of the lot usually rolling by in September. The winter, from December to April, is the official high season in St Maarten. Coming then does guarantee the best weather – plenty of dry days and high temperatures. However, it's also when tourists from North America pack out the hotels and beaches. To dodge the crowds, it might be better to consider a jaunt in June or July, which come with much more wallet-friendly room rates and airfares and less crowds.
How to Find Cheap Flights to St Maarten
If you're keen to save as many pennies as you can for the duty-free shopping and chip-slapping casinos of St Maarten, then it might pay to bag yourself a bargain flight. You can usually do just that by opting to travel in the summer season, when far fewer people will be seeking an escape from the cold winters of the north. You might need to deal with the occasional shower in months like June and July, but you're also likely to pay less for a seat on a flight into the Princess Juliana International Airport, not to mention shorter rates for hotels and car rentals. Booking your flights to St Maarten in advance, or very last minute is also a great way to get the best deals.
What to See and Do in St Maarten
Orient Bay – A wide arc of beautiful sand that glows white under the Caribbean sun, all ringed bustling cocktail bars and lapped by turquoise waters.
Maho Beach – This narrow beach on the Dutch side of the island is famous for the low flying planes when they are land at the Princess Juliana International Airport.
Marigot – The largest town on the French side of the island comes steeped in colonial history. Head to the half-ruined Fort Louis to see old cannons and bulwarks.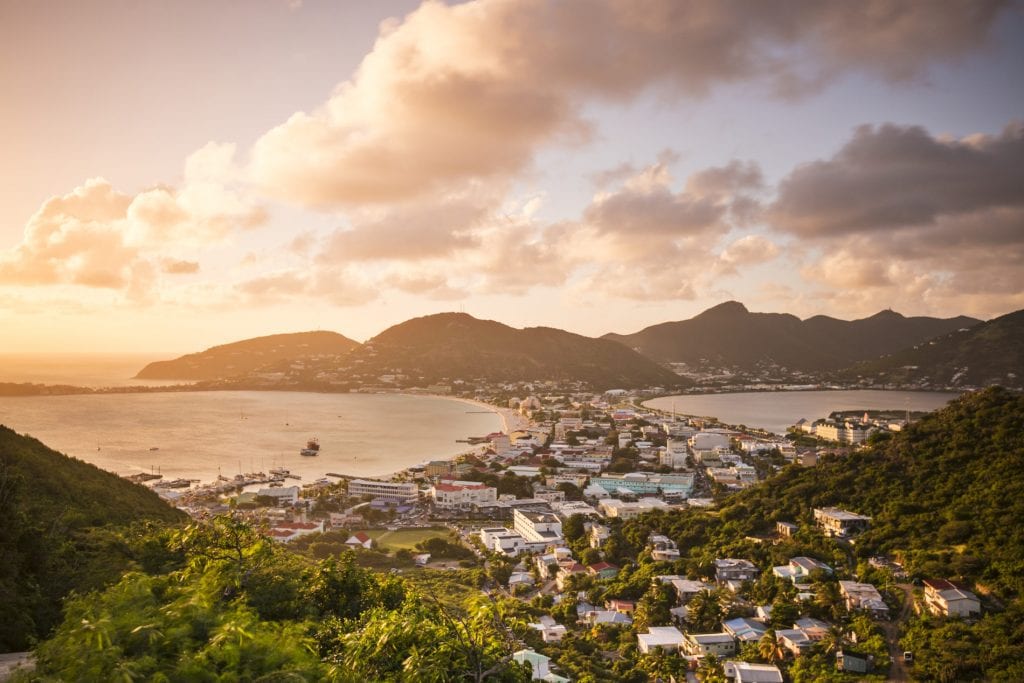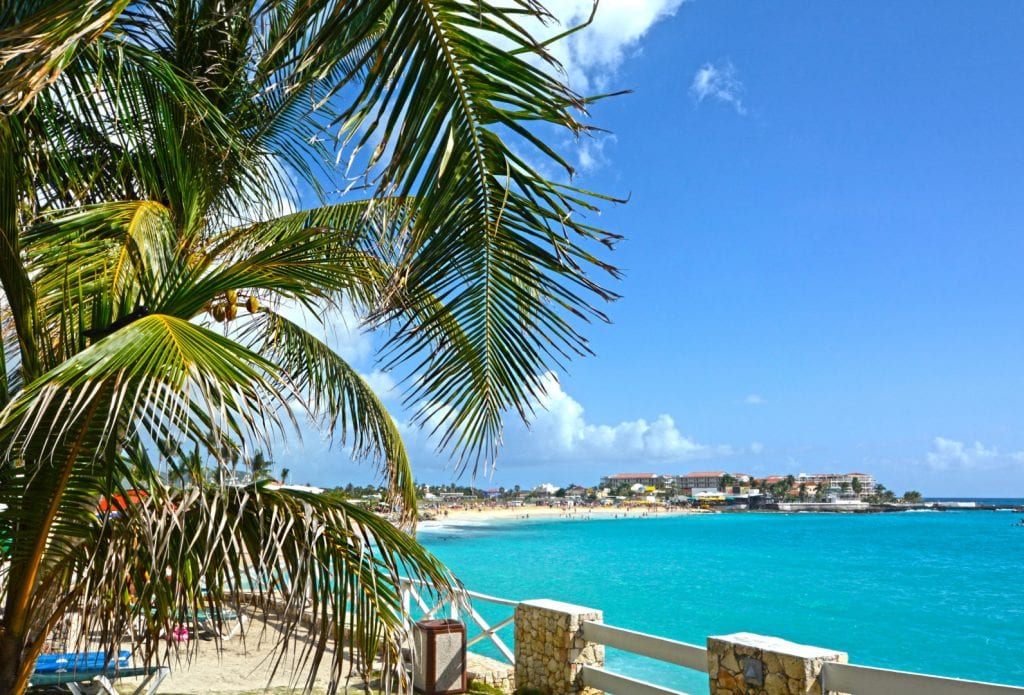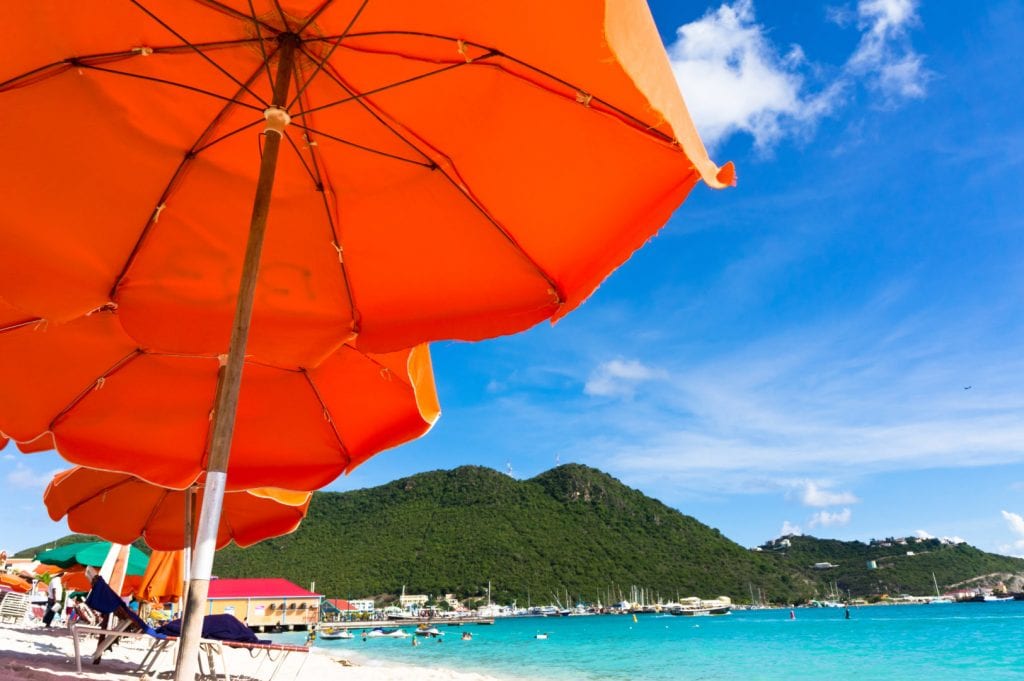 Booking Flights to St Maarten
You can book your flights to St Maarten on our website. Use the calendar to see when the cheapest flights are for your chosen time of year. If you want to reduce the cost of your flights you can register for the SN Travel Club to get a reduced cost whenever you are logged in. As part of the SN Travel Club you will receive a weekly email with deals, competitions or travel inspiration. If you are planning a holiday to St Maarten give us a call on 0207 254 0136 or send us an email as we can arrange everything for you – and get you a great price.
Get members only pricing!