What You Can Expect On A Holiday To St Vincent & the Grenadines
Comprising of 32 shimmering emerald covered islands, St Vincent & the Grenadines is an unspoilt Caribbean paradise nestled just west of Barbados. A world away from the more popular Caribbean island destinations, these beautiful gems offer a secluded haven of natural beauty and picture-perfect settings. Holidays to St Vincent & the Grenadines are all about barefoot hideaways, glamourous resorts, untouched sugary sands and glimmering turquoise waters. The unique black coral surrounding these spectacularly beautiful volcanic islands is home to a thriving tropical underwater world, just waiting to be discovered by avid divers and snorkellers. Above the water, emerald clad rainforests provide the base for exciting eco adventures and unspoilt powdery white sands create the Caribbean idyll.
An exclusive private island paradise in the Grenadines, Palm Island Resort & Spa is the perfect "ge…
What To See And Do On Your Holiday to St Vincent & the Grenadines
They may be small and intimate but there is plenty to see and do in St Vincent & the Grenadines and travel to each island is made easy by ferry or plane. Stay on the exclusive island resort of Palm Island and indulge in lazy days on its perfect beaches. St Vincent is home to the magnificent Soufriere volcano, 4000 feet above sea level and accessed via a beautiful bamboo forest. On your way up don't miss the stunning Dark View Falls, two amazing cascading waterfalls of such immense beauty.

History buffs and naval aficionados will love the UNESCO World
The beaches are divine in this part of the Caribbean, with Mustique's famous Macaroni Beach one of the most popular. Many scenes from the Pirates of the Caribbean movies were filmed in the Grenadines, their perfect isolation and untouched beauty ideal for such use.
A visit to St Vincent & the Grenadines isn't complete without a boat trip to the Tobago Cays, five tiny uninhabited islands surrounding a horseshoe shaped reef and the most incredible turquoise calm, warm waters. A key diving site, the Tobago Cays Marine Park is simply breath taking.
Fast Facts About St Vincent & the Grenadines
Language:

Time Difference:

St Vincent & the Grenadines is 5 hours behind UK time

Currency:

Flight Time:

Capital:

Visa Required:

British passport holders don't need a visa to visit St Vincent and the Grenadines. Passports should be valid for a minimum period of 6 months from the date of entry into St Vincent.

Weather:

Winter sees temperatures reach the high 20's whilst the summer months can expect to reach the low 30's. Hurricane season runs from June to October.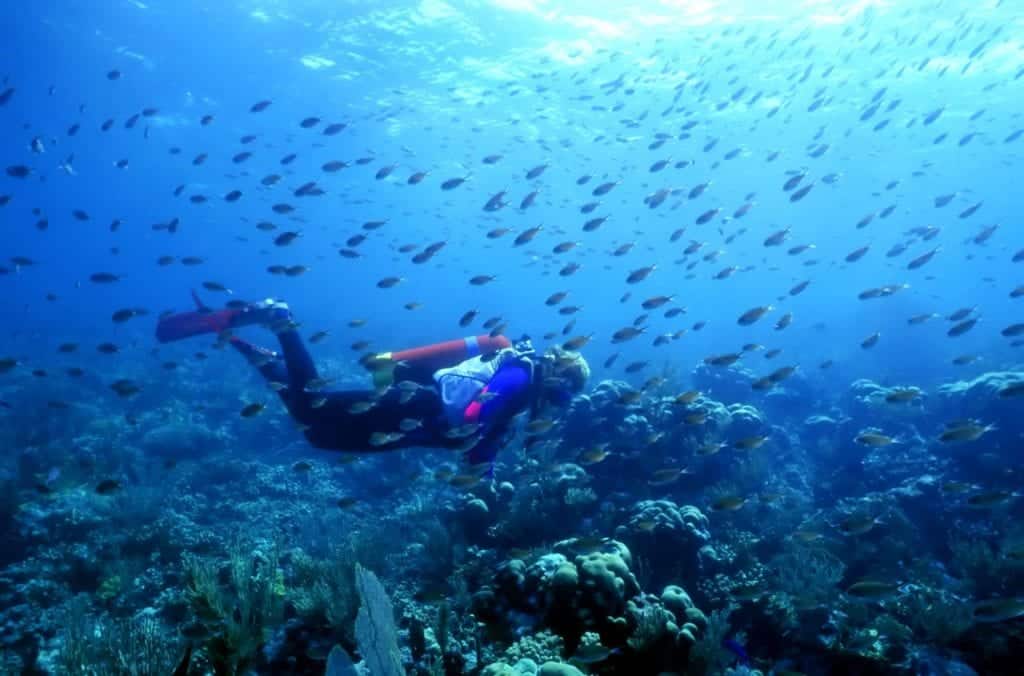 Where to Stay in St Vincent & the Grenadines
Made up of 32 islands and cays the best way to enjoy St Vincent & the Grenadines is to do a bit of island hopping.  Stay in St Vincents capital Kingstown for a bit of bustle, hiking forest trails and visiting attractions like the volcano.  You will only find guest houses here.  If its 5 star luxury you are after then the Grenadines is where you should head; Palm Island is for ultimate luxury, Bequia Island is great for diving and snorkelling and has stunning beaches but its fairly quiet.  Canouan Island has superb beaches, activiies, luxury, bars and restaurants so is a goo all rounder.
St Vincents & the Grenadines Map
Booking Your Holiday to St Vincents & the Grenadines
Finding and booking a holiday can be stressful, especially when planning an island hopping holiday- so leave it to us! Simply tell us your preferences and we will find the best value flights and accommodation for you.  In addition, we can arrange airport parking, transfers, lounge passes and even car hire.  What's more you can pay the balance in instalments!  We have 45 years experience in Caribbean holidays so you are in good hands.
Other Destinations You Might Like
With so many islands in the Caribbean it can be difficult to choose where to go – if you need any advice just ask!  We are a Caribbean specialist travel agency so we can help you decide which island would best suit your holiday style.  You can also check out our travel blog if you need some inspiration.
Get members only pricing!