Get a Great Deal on Flights to Dominica
While the rest of the Caribbean was modernising and building chic villas with infinity pools, Dominica was cultivating indigenous culture. While other islands were marketing their magnesium-white beaches, Dominica was plotting the course of long-distance trekking routes through old-growth rainforests.
Where other West Indian spots have manicured hotel resorts with swish beach-side cabanas, Dominica prefers rustic eco lodges shrouded by parakeet-echoing jungle. That's just the way on this rugged, wild and largely untouched island – the aptly-nicknamed Nature Island of the Caribbean.
Delve within to find yourself trawling through magma-formed craters, mottled reefs, ancient lava chutes, bubbling lakes, sulphur-scented hot springs and lonely waterfalls. You'll need to bring the hiking boots and snorkels for sure. You might think that the remoteness would make flights to Dominica a tricky prize, but with 45 years' experience in transporting intrepid types to this lush jewel of the Lesser Antilles, we've got you covered…
Fast Facts About Dominica
Language:

Time Difference:

Dominica is 5 hours behind UK time

Currency:

Eastern Caribbean Dollar EC$

Flight Duration:

There are no direct flights so it will take 8 and a half hours to Antigua and then 30 minutes on a connecting flight, plus any connection time

Capital:

Visa:

British passport holders do not require a visa to visit Dominica

Weather:

Temperatures are consistent all year round, averaging about 27°C. The rainy season is June to October.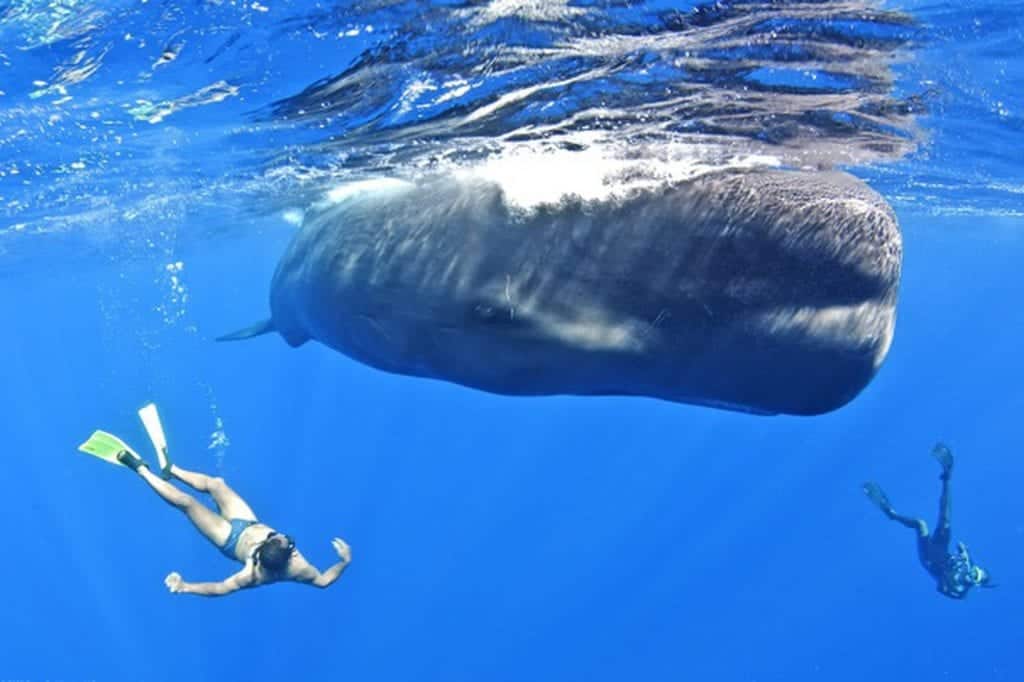 Things You Need to Know About Flights to Dominica
There are no direct flights to Dominica from the UK but you can stop in Antigua first. Flights to Antigua take about 8.5 hours from London. Once you've touched down in the V. C. Bird International Airport on Antigua, you can hop on a short-haul link across to Dominica which will take around just 30 minutes before landing at the Douglas-Charles Airport, just north of the village of Marigot on the island's north-east shore.
You won't have to worry about getting a visa before you arrive in Dominica. That's because all UK travellers get visa-free entry for a set period, usually around 30 days. The only thing you'll need to show is a valid passport that has at least six months remaining on it and proof of onward travel (a return flight to the UK is sufficient).
Best Time to Visit Dominica
Like most of the other Caribbean nations that surround it, Dominica runs on a two-season pattern: Dry and wet. You'll find the most pleasant days come between December and April, when there's little rainfall and temperatures in the high 20s – great if you're keen to strap on the boots and hit the trails that delve into the misty rainforests or edge up to the summits of sulphur-spurting volcanos. As the summer approaches, the temperature creeps up and daytime highs can peak at well over 30. Booking flights to Dominica for the autumn months between September and November is usually not recommended on account of the hurricane season, which can bring strong typhoons and storms across the whole of the Lesser Antilles.
How to Find Cheap Flights to Dominica
There's always a chance you'll be able to find some serious bargains on Dominica flights out of the UK by opting to travel just after the peak season ends in April, before the hurricane season starts in September. What's more, you might also find that hotels, car rentals, and tour services drop in price when the crowds disperse from towns like Margot, Roseau and Portsmouth. Booking your flights to Dominica in advance is another way to save dosh for that new pair of hiking boots to take you to the tops of the wild Morne Diablotins mountains – ticket costs tend to peak in the weeks immediately before take-off.

What to See and Do in Dominica
Dominica is the perfect destination for nature lovers, adventurers, those that love the great outdoors and eco tourists.  Here are just some of our favourite things to see and do while you are there:
Boiling Lake – Hike to this hidden geological wonder on the sides of an active volcano. It steams and smokes because lava vents open right below it.
Morne Trois Pitons National Park – Wild rainforests converge on rock-ribbed volcanos, hot springs bubble from the earth and steam-spouting fumaroles blow into the skies at this breathtaking UNESCO World Heritage Site and national park.
Champagne Beach – Volcanic vents issue bubbles into the turquoise water of this curious Caribbean Beach, giving it a hot-tub feel and a resemblance to champagne.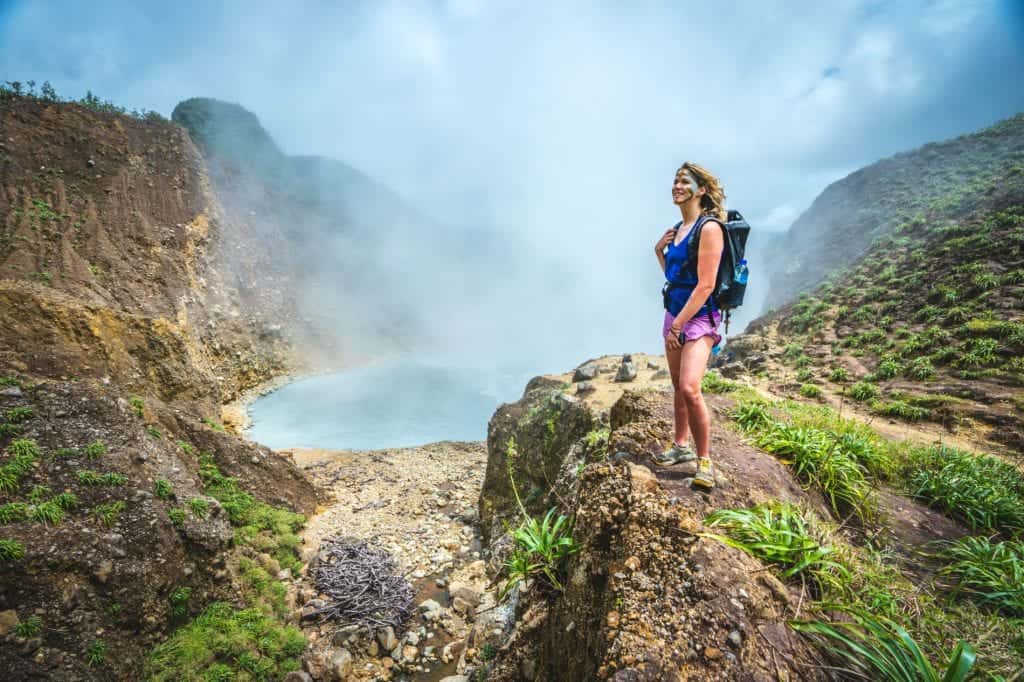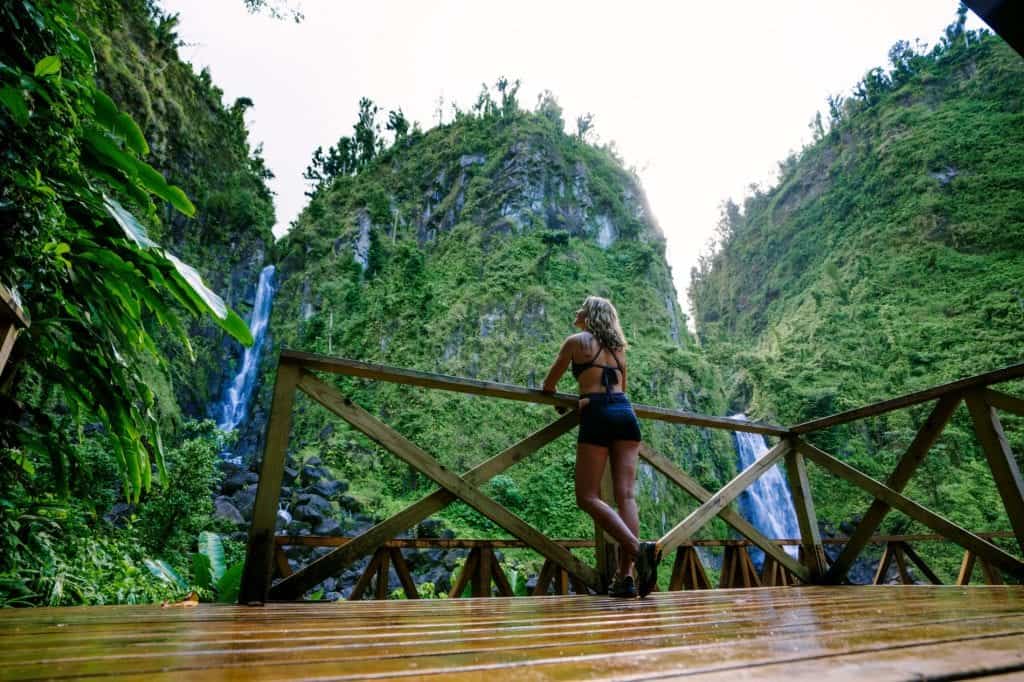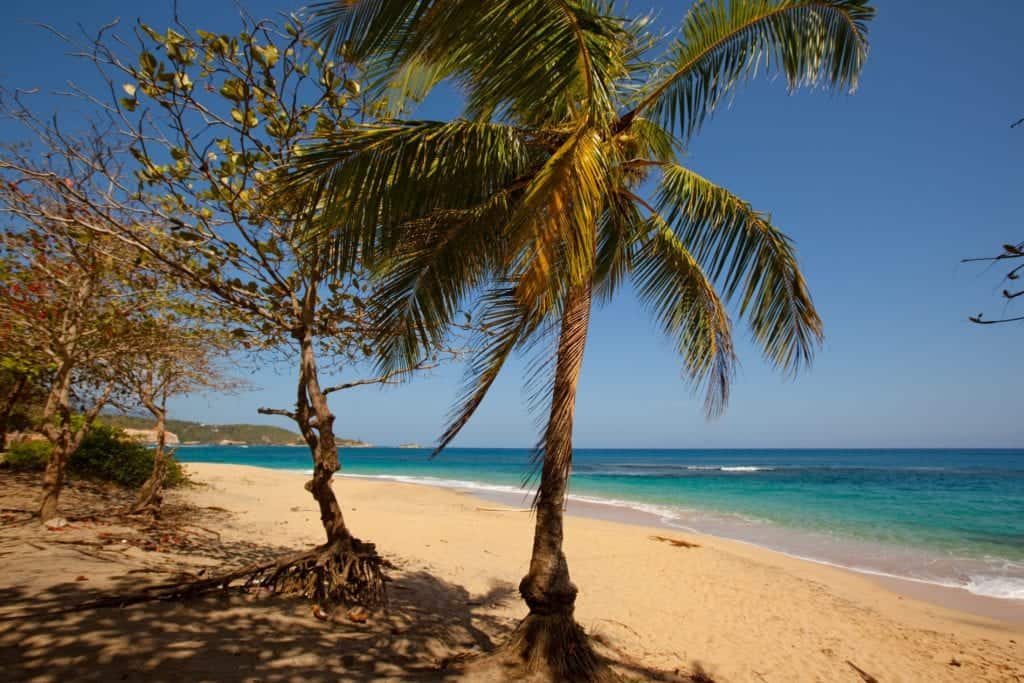 Booking Flights to Dominica
You can book your flights to Dominica on our website, you can either use the search bar below to check specific dates, or if you just want to find the cheapest prices you click the 'search flights' button below to view a calendar to identify when the cheapest flights are.  Get cheaper flights to Dominica by registering for the SN Travel Club to get a reduced price whenever you are logged in. As part of the SN Travel Club you will receive a weekly email with deals, competitions or travel inspiration.  If you are planning a holiday to Dominica leave it to us –  give us a call on 0207 254 0136 or send us an email as we can arrange everything for you – and get you a great price.
Get members only pricing!