St Lucia Holiday Deals
This stunning island is on many travellers bucket lists  – if you are looking for incredible St Lucia holiday deals then you have come to the right place!  We are Caribbean specialists with 45 years in business so we know all the best places to stay, and we can get you a superb deal.  We specialise in tailor made holidays so we will put together a St Lucia holiday deal perfect for you – at the perfect price. These are just some of our latest holiday deals to St Lucia. If you have something particular in mind you can call us on
0207 254 0136
or
email us for a quote
and we will put a deal together for you to meet your requirements.
St Lucia is the perfect place for an incredible holiday combine this with one of the most anticipat…
What You Can Expect On A Holiday To St Lucia
These views! St Lucia has to be one of the most beautiful destinations in the Caribbean.  If you are looking for a magical destination of soaring volcanic peaks, sweeping rainforests and picture perfect sandy beaches a St Lucia holiday will be absolutely perfect for you. Jutting up from the shimmering blue waters of Saint Lucia's south-western coast are The Pitons; two dramatic volcanic peaks that are simply stunning and form the most prominent landmark on the island. Your St Lucia holidays can be as action packed or as relaxed as you like; simply relax and chill out on one of its magnificent sun soaked beaches or sample some of the local activities and attractions on offer.
Fantastic premium all-inclusive beachfront resort offering an adult only section and a family secti…
What To See And Do On Your St Lucia Holiday
Head inland and you'll discover lush rainforests of emerald green and hidden multi-coloured waterfalls as well as the world's only drive-in volcano. The more adventurous traveller will love the exhilarating zip lines across the rainforest.
When it comes to holidays in St Lucia, it really is a tale of two islands. The north of Saint Lucia boasts a much more modern feel with the vibrant town of Rodney Bay heading up the holiday vibe with its swanky marina, beautiful Reduit Beach and array of restaurants and bars. Head down south and the authentic Caribbean vibe becomes more apparent in charming coastal towns such as Soufriere with its candy coloured architecture, roadside street vendors and fish fry ups on the beach.
Visit the charming city of Castries, capital of Saint Lucia and gran some souvenirs to take home from the lovely Castries market. The Cathedral is beautiful and the views from Morne Fortune are simply breath-taking. Visit the Saint Lucia Distillery and discover how rum is made, followed by a taster tour to liven things up. For those who have the energy, the walk up The Pitons is incredible whilst treks through the rainforest feature stunning waterfalls as well as the chance to capture a glimpse of some of Saint Lucia's superb wildlife.
Tie your St Lucia holidays in with their calendar of events including the famous St Lucia Jazz Festival, held every May and the fabulous St Lucia Carnival, which takes place in July and promises a spectacle of colour, music and dance.
Fast Facts About St Lucia
Language:

Time Difference:

St Lucia is 5 hours behind the UK

Currency:

Flight Time:

Capital:

Visa Required:

British Passport holders don't need a visa to visit Saint Lucia. Your passport should be valid for a minimum period of 6 months from the date of exit from St Lucia.

Weather:

St Lucia is a popular year-round destination with temperatures reaching the high 20's in winter and low 30's in summer. Hurricane season runs from June to November.  You can get a great St Lucia holiday deal in May to October.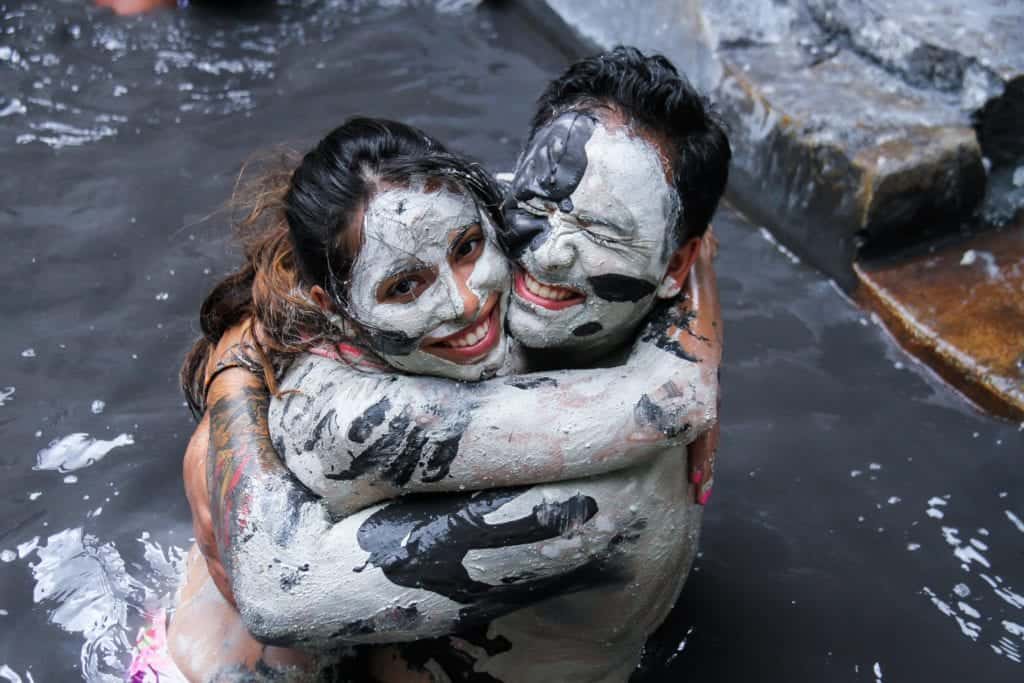 Our Best Selling St Lucia Hotels
St Lucia is another of our customers favourite destinations and it's pretty clear to see why! These are some of our best selling hotels in St Lucia. If you need advice of what hotel is best for your St Lucia holiday just ask us! 0207 254 0136.
One for all the family, this luxury beach resort offers an idyllic Labrelotte Bay location and a ra…
Where to Stay in St Lucia
St Lucia has two distinct paces of life; the north is bustling with life, parties and action and in the south life really slows down with remote resorts, rainforests and nature.  Its well worth considering a stay in both areas so ensure you really get a feel for this stunning island.  Castries, the capital city, is where the cruise ships come into. Rodney Bay is a great place to stay for culture, beaches and action. Honeymooners might prefer the south as the Piton mountains create a romatic setting, its also where some of the luxury hotels are located.
Let Us Find You A St Lucia Holiday Deal
Finding and booking a holiday can be stressful – so leave it to us! Simply tell us your preferences and we will find the best value flights and accommodation for you.  SN Travel offers a huge variety of hotels in Saint Lucia, from budget to luxury, catering for all types of traveller. Book your St Lucia holiday with us today and experience this stunning romantic Caribbean island for yourself. All St Lucia holidays with SN Travel include return flights and hotels, we can also tell you about Carnivals, what to see and do and book any transfers you might need.
Other Destinations You Might Like
With so many islands in the Caribbean it can be difficult to choose where to go – if you need any advice just ask!  We are a Caribbean specialist travel agency so we can help you decide which island would best suit your holiday style.  You can also check out our travel blog if you need some inspiration.
Get members only pricing!