Tailor-Made Honeymoon Packages
After all the, often stressful, planning of your big day, your honeymoon is when you unwind and get a taste of what happily ever after feels like.  As experts in honeymoon packages, we can take care of everything for you to lighten the load and ensure you have a magical start to your new life together. We have 45 years' experience so you can feel assured you are in safe hands. If there is ever one holiday that is incredibly important to get right, it is your honeymoon. Not only is it the celebration of your marriage, but it is also the start of your life together so every detail must be perfect. Planning a honeymoon takes time and you already have a lot on your hands planning your wedding so leave your honeymoon planning to us!
Honeymoon Destinations
Simply tell us a bit about what you want from a honeymoon and we can plan everything from hotels and flights to transfers, tours and airport lounges – making every moment of your honeymoon effortless.  The best place to start with any honeymoon is where you are going to go; if you are undecided we can help –  we have a team of worldwide experts on hand, who can make recommendations based on your unique preferences.  If you need a bit of inspiration, these are our customers recommendations for best honeymoon destinations…
Maldives Honeymoons
The Maldives is a dream holiday for many people and perfect as a honeymoon destination as you will get plenty of quality time together. The Maldives is a group of islands that boast some of the most amazing beaches in the world; walk across picture perfect soft white sand beaches, before dipping your feet into crystal blue waters. Enjoy snorkelling, relaxing and sunset boat trips. It is incredibly intimate and you can feel as if you have the whole place to yourself.

Optional extra: Many honeymooners add a few days in Dubai on to their Maldives honeymoon; explore the city, sleep under the stars in the desert and enjoy superb restaurants and bars.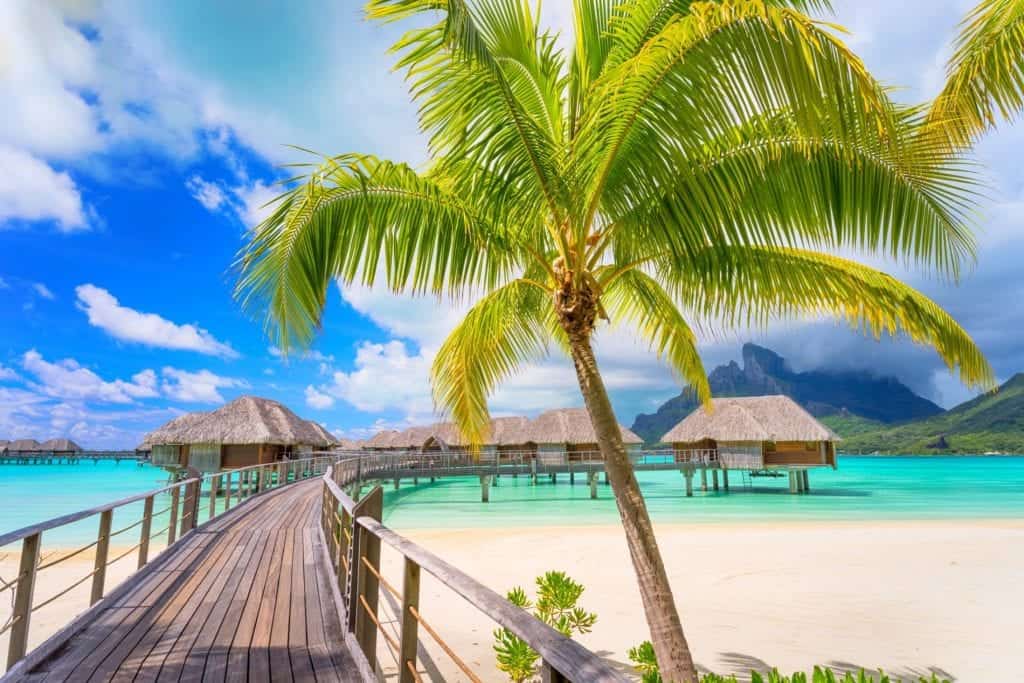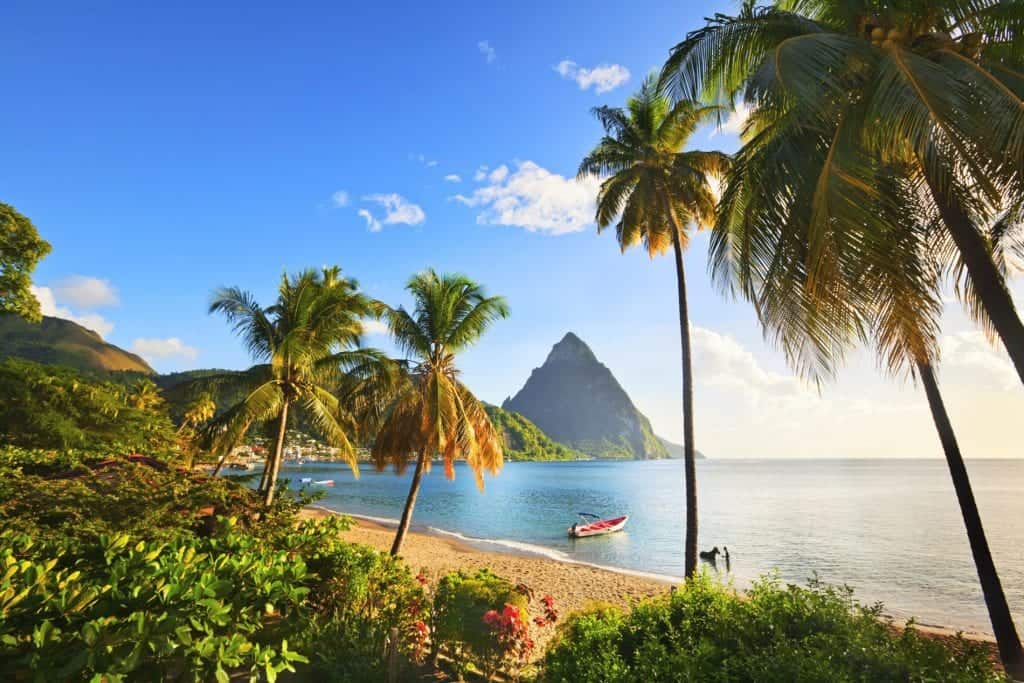 St Lucia Honeymoons
With incredible landscapes this romantic Caribbean island is perfect for lovers. Known for its breathtaking beauty, there is a real allure about St Lucia that is definitely suited to happy couples. Not only does it boast a number of unspoilt beaches that are ideal for relaxing on, if you are feeling a little more adventurous then you can always plan a trip into the pristine rainforests to discover the wildlife, enjoy a bubbling volcanic mud bath together or visit many one of the islands impressive waterfalls. If you are looking for a livelier honeymoon destination, then you are going to love St Lucia, as there are a number of bars, nightclubs and restaurants you can celebrate in.
Yacht Honeymoons
If you don't like the idea of being stuck in one place for your honeymoon, then perhaps it is worthwhile taking a look at a yacht holiday – it's actually a very affordable option. Not only will this give you the chance to explore several destinations, but there is also something truly special about being out at sea under the stars at night time.  You can enjoy water sports, swim out in the middle of the ocean with no one around and stop to explore different destinations by day.  By night, the yacht will moor so you can go out to dinner and explore the local town. Many destinations are available including The Maldives, Asia and The Caribbean to name a few.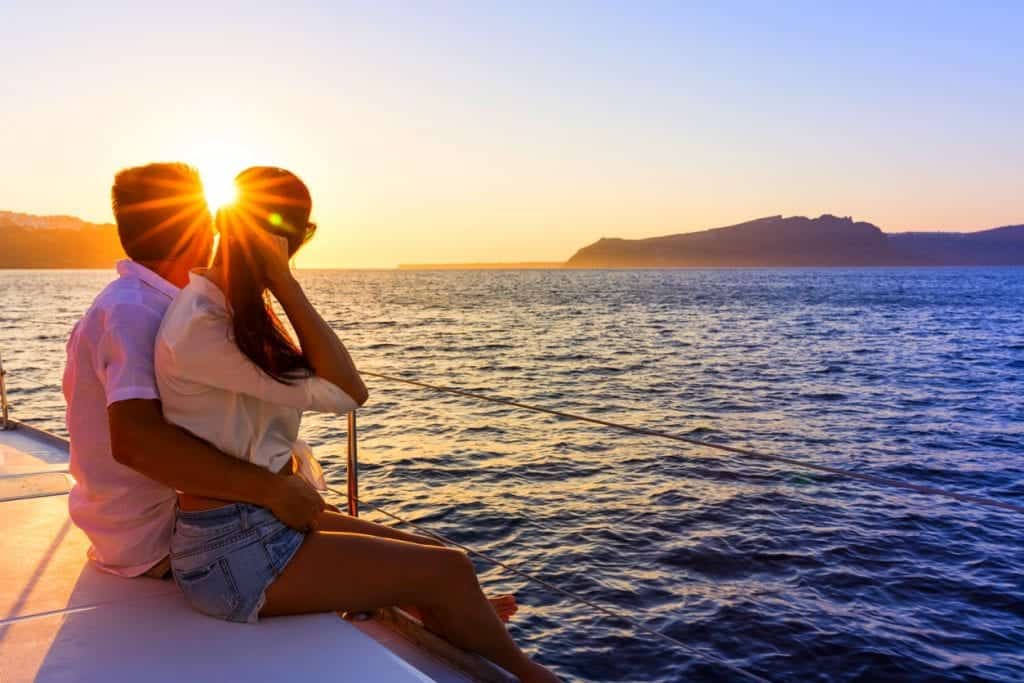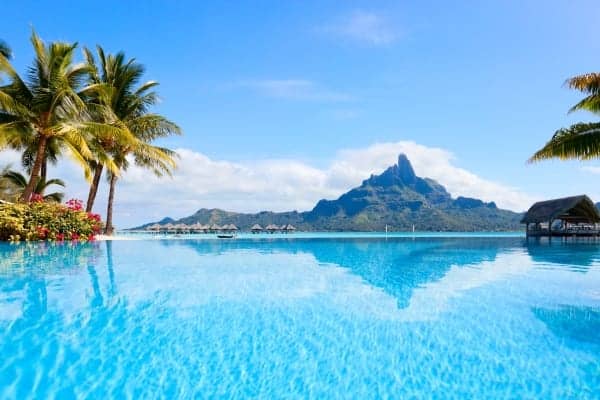 Bora Bora Honeymoons
This exclusive honeymoon destination is ideal for a luxurious escape.  With a landscape that looks like it is straight from a magazine and some of the most luxurious resorts in the world. Bora Bora is ideal for those who are looking for a honeymoon that is extra special.  You can stay on land, in an over-water bungalow or you can stay on a yacht and sail around exploring this once in a lifetime destination.

Found in the South Pacific, Bora Bora is one of the 118 islands that make up French Polynesia. Not only do they have stunning white beaches, but there are also amazing untouched coral reefs and even rugged mountain peaks too. All to give your honeymoon the most amazing backdrop ever.
Our Most Popular Honeymoon Resorts
With so much choice it can be hard to narrow down where to go on your honeymoon.  Simply tell us about what you want from your honeymoon destination and resort and we will perfectly plan everything, right to the last tiny detail. These are some of our customers favourite honeymoon resorts…
Experience one of the most prestigious hotels on the island of Grenada and one of the best Spas in …
Let Us Start Planning The Perfect Honeymoon Package For You
We are here to ensure that you have the very best start to your married life, on the most amazing honeymoon, giving you some treasured memories that you can keep for a lifetime. Get in touch today and let us start planning the perfect honeymoon package for you, at the perfect price!  You can also book with a deposit and pay the balance in instalments.  Did you know we can also plan destination weddings? Click the button below to tell us about what you are looking for or call us on 0207 254 0136 today.