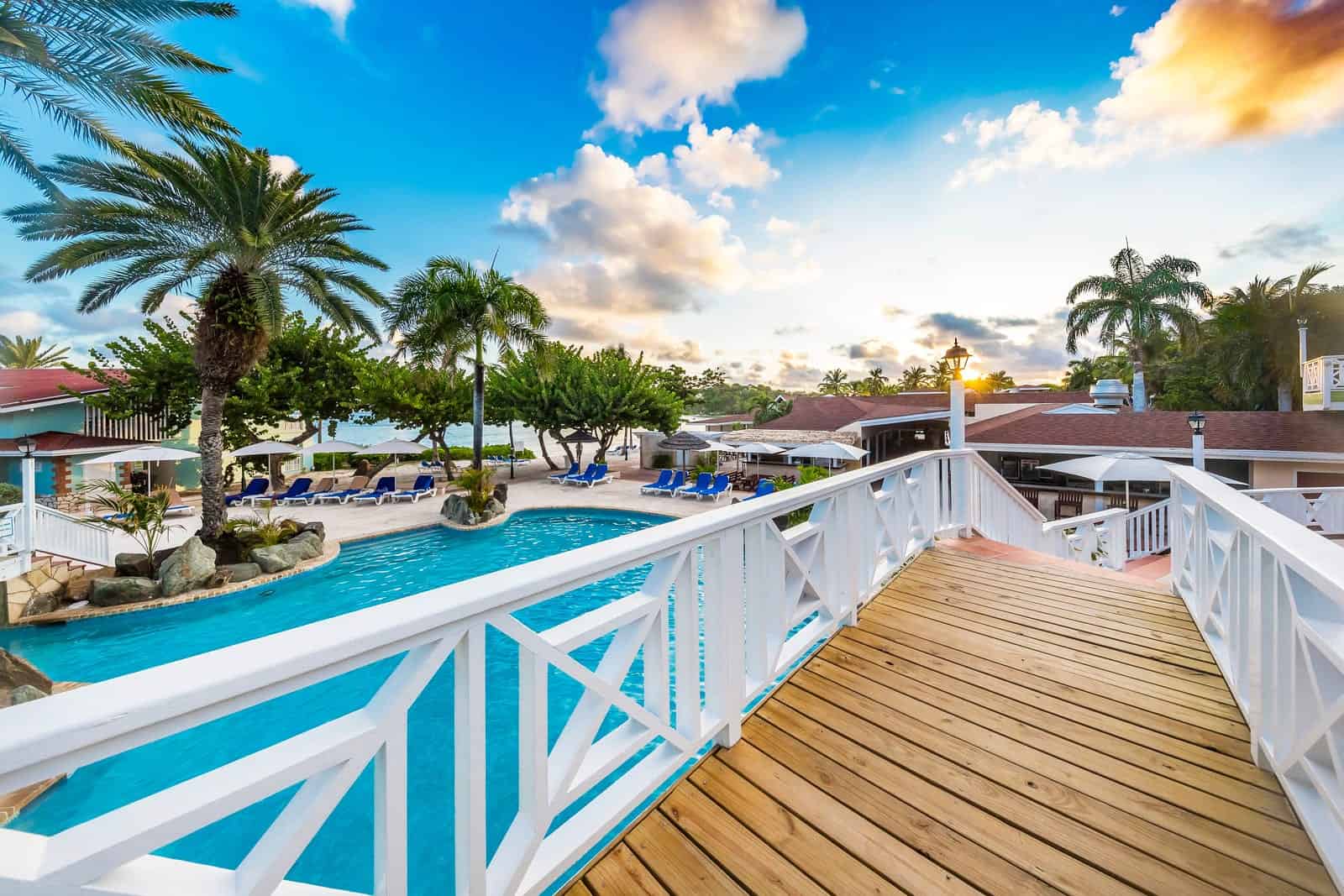 So, you have decided on an all-inclusive holiday to Antigua but you don't know where to stay. Finding the hotel you want to stay at is usually the hardest part of any holiday search, as photos don't always do a hotel justice – or sometimes the photos look better than the hotel does in real life. With this in mind, we have put together a list of our favourites….
Galley Bay Resort & Spa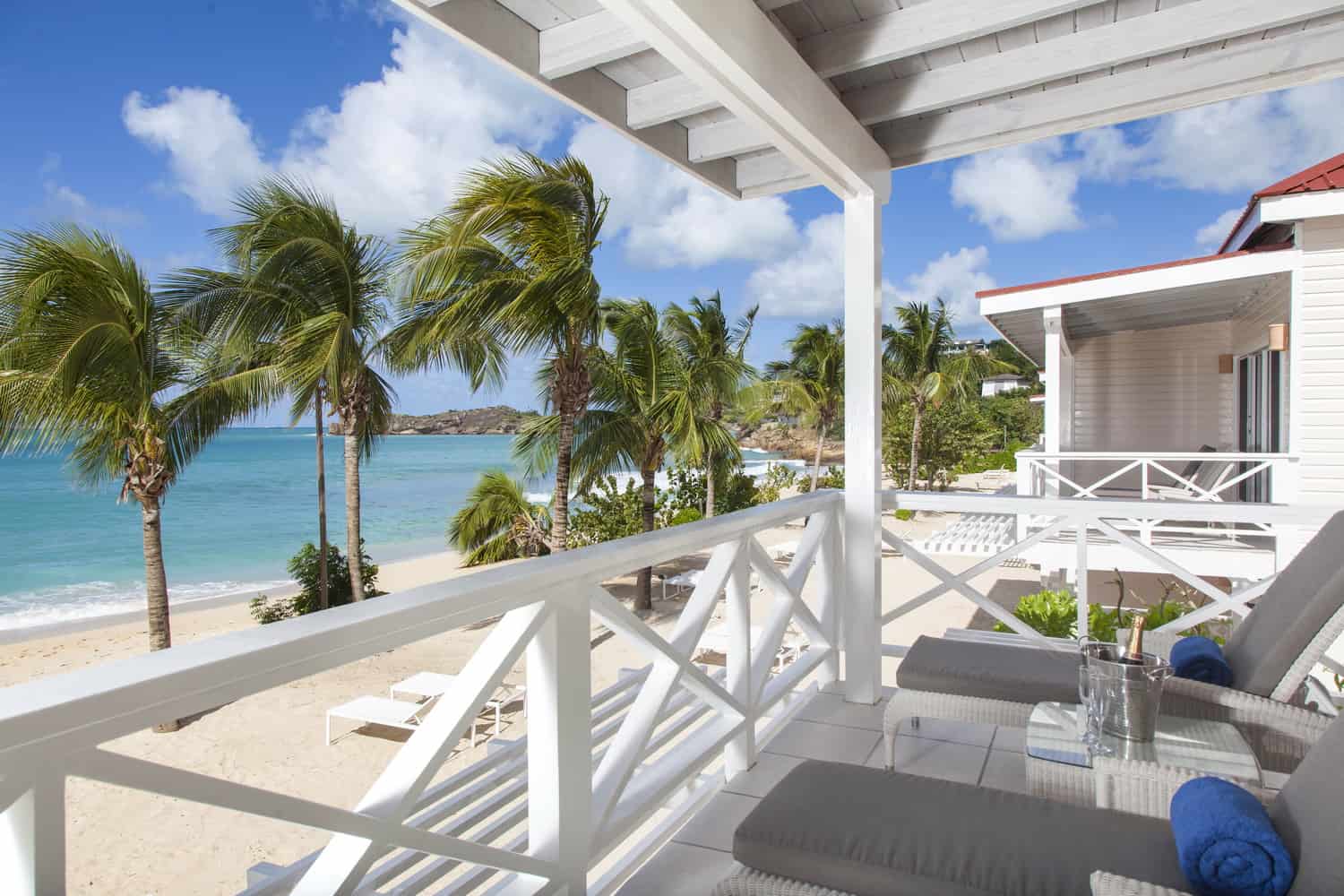 Galley Bay Resort & Spa is a refined unpretentious hotel with an intimate feel.  This adult online hideaway is perfect for those looking to spend some relaxing time and escape from the daily routine and stress. Surrounded by tropical lush gardens and perched on one of the most beautiful beaches on the island this boutique resort is an excellent option for a romantic holiday. Expect beautifully decorated and spacious rooms, superb service and great food.  Most of the rooms are lined along the beach so you will be just one step away from the turquoise crystal clear waters of the Caribbean sea where you can enjoy complimentary non-motorized water sports. The hotel photos look exactly like the resort does in real life.
Why we liked it: The rooms are gorgeous, it has an intimate and relaxed vibe and many things you can do: kayaking, snorkelling, spa, Hobie Cat sailing,  paddle boarding and yoga. It also offers cocktail parties, movie nights, live music, cooking demos and more!
Star rating: 4 Star
Jolly Beach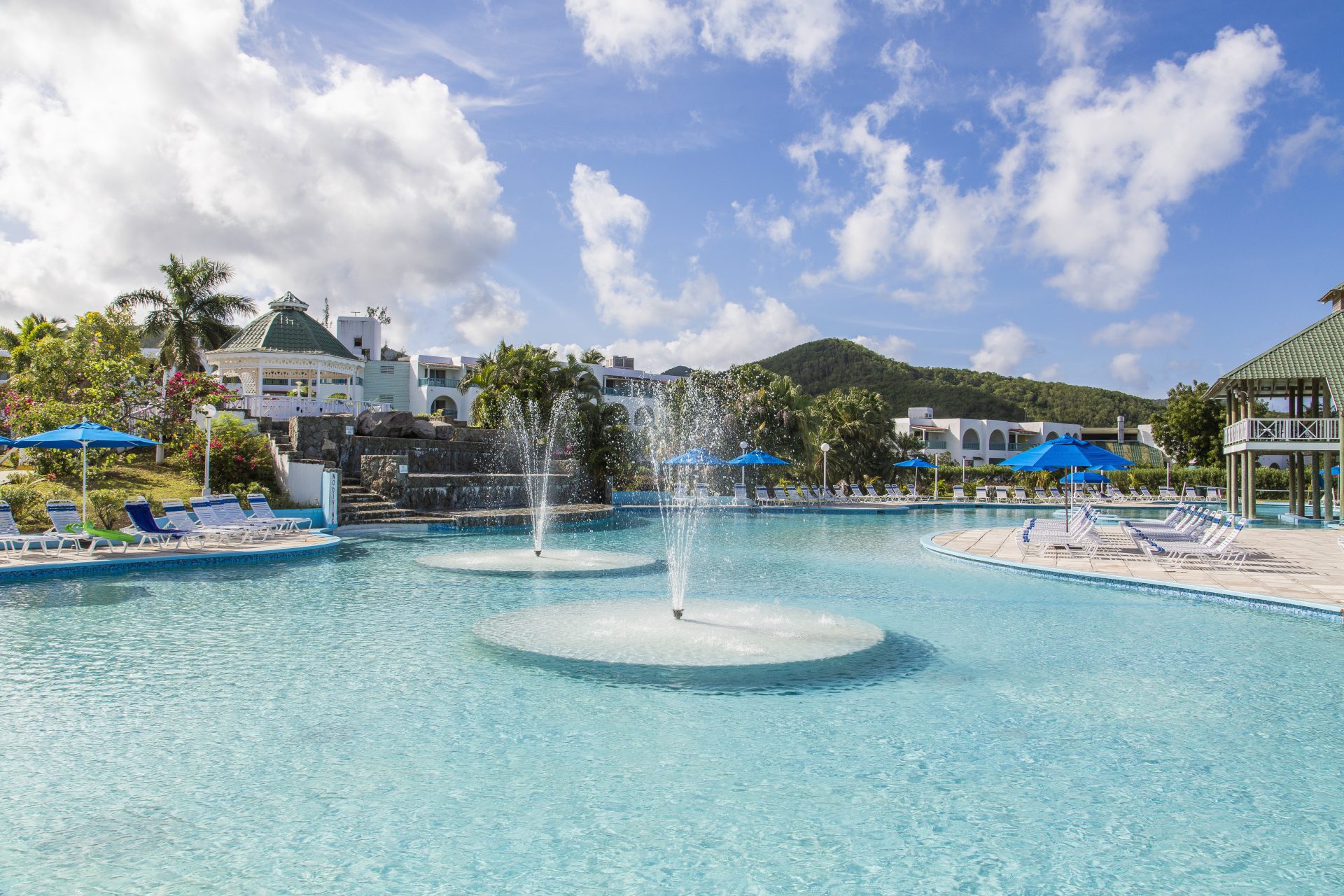 Situated in a prime location just opposite one of the most pristine and beautiful beaches in Antigua Jolly Beach Resort is the island's largest resort. Perfect for families with older children (+12 years old), groups of friends and couples alike. The resort offers 40 acres of lush tropical gardens, three restaurants, three bars, 2 swimming pools, one with a swim-up bar and waterfall, tennis, volleyball and a range of non-motorised water sports. pend the day relaxing by the beach or pool with a cocktail in hand (the cocktails are fabulous!) or try some of the free watersports like paddle boarding, and snorkelling.
Why we liked it: The free-form 8000 square feet pool and the beach.
Star rating: 3 Star
Hammock Cove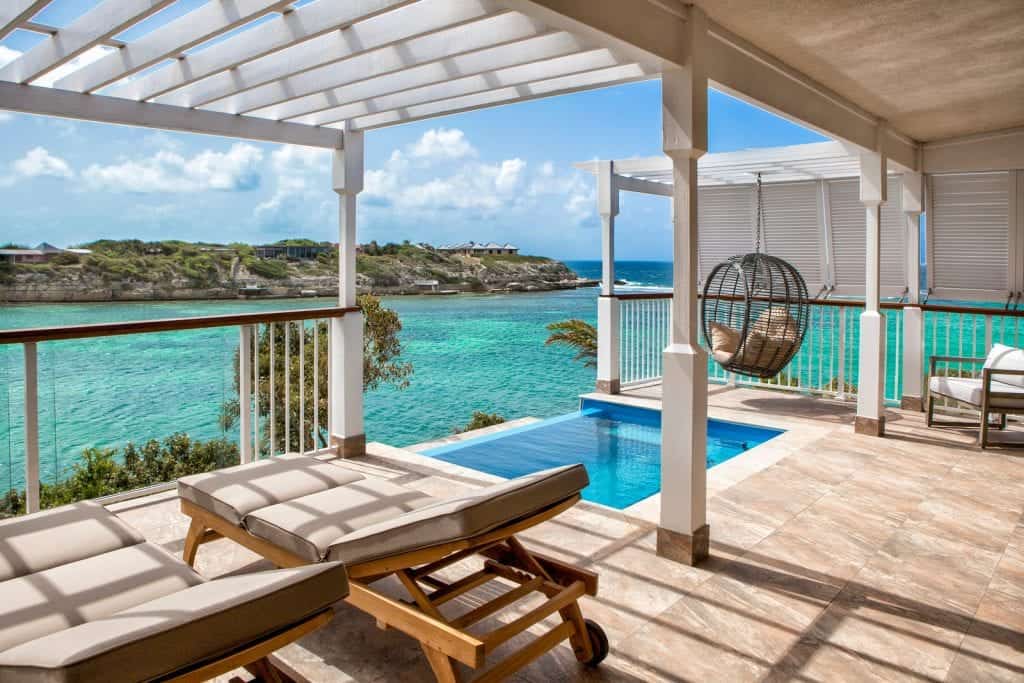 This stunning property is perched on a cliff with fantastic sea views and rooms are apartment style with a huge open balcony.  The balcony has a private pool, caged hanging chair, kitchenette and sun loungers and it really is amazing!  Inside there is a bedroom in modern design and absolutely huge bathroom with double shower and double sink.  This luxurious accommodation offers Michelin-star dining options that promise to bring to your palate the true sense of Antigua flavour. Immerse yourself in a truly all-inclusive luxury experience, starting with your very own private villa, complete with a personal guest ambassador. This hotel is for couples only and would make a perfect location for lovers, romantics and honeymooners.
Why we liked it: Wow, that balcony and those views are superb!
Star rating: 5 star
The Verandah Resort & Spa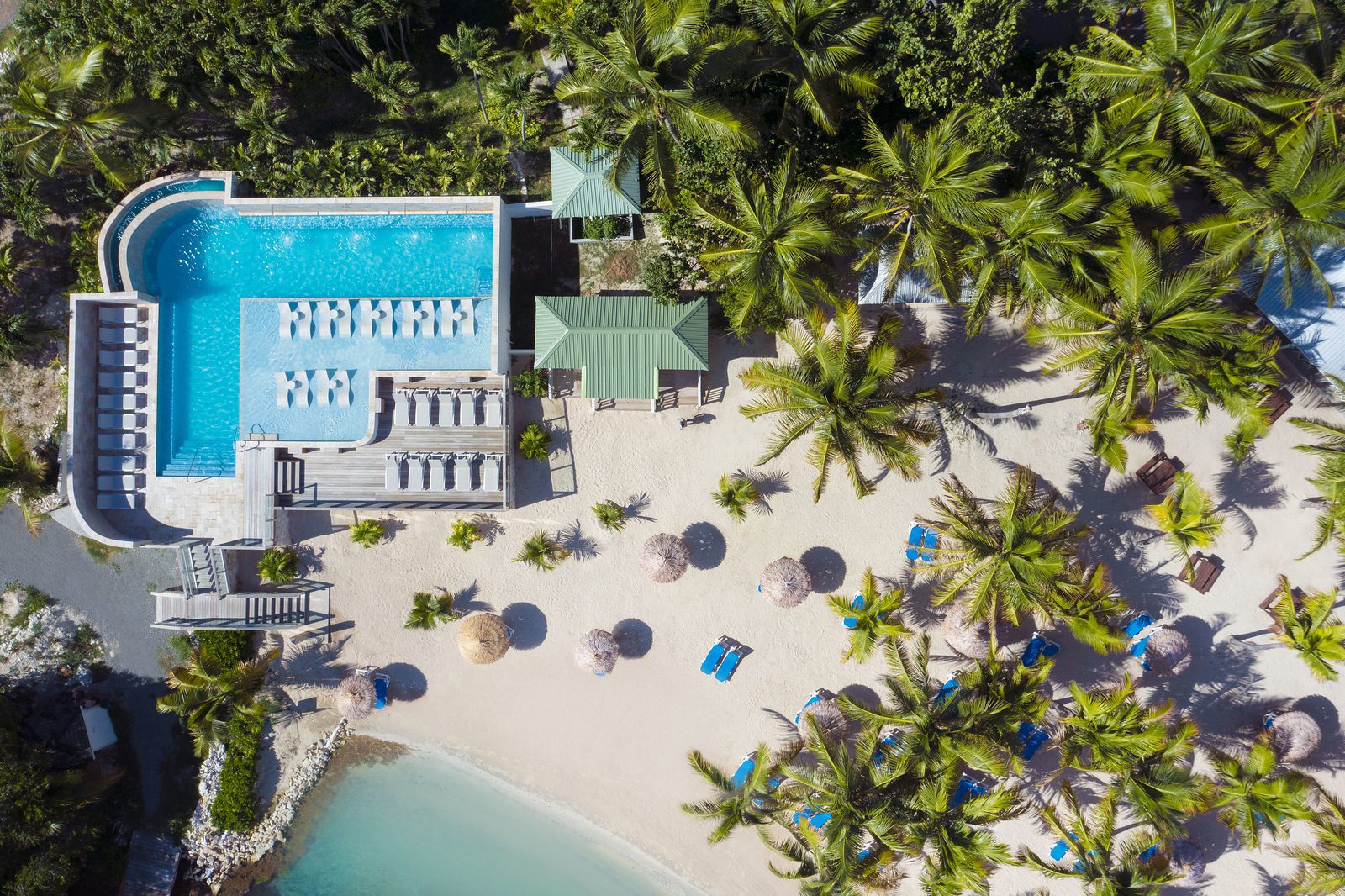 The Verandah Resort & Spa is a great all inclusive hotel for families. The resort is large and surrounded by lush greenery wherever you go. There is an entertainment program for everyone to enjoy; you can go for a hike to Devils Bridge, which is nearby, have a windsurfing lesson, do a gym class or relax with some yoga or kids can even have a tennis lesson.  There is so much to do (if you can drag yourself away from the beach!) tennis, snorkelling and mini golf for example so you definitely won't get bored and it's all included at no extra cost.  There are two beautiful white sand beaches to laze on, one with a beach bar.  There is of course a kids club and area for teens to hang out with table tennis, pool table and shuffle board.
Why we liked it: We loved that The Verandah Resort & Spa thinks of all ages so everyone has lots of fun things to do if they want to.  The beach with beach bar is also very beautiful.
Star Rating: 4 Star
Pineapple Beach Club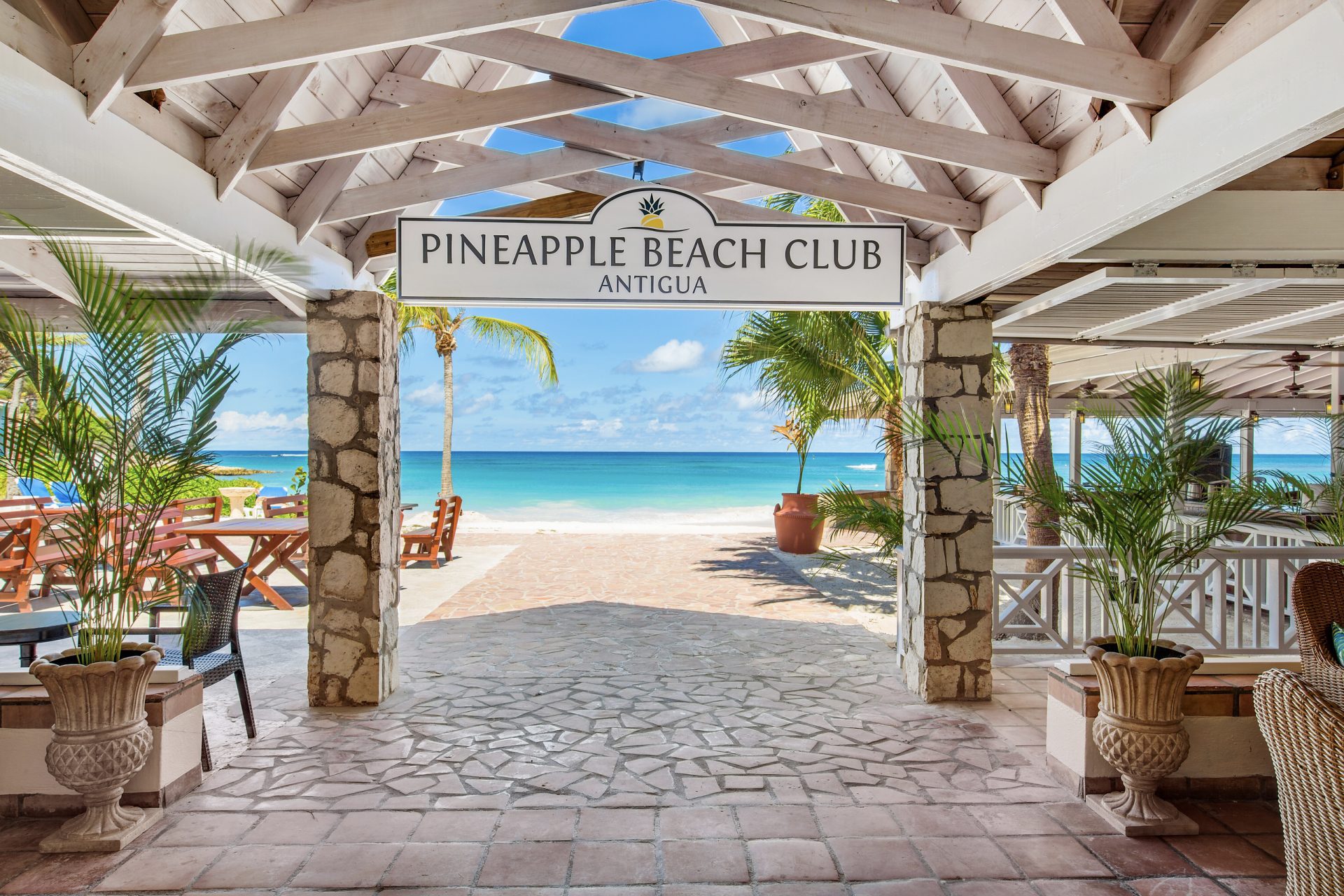 Pineapple Beach Club is an adult-only all-inclusive hotel, with a wide range of accommodation options, nestled amongst gorgeous gardens.  The stunning white sand beach is lined with palm trees and scattered sunbeds.  There are lots of areas to chill out with a cocktail, play a game of giant Connect Four and a large tiered swimming pool.  Rooms are crisp and contemporary with a homely feel and the photos look just as the property does in real life.  Pineapple Beach Club is located very close to Devil's bridge which makes a nice walk (avoid doing this between 12pm and 3pm as it's too hot).  There are three restaurants and one grill restaurant which is called the Outhouse. The Outhouse sits high on a hill which gives you great views of the resort and the beach.  Enjoy the spa, themed parties, snorkelling, kayaking, windsurfing and yoga to name a few.
Why we liked it: It has a relaxed holiday feel.  The Oceanfront rooms are very spacious and you get great beach views.
Star rating: 4 star
If you are planning a holiday to Antigua let us know…
We can find you a great deal on flights to Antigua and recommend the best Antigua hotel for your needs. We are Caribbean experts with 50 years of experience so have actually been to many places so we can give recommendations based on experience – plus you can book today and pay the balance later!