23febAll Day01marTobago Carnival 2020Trinidad & Tobago, Trinidad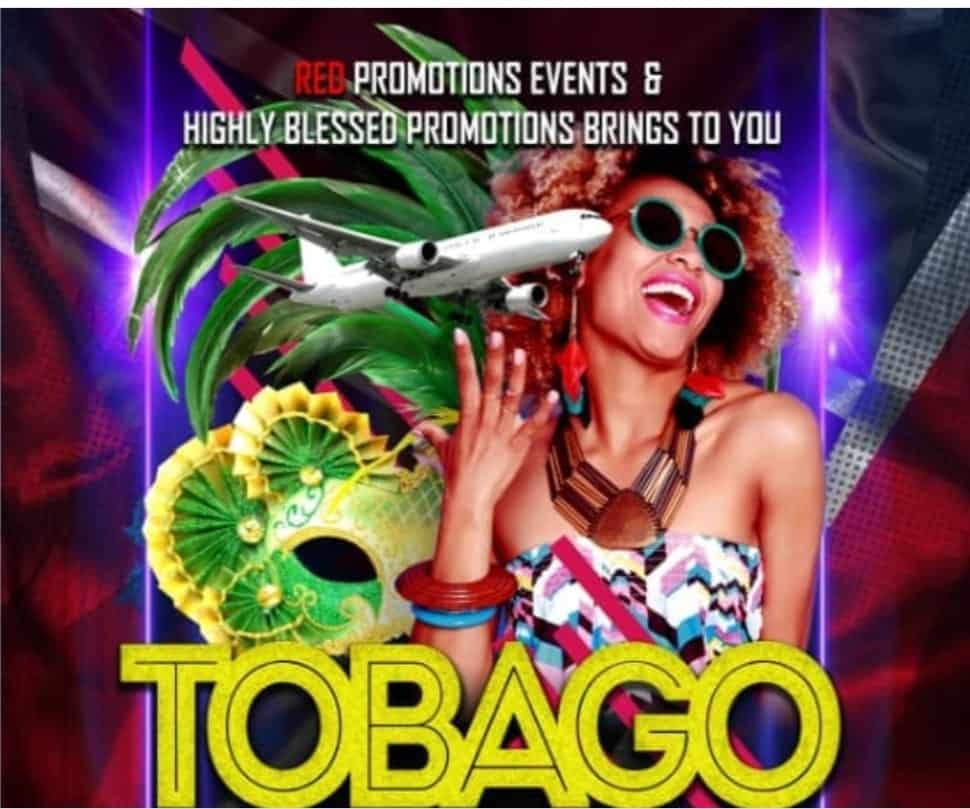 Event Details
Tobago 2020 The Carnival Experience
Experience an unforgettable Caribbean party holiday to Tobago!  We have put together a fantastic all-inclusive package that will not only give you a taste of paradise and culture, but will also give you a chance to party beautiful Caribbean nights away with the opportunity to fully sample the Tobago carnival experience.   We have teamed up with Red Promotions Events & Highly Blessed Promotions to offer you this fantastic holiday deal.  Our carefully put together itinerary is designed to insure those who join us on this on this Caribbean extravaganza have a holiday of a lifetime. From the beautiful beaches to curry crab and doubles, from Carnival activities to waterfall relaxation. We have made it our mission to show off the full beauty of the wonderful island of Tobago with the long-term goal of contributing to increasing tourism making carnival a time to mark on the calendar.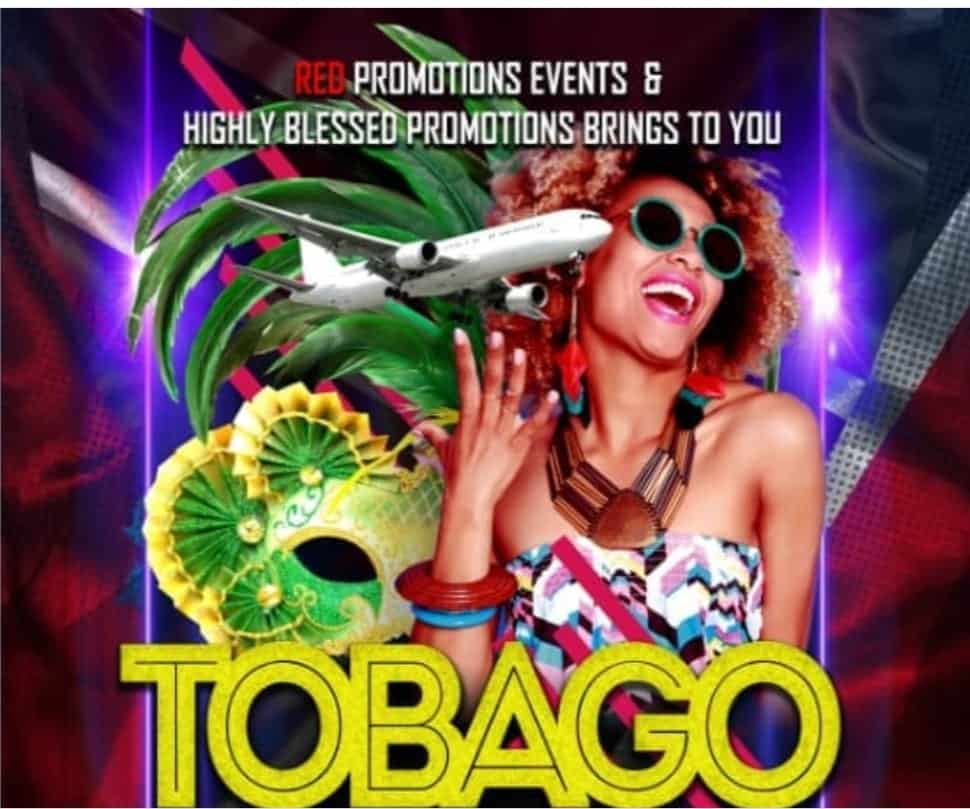 Confirmed DJ's 
Mr Mighty,  DJ Soca Massive,  DJ Ratty & Frankie Beverly,  D-Mac,  Garry After Dark UK,  Dream Team, URO Millions,  Chris Vibes,  DJ Keyz from Cali,  DJ Zoomer D,  Courtney Melody,  DJ Matt,  DJ JAH UTH,  Bigga U, DJ Sherlock OMZ.
What to Expect at Tobago Carnival
Expect lots of parties, great weather, some sight seeing and plenty of friendly faces!  Included in this Tobago Carnival all-inclusive deal is two days of carnival playing mass and jovett, a pool party, a club night and a beach barbecue. In between all the action-packed party activities enjoy fun day trips to one of the amazing waterfalls and a selection of the touristic sites Tobago has to offer will also be part of the package, insuring the trip is an education to Tobago culture and history.
All inclusive luxury 5 star hotel with top shelf alcohol and stunning beaches. Pay in instalments!
What's Included
Stay in a popular all inclusive hotel in Tobago and get practically everything you need included.  The hotel includes full breakfast, Snacks, lunch, tea and coffee, dinner, unlimited locally produced house drinks, house wine.  There will be an additional charge for premium brand drinks Champagne, Fine Wine and bottled water.
Return flights to Tobago
All inclusive hotel accommodation (3 star)
All meals & snacks
Alcohol & soft drinks (extra charge for premium drinks)
Free entry into Red Promotion/Highly Blessed Promotion platinum events
The Legendary All White Party, Glow Party + Main Attraction: The Carnival Experience
Pool Party, Beach Party, BBQ & Boat Party
Day trips to waterfalls and a selection of the touristic sites
Complementary Wi-Fi in some public areas

Time and Date

Location

Calendar

Organizer
About the Hotel
The hotel is perfectly located on a stunning beach and is clean with a beautiful pool area.  Room accommodation and pricing is based on two to three people sharing.  Rooms all have air conditioning, mini fridge, cable TV, telephone, patio or balcony.  The hotel is a popular 3 star hotel that has a swimming pool, picnic area, restaurant and coffee Shop.  You can also order room Service if you require.  Staff are friendly and the beds are comfortable!
All inclusive luxury 5 star hotel with top shelf alcohol and stunning beaches. Pay in instalments!
Booking Tobago Carnival 2020
This deal is for 7 nights and it is the all-inclusive holiday of a lifetime!  You can choose how long you prefer to stay for and upgrade your room if you wish.  Superior rooms with pool and ocean views and deluxe rooms with ocean views are available but limited to book early to avoid disappointment.
7 Nights
Return flights included
All inclusive hotel included (all meals & alcohol)
Parties included
Departing 23rd February 2020
£1599 per person
Time

February 23 (Sunday) - March 1 (Sunday)
Location

Trinidad & Tobago

Trinidad
Organizer
Red Promotions Events & Highly Blessed Promotions