Diversity is Saint Lucia's middle name!
A land of breath-taking natural beauty and laid back Caribbean vibes, Saint Lucia should be at the top of anyone's list of islands to visit. Aside from some of the most stunning Caribbean beaches, this incredible island is home to an abundance of wonderful things to see and do. The majestic Pitons, two soaring volcanic mountains which rise up from the azure waters of the south of the island are Saint Lucia's real showpiece and are a must see for all visitors. Head up into the fragrant mountainous rainforest of Saint Lucia which are covered in mango, banana and coconut plantations and discover hidden jewels like the Toraille Waterfall which cascades 15 metres down a cliff side. Or drive into Sulphur Springs, the only drive-in volcanic crater in the Caribbean, and bathe in the warm bubbling pools, renowned for their soothing effects.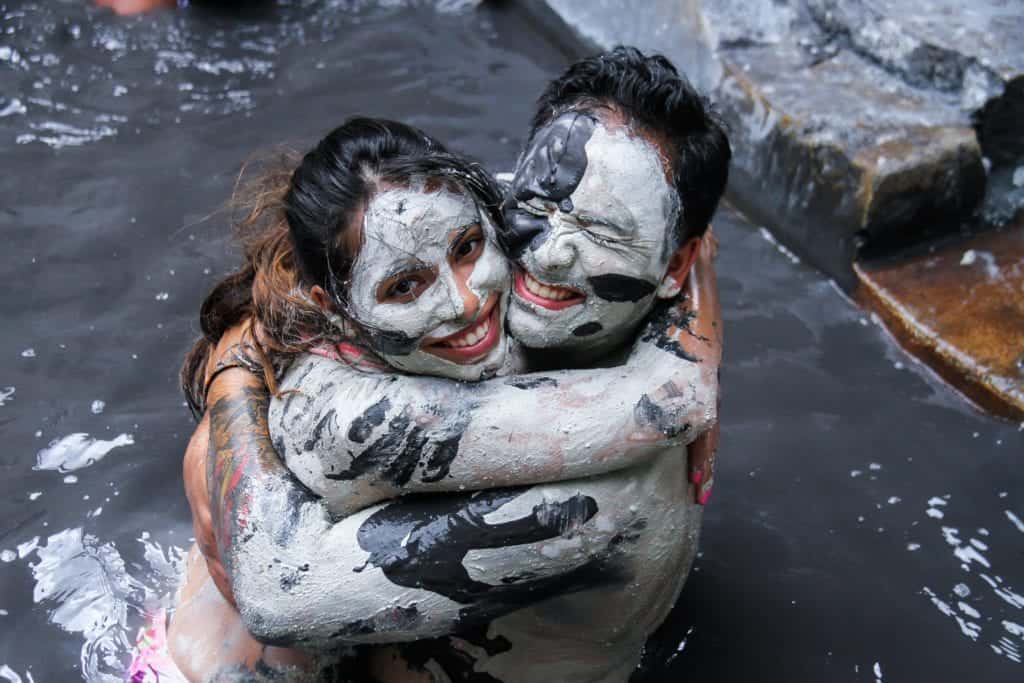 Saint Lucia is an island of two faces, with the north and south differing not only in appearance but ambience too. With its sweeping white sandy beaches and popular holiday resorts, the north of Saint Lucia is always a top choice. Featuring a luxury marina, picture perfect beach and excellent shopping and dining facilities, Rodney Bay is a top spot along the north coast of the island. Stay in great Rodney Bay hotels such as the Bay Gardens Beach Resort or the Coco Palm Resort and enjoy the lively ambience of the area. The capital Castries is in the north too, a popular port amongst cruise liners whilst just a few miles down the road, the gloriously beautiful and secluded beach of Choc Bay is a dreamlike destination. A stay at the amazing St James Morgan Bay Resort in Choc Bay is highly recommended.
Saint Lucia's south coast is a whole different face of the island, offering a more tranquil and low key vibe than that of the livelier north. The majestic Pitons are found here, jutting their soaring heads skywards from the aquamarine waters below, and the landscape is much more volcanic including dark sandy beaches.  Head to beautiful Soufriere with its traditional candy coloured buildings, roadside stalls and beach hut cafes and soak up the ambience of the real Caribbean.  There are some pretty special places to stay in this part of Saint Lucia, none more so than the stunning Ladera Resort, a five star hotel situated on a UNESCO World Heritage Site between The Pitons. The views alone are simply spectacular.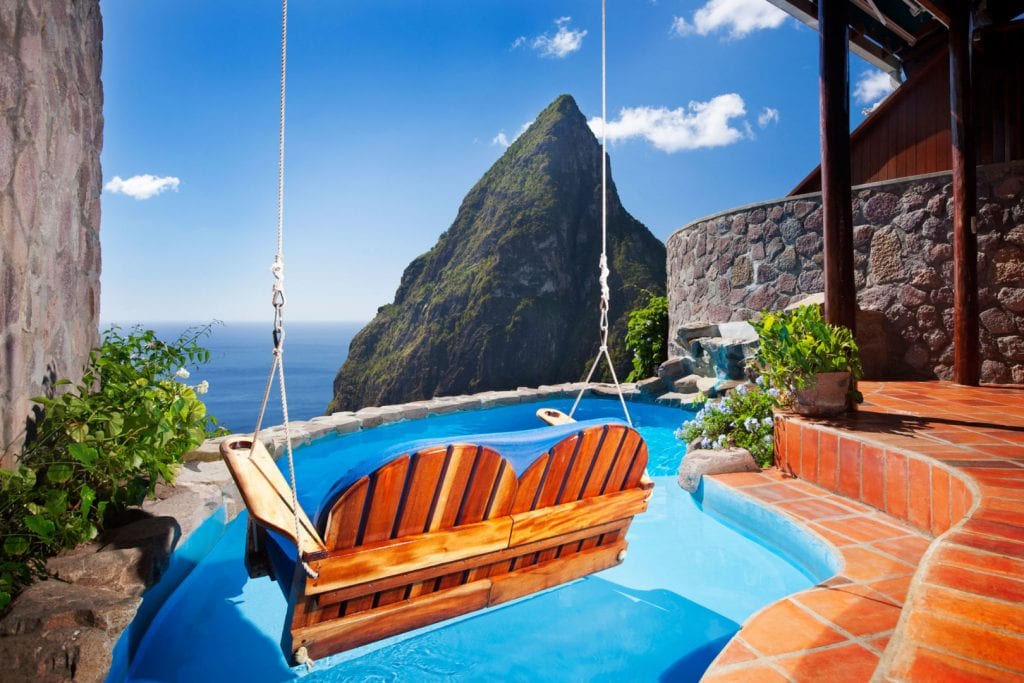 Saint Lucians certainly know how to put on a party too, with not one but two major events taking place each year on the island. May plays host to the annual Saint Lucia Jazz Festival , attracting both local and international musicians including many big star names. Shows take place throughout the island and the atmosphere is electric. In July the annual Saint Lucia Carnival hits the streets, and the island comes alive with colour, music and dance. The Carnival is a true spectacle of Saint Lucian and Caribbean culture and boy do they know how to put on a party!
Romance, beaches, adventure, family fun, tranquillity or non-stop party – whatever your holiday type, Saint Lucia provides them all. That's why we simply adore this gloriously diverse Caribbean island!
Discover Saint Lucia
Find out more about what to see and do on this stunning Caribbean island, see our latest deals and our customers favourite places to stay.