Find out about exciting holiday destinations, incredible attractions and get insights from travel professionals!  We asked travel bloggers about their favourite destinations and where they most want to visit in 2019. Find out from the experts about destinations that should be on your bucket list…
Michele, Author and founder of The Intrepid Guide: recommends:

Northern Territory, Outback Australia
"As an Australian, I fell even more in love with my home country after visiting the Australian Outback in the Northern Territory. I slept under the Milky Way on a warm summer's night, hiked all the way around Uluru, climbed up the massive boulders at Kings Canyon, and cruised down crocodile-infested waters. Visiting such a remote place with a dusty red landscape gives you time to think and reflect on everything. When it's just you and nature, it puts everything into perspective. The Outback is pure magic."
São Miguel Island, Azores, Portugal
"The Azores archipelago is one of Europe's hidden gems that has yet to appear on most travellers radar. I spent a wonderful week exploring the intoxicatingly beautiful São Miguel Island and its capital city, Ponta Delgada. I really love São Miguel island because it offers an excellent balance between relaxation and adventure. There are so many things you can choose to do and see, including hiking, swimming with wild dolphins, relaxing in natural thermal baths, or stopping at the many roadside panoramic viewpoints among other things. Being such a small island means you can cover a lot of ground in a short amount of time. I left feeling satisfied that I experienced São Miguel Island to the fullest."

Egypt
"Visiting Egypt had been a dream of mine since I was very young, and it didn't disappoint. Wandering around the Pyramids of Giza, going inside the tombs of the Pharaohs in the Valley of the Kings, and seeing real mummies in the Egyptian Museum is not something you can easily put into words. Everything blew me away. I learned so much about Ancient Egyptian history from the incredibly knowledgeable local guides who shared the history behind every stone, hieroglyphic, temple, tomb, and statue. I'd go back in a heartbeat."
You can follow Michele on Twitter
Laura at Cruise Lifestyle has these destinations at the top of her list this year….
Pompeii, Italy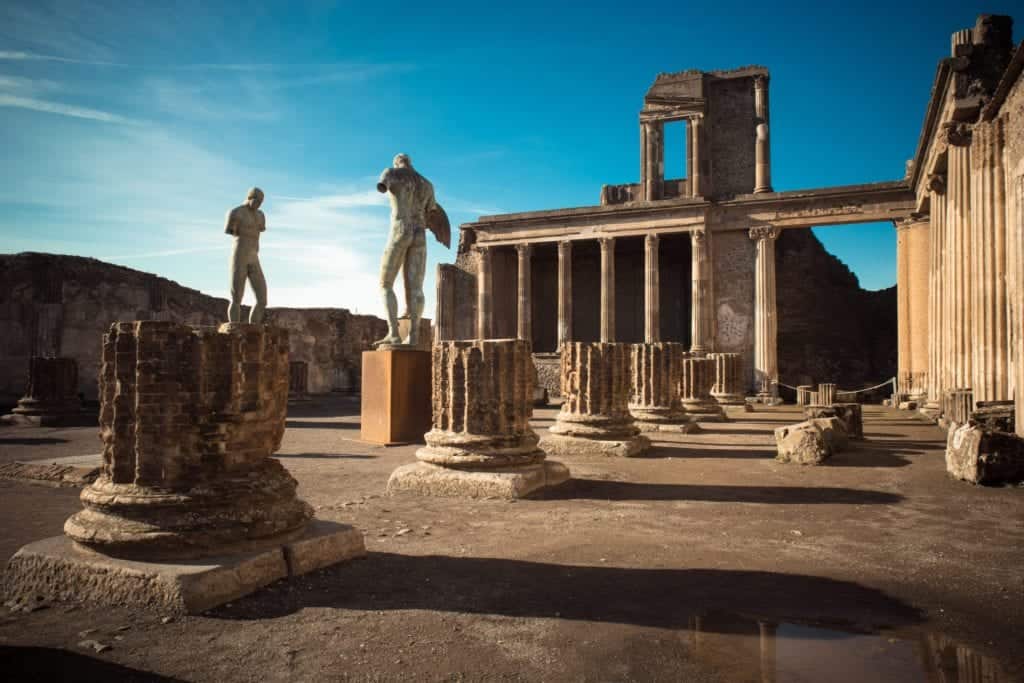 Pompeii is a huge archaeological site near Naples in Italy, famed after the volcano Mount Vesuvius erupted and covered the ancient Roman city of Pompeii in ash, instantly killing everyone, yet perfectly preserving their bodies.  Despite being discovered in 1748, Pompeii is still being excavated – it's pretty vast.  Nearby you can also climb Mount Vesuvius – it's an easy 15 min walk to the crater from the car park.  If you are staying for a few days consider staying on one of the islands like Ischia (near Capri but less crowded), or even better visit on a cruise holiday – you can visit Pompeii on this cruise.
Dubai, UAE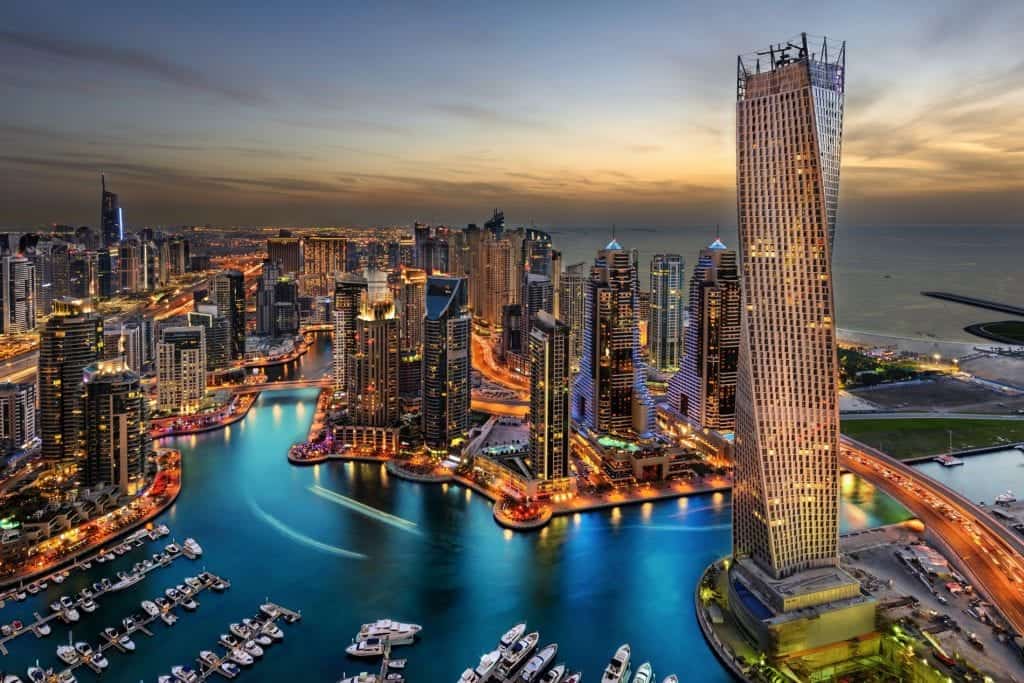 Dubai is a wonderland for both adults and children with endless activities, superb (man made) beaches and the world's biggest everything!  Get incredible views from the top of the Burj Khalifa – the world's tallest building, sleep under the stars on a desert safari or eat your way through some of the best restaurants in the world.  Find out more about holidays to Dubai.
You can follow Laura on Twitter
Mark and Marie from Neon Bubble, a cruise and travel photography blog,  have Petra at the top of their list this year….
Petra, Jordan
Who doesn't want to visit Petra!  This ancient wonder is out of this world and rightly named 'one of the 7 New Wonders of the World' – despite it being built as far back as 5th Century BC! Explore tombs and temples carved into rock faces, narrow canyons and sandstone cliffs. Jordan is an incredible country so while you are there don't miss out on a trip to the Dead Sea where you can cover yourself in mineral rich mud (it's supposed to make you younger and heal ailments). The Dead Sea is so salty nothing can live in it and you will float!  The Wadi Rum Desert is also well worth a visit as is snorkelling and diving in Aqaba's Marine Park.
You can follow Mark and Marie on Twitter.
Full time traveller Naick Berden recommends Mexico City (and we can vouch for that!)
Mexico City, Mexico
"Mexico City, hands down. 22 million people and so much culture, food and awesomeness."  Naick's video on Mexico City is below.
Mexico City is huge and our favourite bit was Mexican Wrestling – it's less of a sport and more geared towards entertainment; the costumes, the story lines, the drama – amazing!  Other places to visit include Xochimilco which is a Mexican version of Venice but so much better – expect impressive, very colourful open canal boats filled with people eating, drinking and watching the world go by while leisurely cruising down canals. You can also visit the haunted Island of Dolls (but make sure you leave plenty of time for this as it's off the beaten track).
Travel Blogger Nagy Ágota Gabriella who writes Feeling Travelous says "Definitely Bali"…
Bali, Indonesia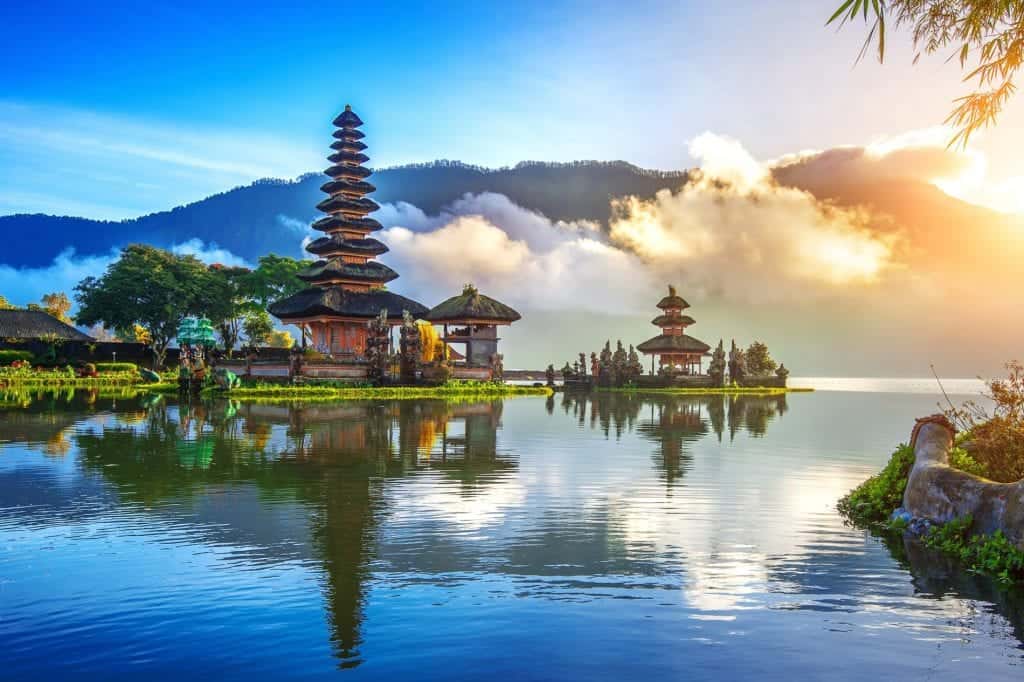 Bali is a large island with plenty to see and do from beaches and rice paddies to temples and jungle.  The big waves make it a popular spot for surfers or anyone that wants to learn to surf (it's tiring and difficult – but fun!)  For those that prefer a more laid-back holiday, head over to the quaint town of Ubud where you can walk in Monkey Forest; there are LOTS of monkeys – if you have food, the monkeys will find it and take it off you, don't say we didn't warn you! Ubud also has an art market and is a great place for a chilled lunch in beautiful surroundings.
Where Would You Love To Holiday This Year?
The white sand beaches of the Caribbean?  Destination hopping on a cruise?  A city break to New York?  Wherever you are heading to SN Travel can find and book your perfect trip – at the perfect price! Let us take care of everything. Book today and pay in instalments.