With some 7000 islands, The Caribbean beckons beach-lovers, partygoers and adventurists alike – all amidst a lively fusion of glistening waters, white sands and alluring forests and peaks. On holiday, some seek getaway in the serious sense of the word – with cocktail in hand, sand between the toes – while some want to get their blood pumping, and others are looking for a balance of the two.  We've compiled a list of outdoor activities you can experience on your Caribbean holiday that tip both ends of the scale – from the stunning island of St Lucia, to the 'Spice Isle' Grenada and the mountainous Montserrat. Choose your own adventure below…
St Lucia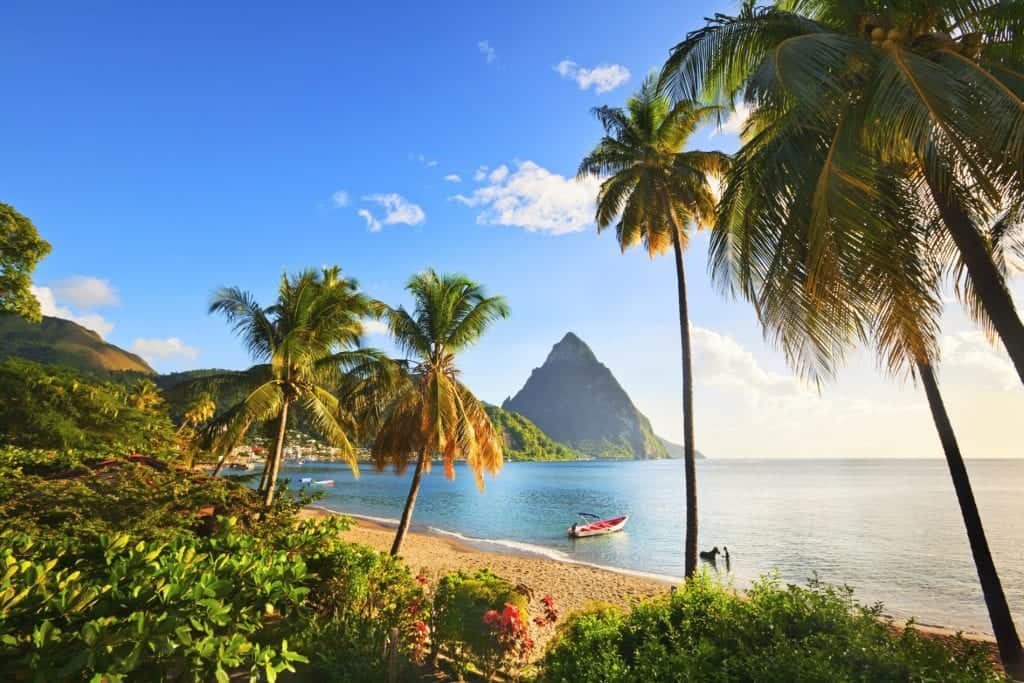 Calling all hikers and climbers – this one's for you. There are many ways to explore this lush expanse of St Lucia, but the best vantage point is definitely from the top of Gros Piton (one of two towering peaks).  You're looking at a day adventure here – 5-6 hours return, including some steep inclines – but this experience is accessible to most. Some of the local village people also double as guides (and know it like the back of their hand). Plus, the views are plentiful and diverse (and just plain stunning).
Things to consider:
Book a tour – experts know the area well and can ensure you see the best sights and have a safe and enjoyable experience
Good footwear, hydration and snacks are key
If you're booking ahead, ensure the weather looks promising that day!
Or, perhaps you'd like to gaze upon the glory of the pitons from a different (and less physically-exerting) standpoint?
A catamaran cruise might be more to your liking. Sail the day away, with a spot of snorkelling and lazy lunch as you pass by the twin peaks. Depending on your tour guides, you could include a trip through The world's only "drive-in" volcano, Sulphur Springs.
Isla Mujeres, Mexico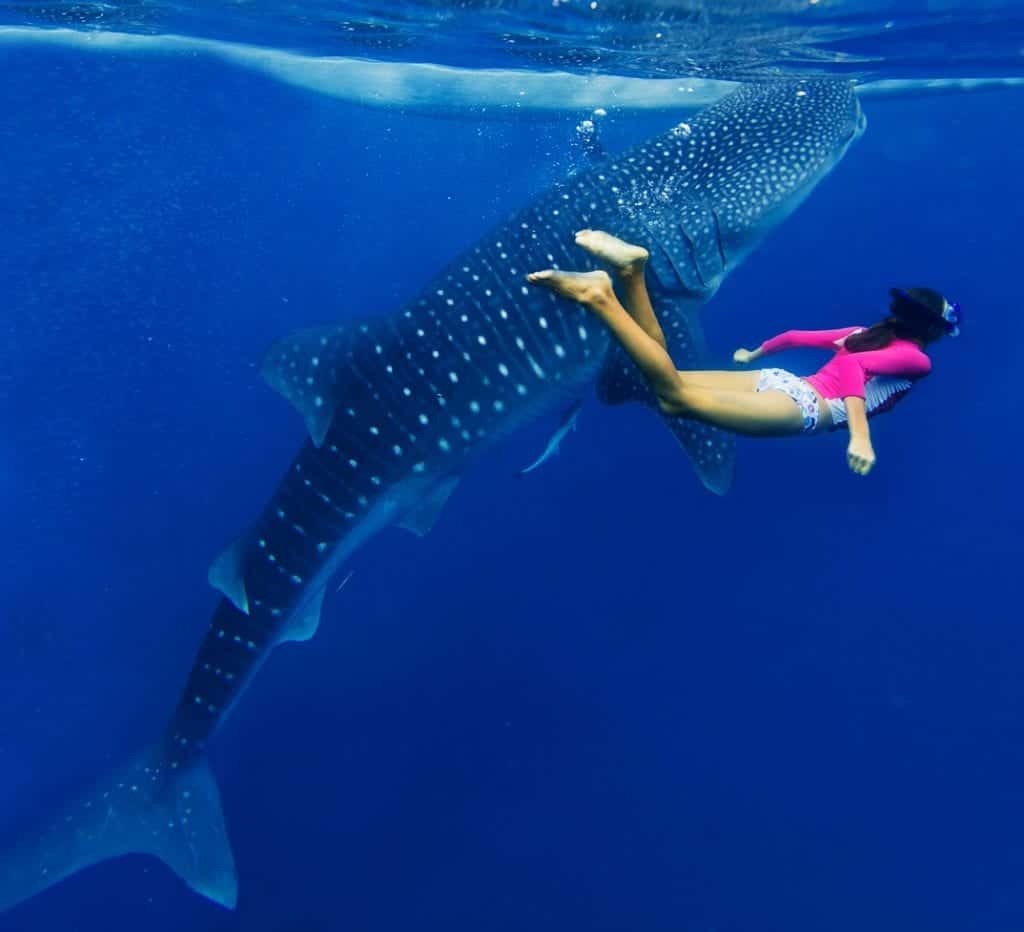 You can visit Isla Mujeres while on a holiday in Cancun, or you could stay here the whole time (but keep in mind it's a small island so you might want to do up to a week here and a week somewhere else). This perfect little island is not far from Cancun and is easily accessible.  With picture-perfect white sandy beaches and some of the best snorkelling on the Caribbean. Not only can you swim with whale sharks (June to August) there is also an underwater sculpture park.  On land you can hire a golf buggy to get around, which adds to the experience; pack a picnic (and some bubbles) for an afternoon on what is likely to feel like your very own private beach.  The town centre has loads of beautiful restaurants so when you are ready for a bite to eat you will be spoilt for choice, there are lots of shopping opportunities too.  If you feel like a day out you can go on a sailing trip or a party boat trip.
Things to consider:
Pack the underwater camera or go-pro!
Think about what time of year you want to visit
Montserrat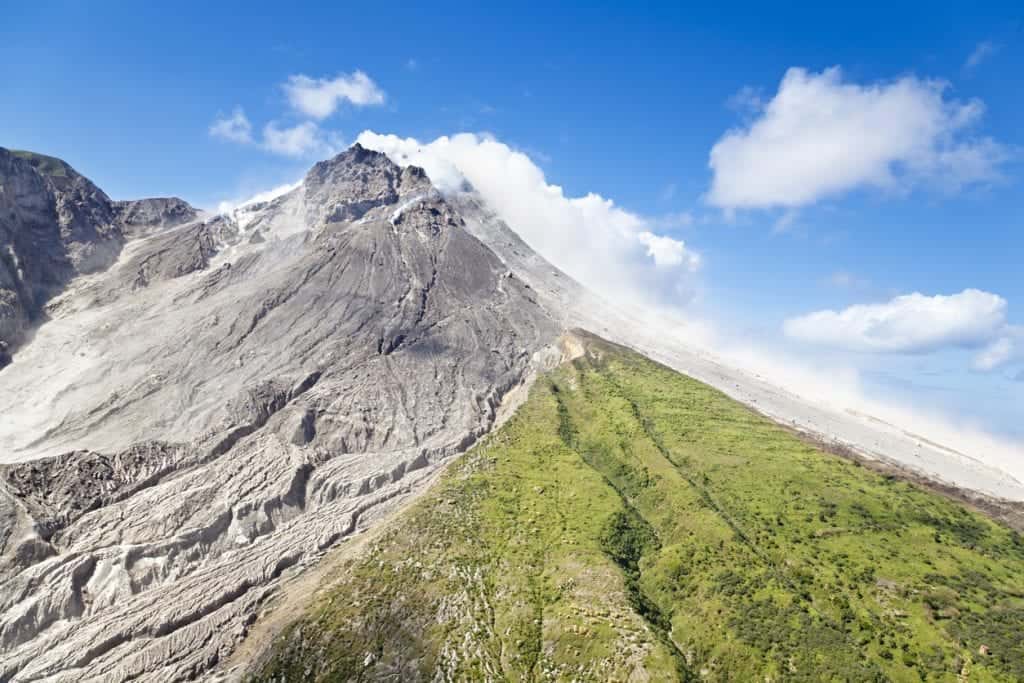 For a change of tack, head north to Montserrat– abundant in green goodness and contrasting black-sand beaches. Dubbed the Emerald Isle of the Caribbean, Montserrat is one of the least visited islands in the region (largely due to the eruption of the Soufriere Hills Volcano decades ago, which rendered two-thirds of it once uninhabitable).  But its history is part of what makes it a unique visit. So, be sure not to dismiss this lush land, which, for the nature-lovers out there, is teeming with animal and tree species – a hiker or birdwatcher's dream. There are nine marked trails, from moderate to the more challenging. You could choose to meander here alone safely, but following a guide has many benefits.  You can visit Montserrat oin a day trip from Antigua (there is a ferry or a flight).  A holiday in Antigua will give you many more options for hotels to stay in and for things to keep you entertained.  Find out more about Antigua holidays.
Things to consider:
You will probably need a guide in order to get the best out of a visit to Montserrat
If you are on a day trip from Antigua make sure you plan your day well so you get to see everything
Consider taking a helicopter from Antigua – its expensive but those ariel views are great!
Whatever your outdoor fancy, the many islands of the Caribbean are calling, ready to invigorate you in a dizzying rush of postcard peaks and views, or help you unwind in sandy, seductive paradise.
Thinking about a Caribbean holiday? 
We are Caribbean holiday specialists and have been booking Caribbean holidays for our customers for 45 years!  We can arrange every aspect of your trip.  Book today and pay the balance in instalments!