Well, it looks like the British summer is over – but you can still get your dose of sun over the winter with our top picks for affordable winter sun holidays.  Whether you are after a relaxing beach break, a sun holiday with a vibrant nightlife or an adventure holiday destination, we have you covered!  There are our top picks for affordable winter sun holidays…
Barbados, Caribbean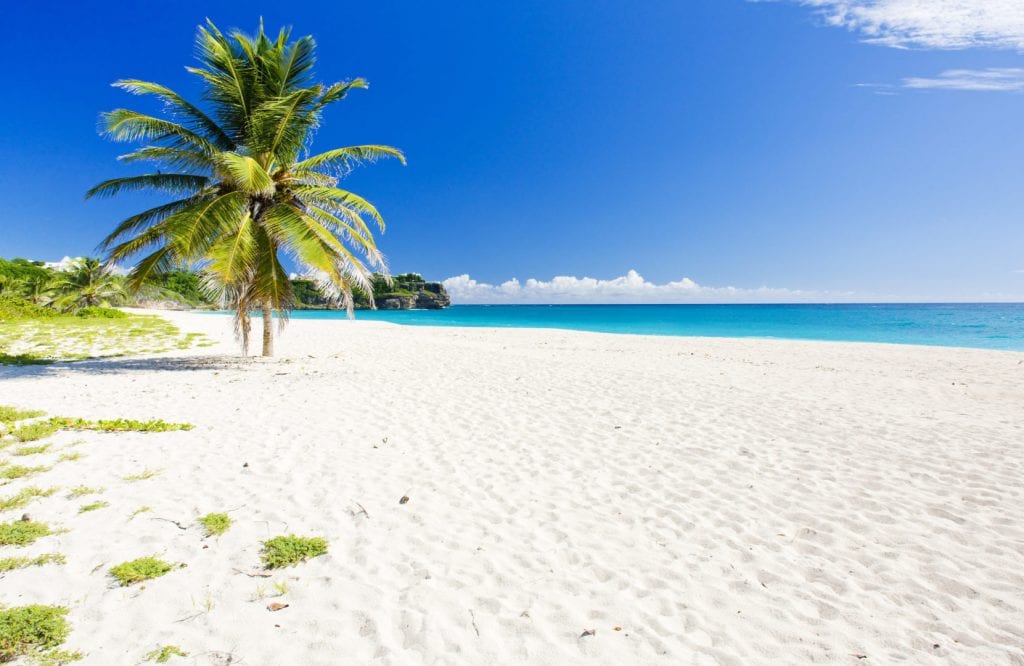 For a proper relaxing holiday head to Barbados – it sounds expensive but actually you would be surprised!  Laze on superb beaches lined with palm trees enjoying a rum cocktail, take a dip to cool down from the hot sun and take a moment to think of all your friends back in the UK suffering the cold winter.  Carlisle Bay and Paynes Bay Beach are two of many great snorkeling spots – you might even see a turtle!
We'd recommend finding some rum while you're here – given you're in the undisputed birthplace of rum (Barbados is the originator of sugar cane cultivation in the Caribbean). You can also explore this history further – go with a private guide through the last working sugar mill in the area, or take a hike around it. Or for something truly enchanting, explore Harrison's caves. Take a tour through this maze of tunnels, caverns and natural stalactites and stalagmites, which make for a stunning spectacle dotted with natural pools and waterfalls.  If you want nightlife, no problem – Barbados is vibrant with great restaurants, bars and parties.
Who is it for: Beach lovers, those who want to relax, party lovers and history buffs.  There aren't many people who won't like Barbados, put it that way!
When to go:  December to April is the best time to go but if you go in May or June you can find really good deals (officially its start of the hurricane season but they don't really hit till September).  If you do go in May or June then it will be quieter.  Expect temperatures of around 28 degrees – the temperature rarely drops below 24 degrees.
How is it affordable?
You can often get cheap flights and accommodation to Barbados – we frequently offer Barbados holiday deals from around £700 for 7 nights – if you stay for longer you can save even more.  Spending money while you are there can also go far with great local meals and rum just a fraction of the price of the UK.
Las Vegas, USA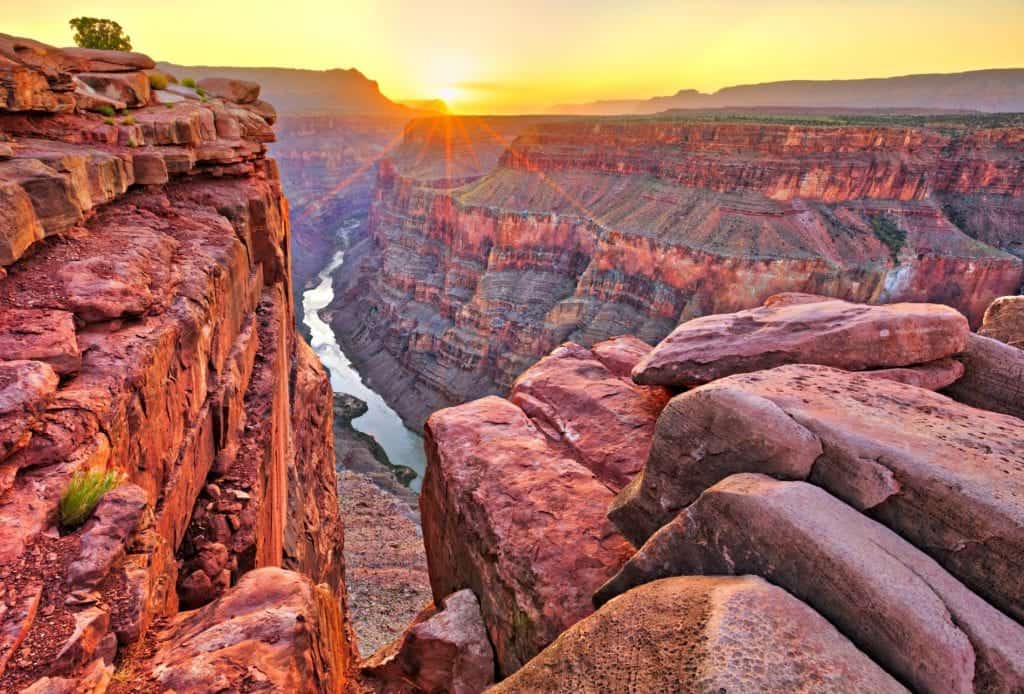 For a different take on vibrant nightlife and entertainment, head to Las Vegas – there is much more to it than parties and gambling! Enjoy epic desert sunsets from your roof top pool, zip lining across canyons superman style at 60mph and thrill rides off the top of super tall buildings.  Explorers won't be disappointed either as you can see the Grand Canyon (either by coach, hot air balloon or helicopter) and kayak the Colorado River to see the Emerald Caves.
No trip to Vegas is complete without seeing a show; see The Beatles, The King, Penn and Teller or Cirque du Soleil – you will certainly be spoilt for choice! If you are after parties you can try a pool party, roof top party or hit one of the many clubs.
Who is it for: This is a great alternative to a city break, there isn't a beach so it's not for everyone.  If you love excitement, activities or partying then a Las Vegas holiday is right up your street.
When to go: It will be warm from September through till November and March till May where the temperature will be mid-20's to high-30's.
How is it affordable?
We have a flight sale on now so you can get a flight from £313 and a decent hotel with pool from £35 per night – if you are sharing a room that's just £17.50 each!  With hotel rates so low you can free up more spending money for enjoying yourself.  There are also loads of buffets so eating is cheap, as its all you can eat you can get away with stuffing your face twice a day instead of having three meals.
Cancun Mexico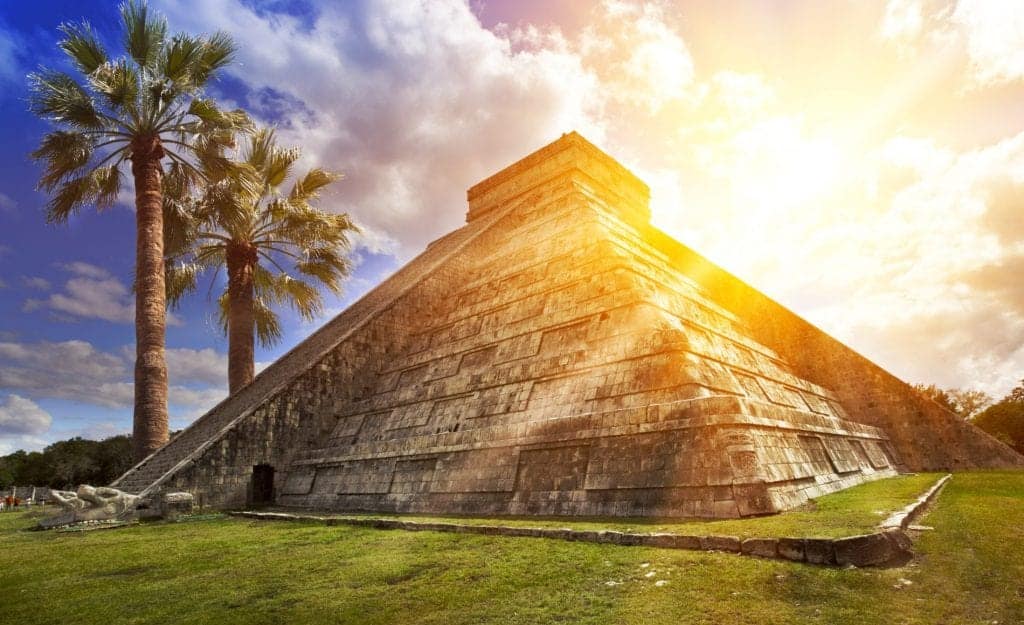 Known for its stunning beaches and party life, an all inclusive Cancun holiday in gives you paradise on a budget. Most of the hotels in the 'hotel zone' are huge, impressive and offer great all inclusive deals.  The hotels in this area are all along a gorgeous long stretch of beach and the sea is the most beautiful bright turquoise. Your hotel is likely to provide entertainment day and night and many of the hotels have beach parties so you barely need to go anywhere!  If you do want to venture out there are loads of theme parks, watersports and shopping malls. Just two hours drive from Cancun, you'll find one of the Seven Wonders of the World – Chichen Itza, an incredible display of the Mayan civilization made up of a series of stone buildings. Visit early morning to avoid the crowds (and blazing hot sun) or after dark as the light show on the temple is out of this world!
Who is it for: This action packed destination is perfect for beach lovers, party goers and anyone that likes to entertainment.  It's best for people that like all inclusive holidays in big hotel resorts.
When to go: The best time to holiday in Cancun is from December to April where you can expect a temperature of 25 – 30 degrees.
How is it affordable?
For 7 nights in Cancun in a luxury hotel with a huge entrainment program, return flights, all meals, snacks and as much alcohol as you can drink you are looking at paying around £900+.  As pretty much everything is included you don't need much spending money.  To make it more affordable go for 10 days or 2 weeks.  You can also book now and pay the balance in instalments. See our lowest price Cancun holiday deal.
Langkawi, Malaysia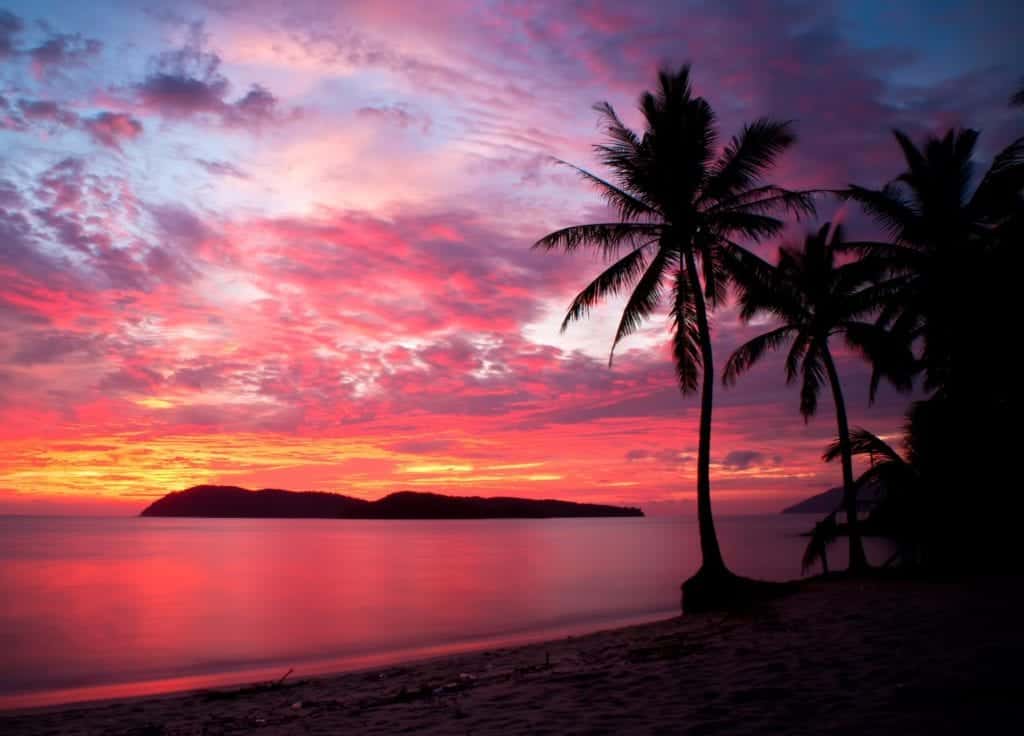 Compared to the other destinations we have covered, Langkawi is more of a low key winter sun holiday. Expect beautiful endless beaches, lots of nature and fairly quiet evenings.  The people are some of the friendliest, happiest, people you will ever meet and the food is absolutely superb.  Take a trip up to the sky bridge which has a glass floor (it's petrifying but the views are absolutely stunning), take a ride on the cable car or head to Marine Park of Pulau Payar for the best snorkeling that you have ever seen with hundreds of colourful fish and 6 foot reef sharks (its ok they don't eat people!). Expect to see lots of naughty monkeys, take a boat trip to the mangroves to see lots of animals including monitor lizards and visit waterfalls.  By night there are loads of amazing places to eat, a few places to have a quiet drink and lot of places you can shop – and there are some great deals to be had! Don't miss a massage – whether foot massage or full body, they are inexpensive and really good!
Who is it for:  Anyone looking for a relaxed holiday, beach lovers, nature lovers and anyone that likes adventure.  If you like to party on holiday this is not the destination for you.
When to go: The best time to go on a holiday to Langkawi is November to April as it's dry and has great weather.  Expect temperatures of around 29 degrees.
How is it affordable?
Spending money is where you make the biggest saving – you can get a superb meal at a local eatery for less than £2, the sights are also really cheap. You can easily get by on £30 a day – much less if you actually tried.
Looking for a winter sun holiday?
Let us do all the searching for you… simply tell us what type of holiday you want and we will find something perfect for you.  We can arrange every aspect of your trip including airport lounge passes, transfers and even car hire while you are there.