Whether you are someone who likes to chase the sun around the world, embrace a city break, party all night long or marvel at the wonders of nature, there is something for everyone. You just need to pick the right month for you.  Our month by month holiday destination guide gives you an outline of when to go, for what and when for every month of the year…
Where to holiday in January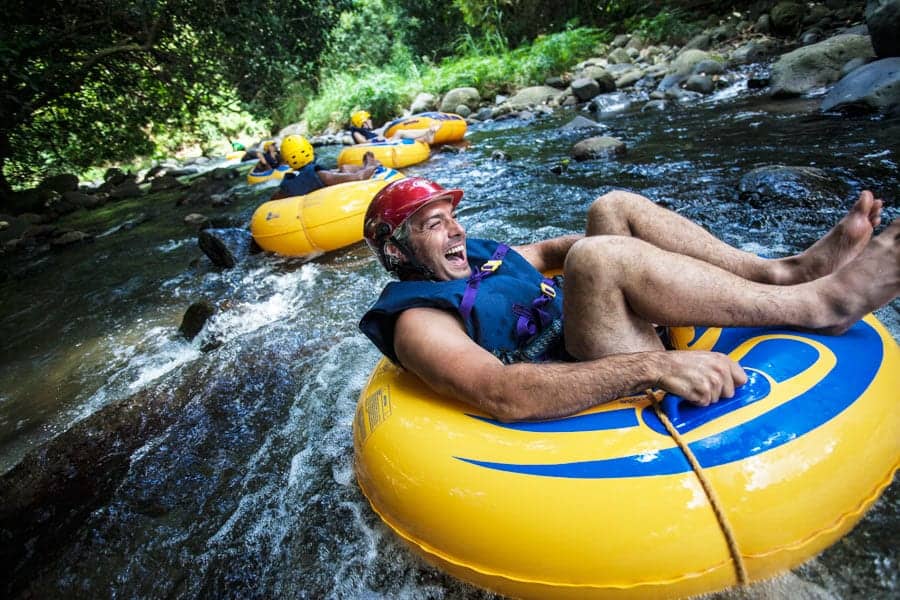 Grenada – River tubing, secluded Caribbean beaches, waterfalls and plenty of nature.  A holiday in Grenada has lots to offer and even has an underwater sculpture park!  Sit back, unwind and enjoy the sunset with a cocktail in hand.
Isla Holbox, Mexico – The ultimate paradise destination. Find yourself surrounded by flamingos, beautiful sunshine and wonderful beaches. This is the perfect location for those who simply want to forget about life back home and escape to the sun. Find a hammock and stare at the cloudless, empty skies. You can visit Isla Holbox while on a holiday in Cancun too.
Chamonix, Switzerland – This perfect, winter-wonderland ski resort is a place of luxury. Spectacular resorts are met with mesmerising mountain ranges and plenty of snow. Spend the day on the slope and then head inside for delicious food and wine.
Where to holiday in February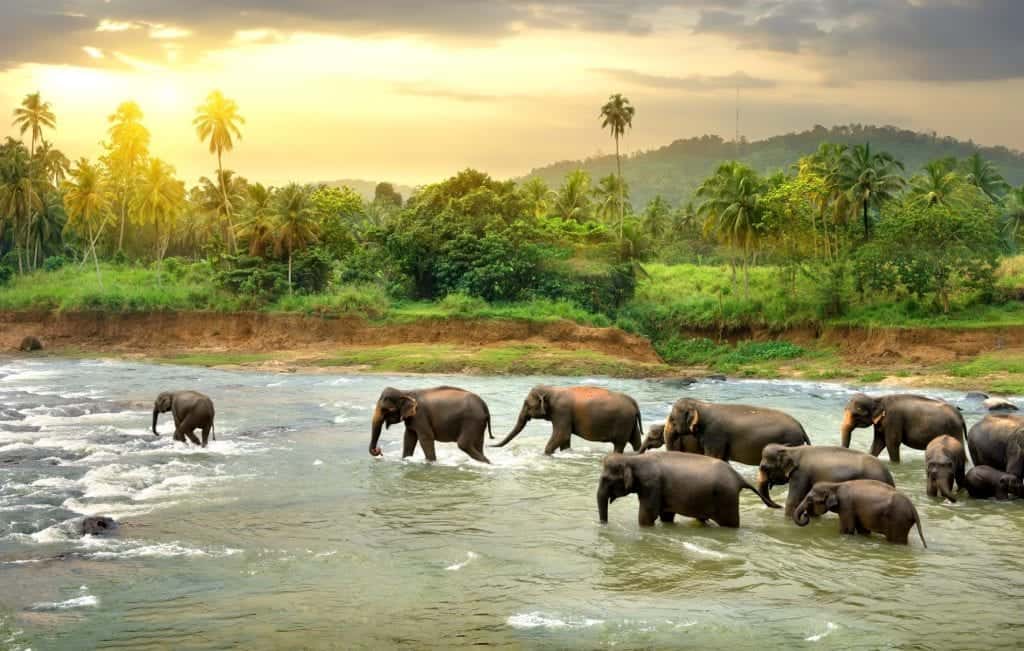 Sri Lanka –With huge waves, uncrowded beaches and plenty of national parks it's a great place for an adventure. From beaches and waterfalls, to caves and temples; Sri Lanka is a great destination for a relaxed holiday or for anyone that loves nature.
Brazil, Rio De Janeiro – Take in the buzzing beaches along with some wonderful winter sunshine. The nightlife is what makes this place so mesmerising, embrace the energy and take in the colourful, magical and spectacular Rio Carnival.  Don't miss a ride on the cable car up to Sugarloaf Mountain to Christ the Redeemer statue – you can climb the stair up to the top of the statue for epic views.
Finland  – This time of year, Finland is draped in snow but with national parks and an abundance of wildlife, it is the almost the playground of the Arctic. Let your adventurous side break free with dog sledding or snowmobiling, but be sure to sit back and take in the wonders of the Northern Lights.
Where to holiday in March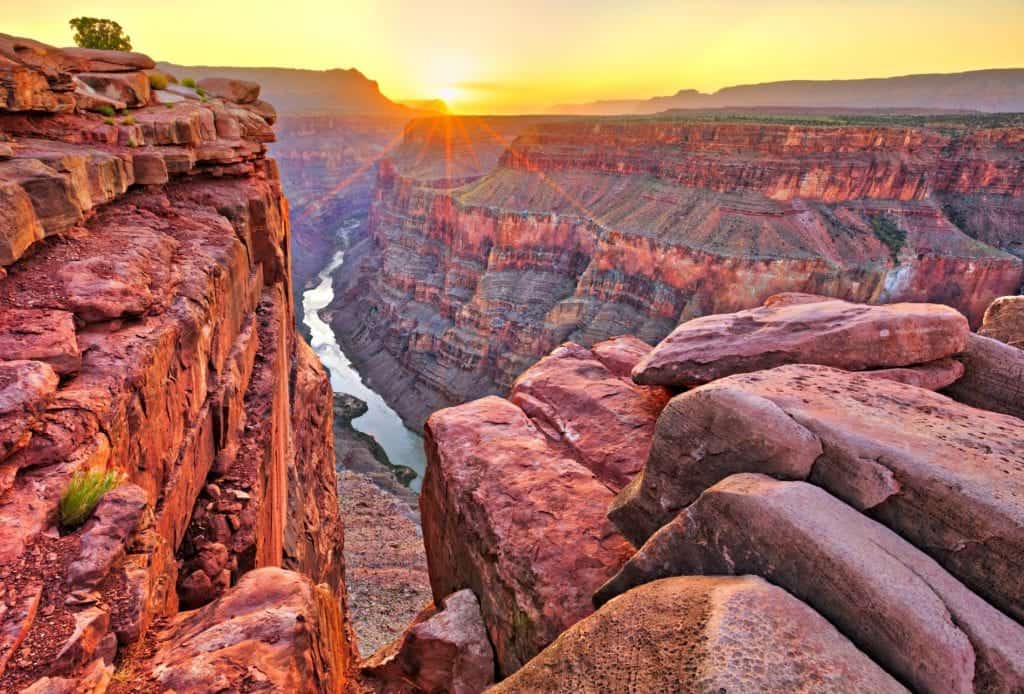 Las Vegas, USA – Known for its gambling, magic shows and the Grand Canyon, Vegas has SO MUCH to do!  Kayak to Emerald Cave on the Colorado River, give yourself a freight on one of the theme park rides at the top of a tall building and dance away all your troubles at a pool party.
Antigua – April is the end of season so the crowds are disappearing, you might have the pool to yourself – and you get massive discounts on hotels in Antigua. Enjoy 365 beaches, incredible snorkelling and treat yourself to a helicopter ride over the very active Monserrat Volcano. Read more about what to expect on a holiday to Antigua.
Dubai, UAE – Leave the gloomy skies behind and throw yourself into life in sun-kissed Dubai. There are more world wonders and theme parks than you will have time to visit, great beaches, sandboard surfing and overnight desert safaris.
Where to holiday in April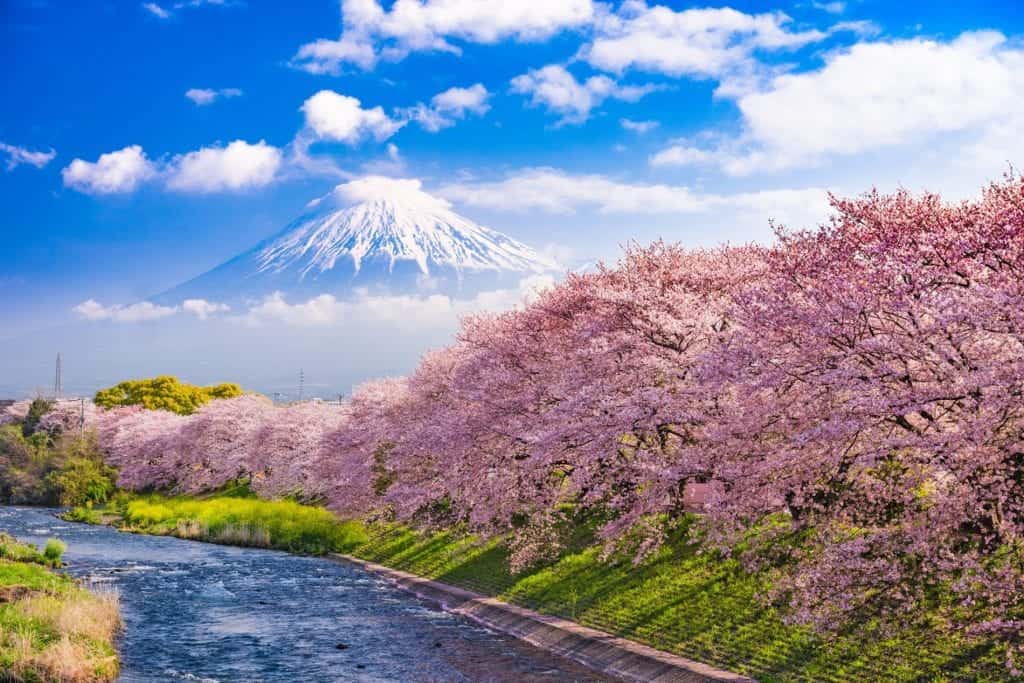 Tokyo, Japan – During April, you can head to Sumida Park and view the cherry blossoms with their mesmerising colours. Why not head into the centre and head up the Sky Tower for spectacular views over the city and when you are done, try a spot of Karaoke. The weather is cooler in April, which makes it easier to take in all that Tokyo has to offer.
Marrakech, Morocco – Morocco is the perfect place to relax and experience a mixture of desert life and the busy streets of this wonderful city. As the low spring sunshine sets, take a camel ride or take a day trip to the Atlas Mountains, where you will be met with spectacular scenery. Ancient streets, food stalls and friendly people make this the perfect place to visit.
Barcelona, Spain – A city of real culture and wonders from the Sagrada Familia to Las Ramblas. Located close to the glistening Mediterranean, spend a day on the golden beaches or immerse yourself in this wonderful city. Take a trip to the Montjuic and marvel at the amazing magic fountain and its light show.
Where to holiday in May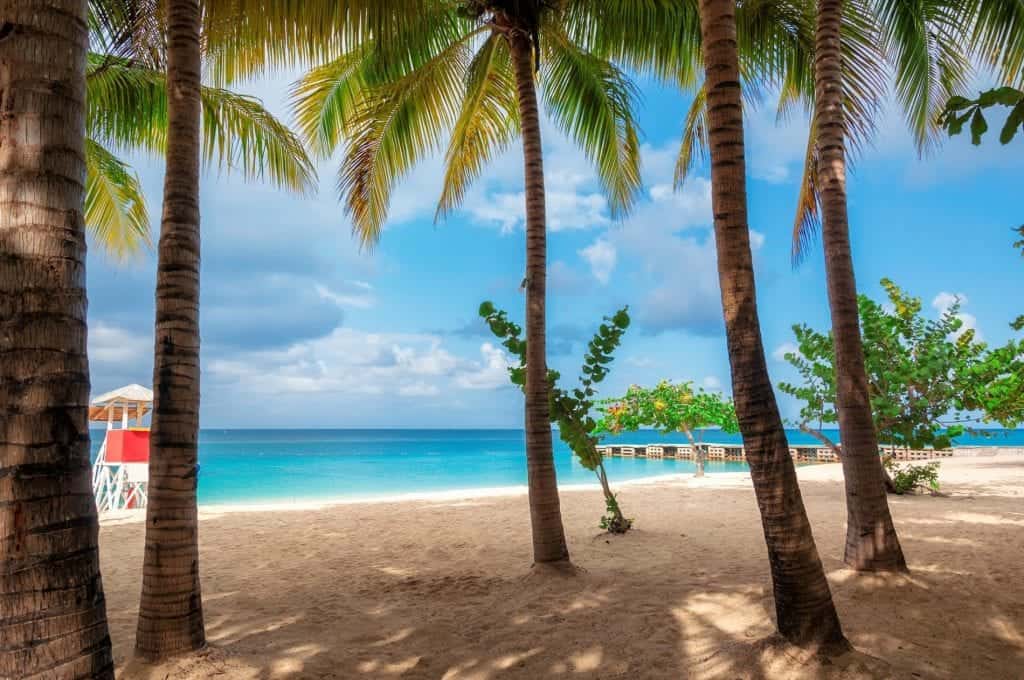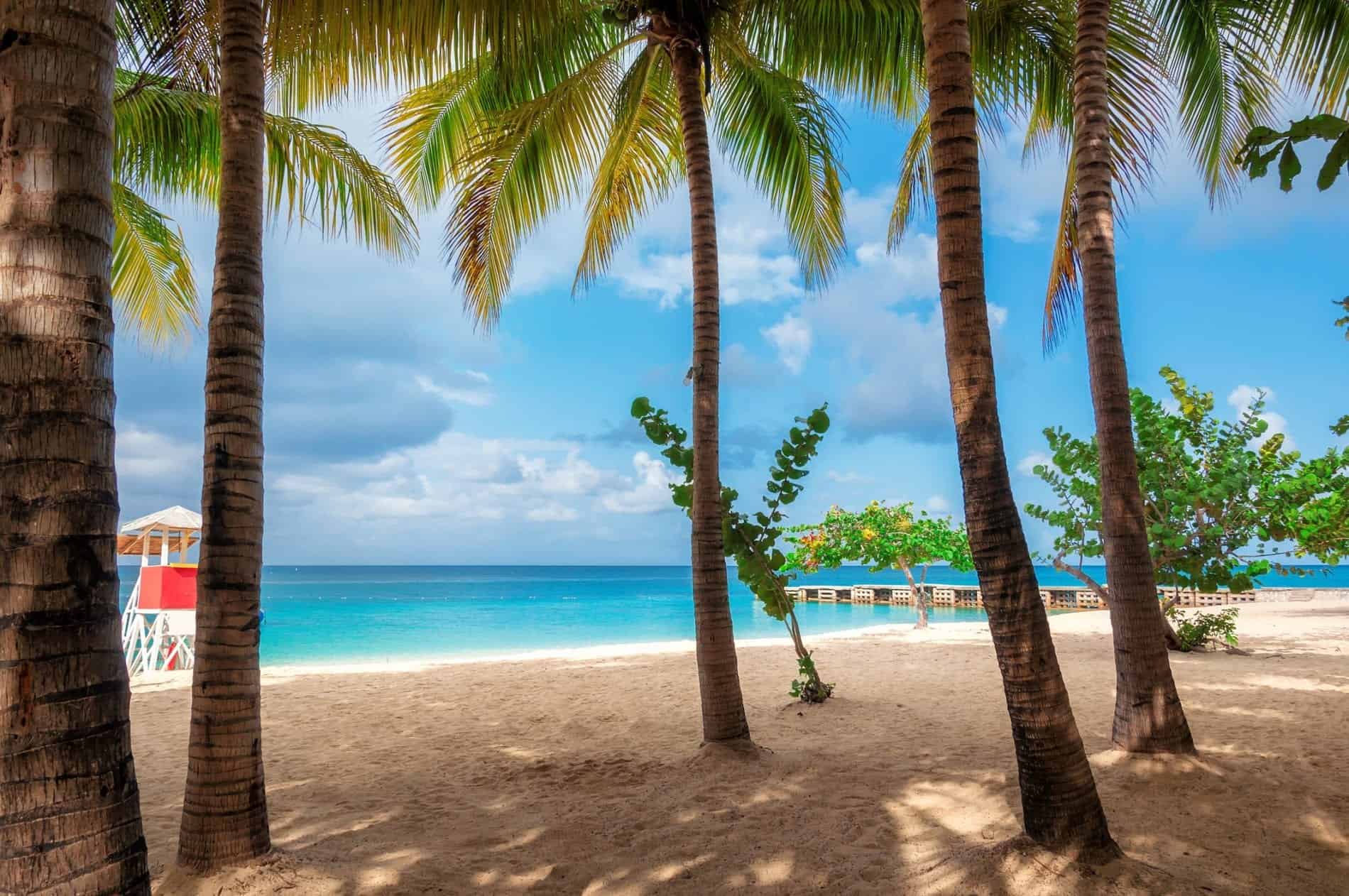 Montego Bay, Jamaica – Stunning beaches, out of this world food, awesome rum and thriving nightlife. From Montego Bay you can see Dunns River Waterfall, go on a tranquil river rafting trip, ride a bobsleigh and zip line over lush rainforest.  What more could you need?!  Read more about Jamaica holidays.
Slovenia – See the picturesque Lake Bled on a boat trip and do some wine tasting, hike through stunning national parks and get involved in adventure activities river tubing, canyoning, and abseiling down waterfalls. You can also go bear spotting!
Madeira, Portugal – this lush green island with dramatic mountains is a food and wine lovers dream.  With an interesting history, sofa tobogganing down steep hills and some incredible hikes, this little island is a perfect escape. There is also a waterpark. For great beaches head to the nearby island of Porto Santo.
Where to holiday in June
St Lucia – With stunning landscapes, tropical rainforests, picture-perfect beaches and a drive-through volcano, need we say more? Enjoy snorkelling, waterfalls, hiking and even mud baths on this gorgeous Caribbean island. Plus June is the start of the shoulder season which means massive hotel discounts and no crowds! Find out more about holidays to St Lucia.
Greek Islands – June is the perfect time to visit to avoid the crowds, get superb weather and to secure a low-cost holiday deal. With gorgeous beaches, mouth-watering cuisine and plenty of ancient history to discover you won't be disappointed… did we mention the nightlife?
Zanzibar – otherwise known as absolute paradise! The beaches will take your breath away, the weather is perfect and all your stresses will melt away! You can add some excitement to your trip by including a safari adventure to the Serengeti to see the great migration!
Where to holiday in July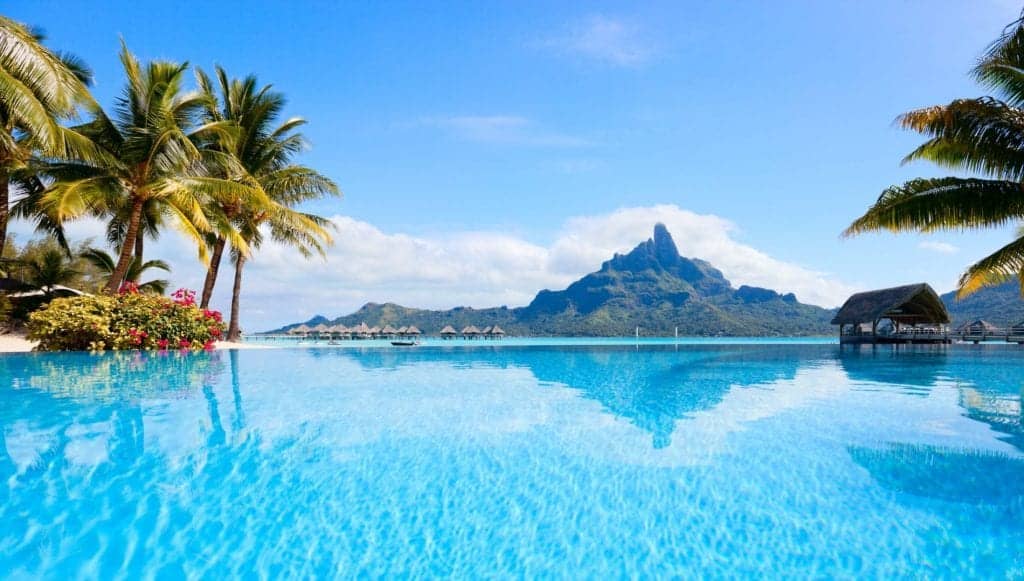 Bora Bora – The ultimate bucket list destination for many and with a lush mountainous backdrop, bright blue sea and heavily beaches it's very easy to see why.  No Bora Bora stay is complete without staying in an overwater bungalow!
Denali National Park, Alaska – The long-days and the beauty of nature is perfect for those who love the great outdoors. This is an adventurer's paradise perfect for hikers, mountaineering and there are glaciers too.  Follow the many rivers and let time tick away with keeping your eyes peeled for wildlife including grizzly bears, moose and caribou.
Galapagos Islands, Ecuador – See giant tortoise, flamingos and plenty of inquisitive sea lions casually roaming. The Galapagos Islands offers the perfect choice for nature lovers and beach lovers. Sweeping, white sandy beaches and palm trees take you away to paradise.
Where to holiday in August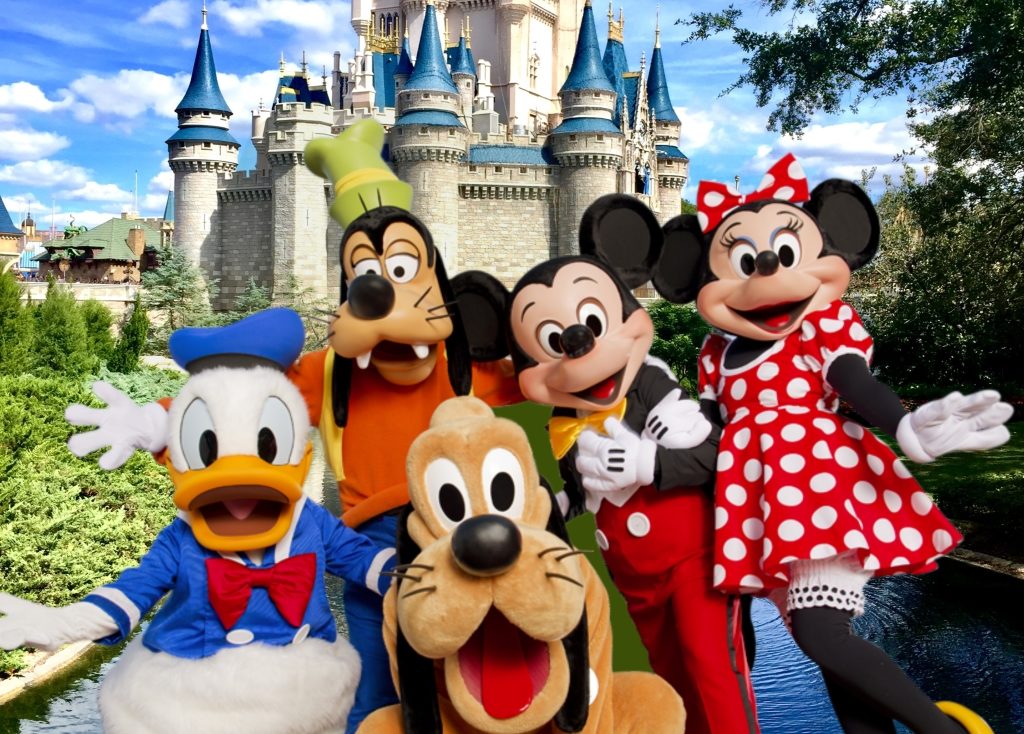 Orlando, USA –this is the perfect family holiday destination (and the kids will love you FOREVER!)  Disney World, The Wizarding World of Harry Potter and Universal Studios to name a few.  Less than an hour away is a gorgeous beach in case you need some chill time after all that excitement.
Vancouver, Canada – The sprawling mountain ranges and the Pacific Ocean are out of this world. The charm of this city is alluring yet there is enough to keep everyone hooked. If you are feeling adventurous, take a walk over the Capilano suspension bridge!  Whale watching is also a must.
Menorca, Spain – Menorca offers the ideal holiday for those who want stunning coastline, hot sun with a bit of a breeze, coves and traditional Spanish cuisine. It is affordable and perfect for families that love the beach, the sea and exploring. Spend the day at one of the many waterparks and then round off the day at one of the many local restaurants serving mouth-watering local cuisine.
Where to holiday in September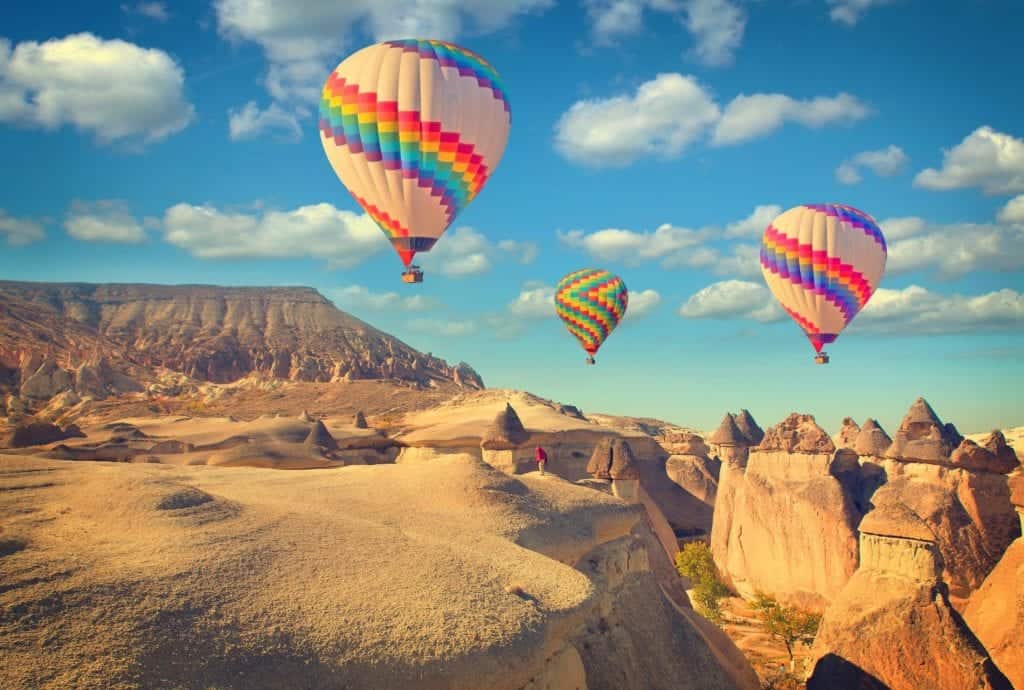 Cappadocia, Turkey – Take a hot air balloon ride to get captivating views of the surreal landscapes with lava cones as far as the eye can see.  Explore the bizarre rock formation Uchisar castle, eat the yummiest Turkish food and save in a cave hotel.  Many of the hotels have thermal pools too!
Ibiza, Spain – If partying and nightlife is your thing, then say goodbye to the summer in style. If closing parties are not your thing, book a yoga retreat and explore this wonderful island, beautiful beaches and amazing Spanish cuisine.
Corfu, Greece – Corfu has a beautiful coastline which you can enjoy from the many beaches or on a cliff top walk for fantastic views.  Eat mouth-watering good, have a splash-tastic time at the waterpark and get your dose of history by visiting Angelokastro; a hilltop castle with art and impressive views.
Where to holiday in October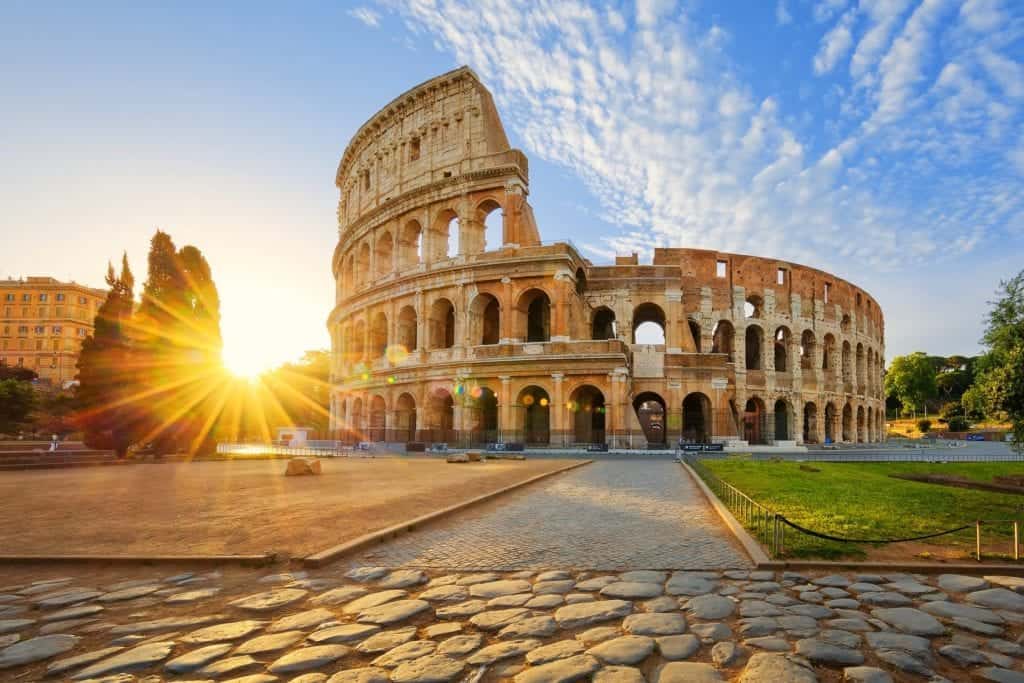 Rome, Italy – Avoid the crowds and the heat, giving you the chance to explore this magnificent city of culture and unbeatable history. Explore traditional, Italian food and ancient Roman history from the Colosseum to the Pantheon.
New York, USA – Take a ferry ride to over to Ellis Island and climb the 354 steps up the Statue of Liberty, take the underground to the fair rides on Coney Island and at night sample culinary delights of some of the top restaurants and then take in a Broadway show.
Lanzarote, Spain – Keep summer going for that little bit longer and embrace the warm sunshine while exploring the volcanic national park.  With lots to do including a visit to the caves, hiking, wine tasting, exploring lava tunnels and watersports.
Where to holiday in November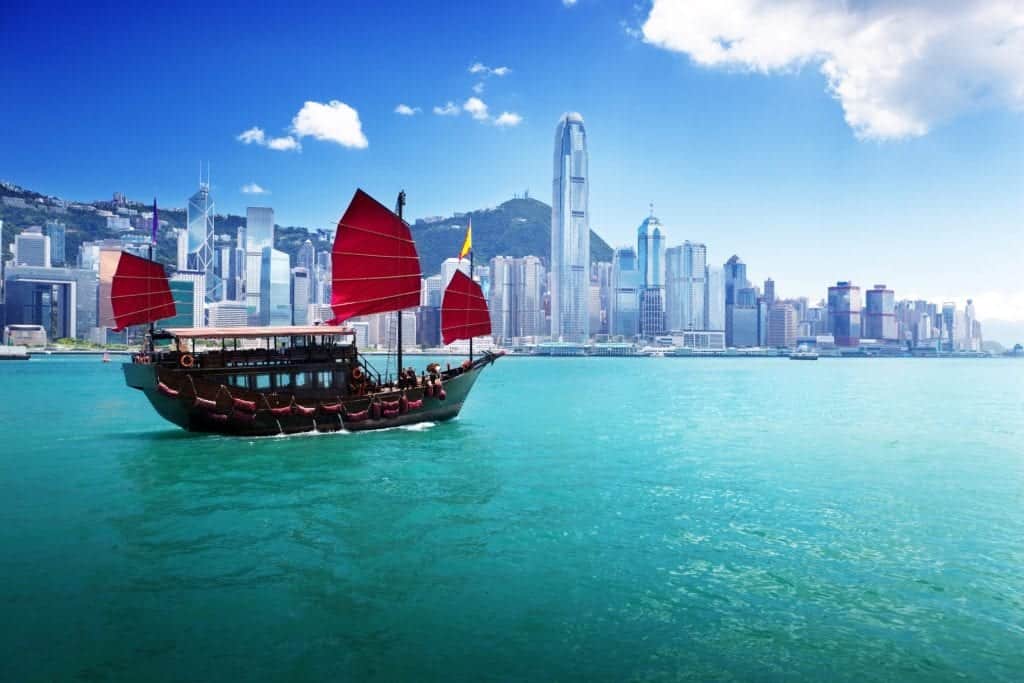 Hong Kong, China  – Paddleboard on one of the neighbouring beaches, hike the mountains or visit the wishing tree and hope your dreams come true.  There are loads of attractions like the giant bronze Buddha, cable car and Disneyland during the day and many bars and clubs to enjoy after the sun goes down.
Koh Phangan, Thailand – Bustling atmosphere, gorgeous beaches and mouth-watering Thai food! By day take a boat trip, snorkel, see waterfalls or go island hopping and by night enjoy full moon parties and a wide variety of bars. Do not go in December as it's heavily overcrowded.
Tofo Beach, Mozambique – Sun lovers will love the treasure trove of beaches in a relatively hidden part of Africa. Friendly locals, sweeping beaches and complete silence make this destination the perfect choice for those who want a romantic break away from the trappings of modern life.
Where to holiday in December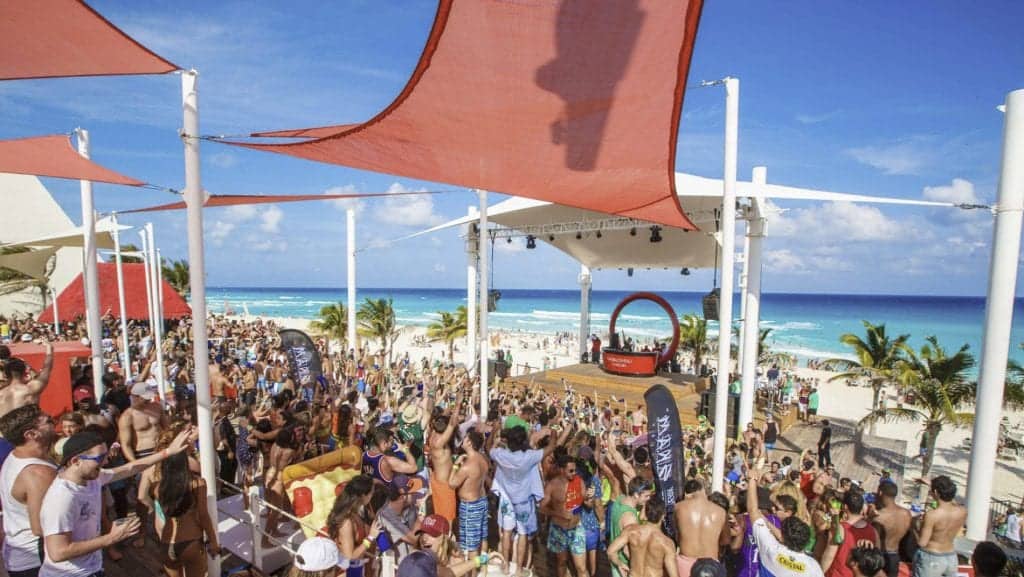 Cancun, Mexico – Nightlife, beach parties, loads of entertainment and all inclusive luxury hotels that sit on a stunning stretch of fine white sand. A Cancun holiday promises bright blue sea and lots of watersports to enjoy, There are also loads of theme parks and nearby islands to visit.
Nuremberg, Germany – The biggest Christmas market in Germany is the best way to kick of the month of December. The scent of mulled wine, music, light displays and Bratwursts are sure to put you in the spirit for the biggest day of the year!
Mauritius – If you want a good beach then you will find it all here. Fresh cuisine based around the wonderful ocean that surrounds this magical island of paradise will not disappoint. Spend the day whale watching or exploring the rugged landscape of the dormant volcano, Trou aux Cerfs. This is a small island that packs a punch but you will always have those glorious beaches waiting for you when you return.
Looking for a great holiday deal?
Let us do all the searching for you… simply tell us what type of holiday you want and we will find something perfect for you.  We can arrange every aspect of your trip including airport lounge passes, transfers and even car hire while you are there.  We have been operating for 45 years so have a wealth of information and we know how to get you the best deal.