While you're on holiday you should be able to relax completely and not have to worry or stress about anything – then you get lost, the taxi overcharges you as you have a suitcase, and your phone has died and you forgot to print off your e-ticket….  Eliminate any potential little dramas so you can have an epic and utterly seamless holiday – these apps are our top must haves when travelling….
Magisto
Use the Magisto app to make beautiful montages of your adventures. You can add sound, still images and moving images plus customise your video with a theme and title. These are easily sharable and they look fantastic – and the app is free (unless you want to download your video to your phone or use it for business – but these features are optional). Here's one we made earlier…
Happy Cow
If you are a vegan or vegetarian this app could be a lifesaver as you can easily find places that you can eat good food.  Restaurants have reviews so you know if they are worth while or not and there are vegetarian and vegan eateries listed worldwide (well, 180 countries which is pretty good!). This app is free.
Duolingo
Don't underestimate how learning even just a few words in the language of the country you are travelling to change your outcome. If you get in a taxi and say "Hi, how are you?" in the drivers language they will think of you less as a tourist so you are more likely to get charged the correct fare. You will also get a warmer welcome from locals and be able to communicate more effectively. Duolingo is a fun language learning app that gamifies learning a language.
Maps.me
This app is brilliant for travelling!  It's a maps app that doesn't need data, simply download a map of the country you are visiting before you travel.  This app can be your sat nav if you are hiring a car, it can ensure you don't get lost while walking and you can put in your route when you get in a taxi to make sure your driver goes the most direct route (rather than driving you round in a circle three times and charging you a fortune for it!)  In addition, you can pin all the destinations you want to visit (and even colour code them), see reviews of restaurants, find places to park and find a toilet or ATM. This app is free.

TripIt
Save all your itineraries, booking confirmations and hotel vouchers in one place so you don't have to shuffle through papers to find what you are looking for.  Simply forward all your confirmation emails to TripIt and download the free app and TripIt will show you your full itinerary – easy!
Revolut or Caxton
Hate bank fees and currency conversion charges when travelling?  These can quickly mount up! Before you travel order a Revolut card or a Caxton currency card and download the app. You can add currency, get a good exchange rates and pretty much no fees.  Each have their plus points so it just depends on how you will be using the card and where you are travelling.  Both cards are free.

Audible
Another great app for passing the time while waiting around at airports or on the plane. You can download audio books and listen to them on the go. As the audio books are downloaded you don't need data to listen to any that you have previously downloaded. There is a huge library to choose from. The app is free, as is your first audio book for 30 days but after that its £7.99 a month (you can cancel anytime).
Uber
This well known app is really handy when travelling as you can order a taxi within a few clicks without having to deal with language barriers!  Uber isn't everywhere – forget it if you are going off the beaten track as you have to be pretty lucky to be covered there but it is great for cities and from airports to your hotel. You can track where your driver is, see their number plate and their reviews. Uber now also does bikes so you can see the sights leisurely and get some exercise at the same time! Payments are made from whatever payment method you chose when you register so you don't need to have any cash.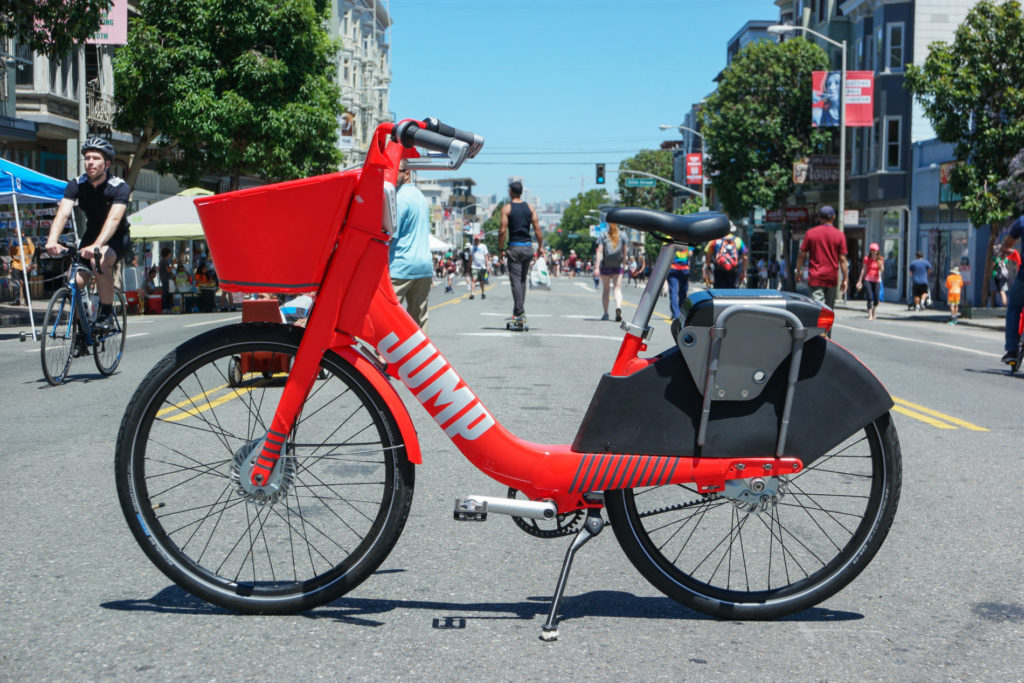 Netflix
After all that sightseeing sometimes you just want to chill!  Make sure you download Netflix so you can watch your favourite series and movies on the go.  You can also download things before you travel so you can keep yourself entertained on the plane when you don't have a Wi-Fi connection. Top tip: If you take a HDMI cable that plugs into your phone or tablet you can watch Netflix on your hotel room TV screen!  Plans start from £5.99 a month (you can cancel anytime and get a 30 free trial).
Whatsapp
Make calls and send messages over Wi-Fi.  Whatsapp is particularly useful abroad if your hotel accommodation has free Wi-Fi as you can talk to family and friends for free and message or call any tour operators you have bookings with. You can also share sounds, video and images. This app is free.
What's your favourite travel app?
Is there a brilliant travel app that we are missing from this list?  Tell us on Facebook and we'll add it!  If you love this post please share as holiday season is fast approaching… if you haven't got a trip planed yet, we can help!