Heading off on a Caribbean cruise? This useful guide will help you to really take advantage of your island stop offs, with handy tips on where to visit to make the most of your time. Filled with so many wonderful islands and places to visit, we've selected the five best Caribbean locations for that perfect day trip when cruising this part of the world.
Antigua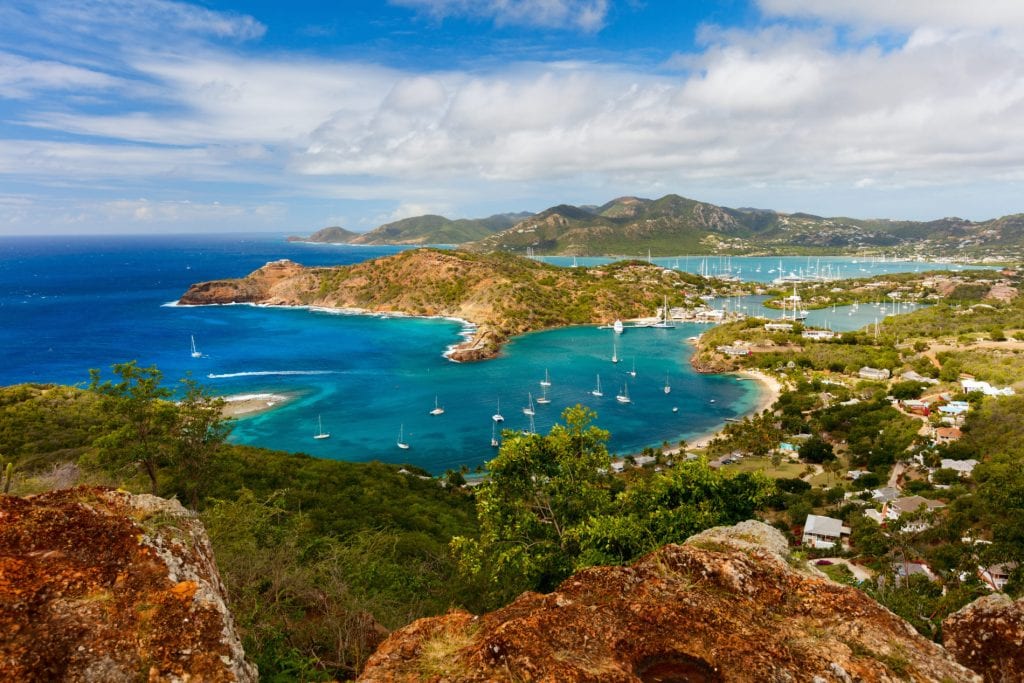 With 365 beaches on offer, Antigua is a beach lover's paradise, there's no denying. However, if you're looking to get a little more out of the island when in port there are some fantastic places to visit. Head south to English Harbour and discover the UNESCO World Heritage Site that is Nelson's Dockyard where you'll find historic forts, the Dockyard Museum and an abundance of shops and restaurants. If you want to capture one of the finest vistas on the island of Antigua, then a trip up to Shirley's Heights is a must. The capital St John's is known as one of the prettiest capitals in the Caribbean with its colourful colonial architecture and beautiful cathedral. It is also a duty-free shopper's paradise with the amazing Heritage Quay just steps from the cruise terminal.
St Kitts & Nevis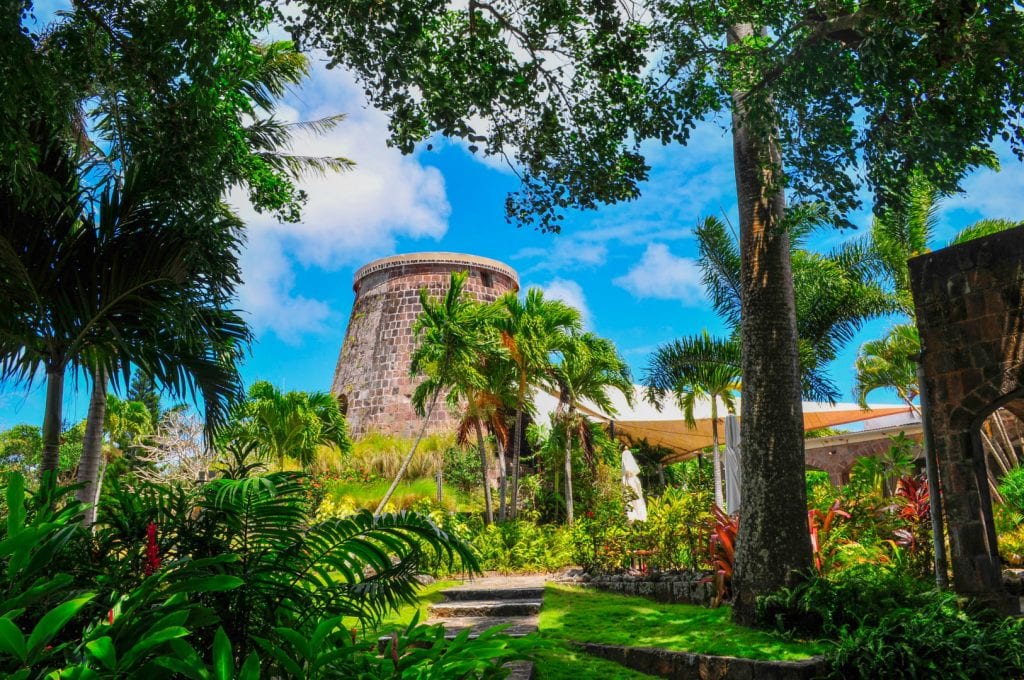 Discover the charming Caribbean nation of St Kitts & Nevis, where historic sugar cane plantations, unspoilt beaches and rolling emerald green mountains provide an impressive backdrop. Basseterre is a charming capital to stroll around but do venture out further as there is so much more to enjoy. A ride on the St Kitts Scenic Railway is a must, a narrow-gauge railway that winds its way around the verdant tropical scenery. You might just catch a glimpse of the green vervet monkeys playing in the trees. World UNESCO Heritage Site Brimstone Fortress offers a wonderful taste of the island's history as do the various grand plantation houses dotted throughout the land.
Grenada
Otherwise known as "The Spice Isle" thanks to its concentrated production of aromatic spices such as nutmeg, cloves and cinnamon, Grenada is home to some of the world's most picture-perfect beaches. Take a trip to the legendary 17th century Belmont Estate, a spice plantation where visitors will learn of the history of the cocoa bean as well as the production of the island's famous spices. Chocolate is big business in Grenada and the Grenada Chocolate Company's "Bean to Bar" tour is a must and includes a rather mouth-watering sampling session. Grenada is home to some pretty spectacular scenery too and a tour of the Grand Etang National Park is the best way to capture its beauty.
Saint Lucia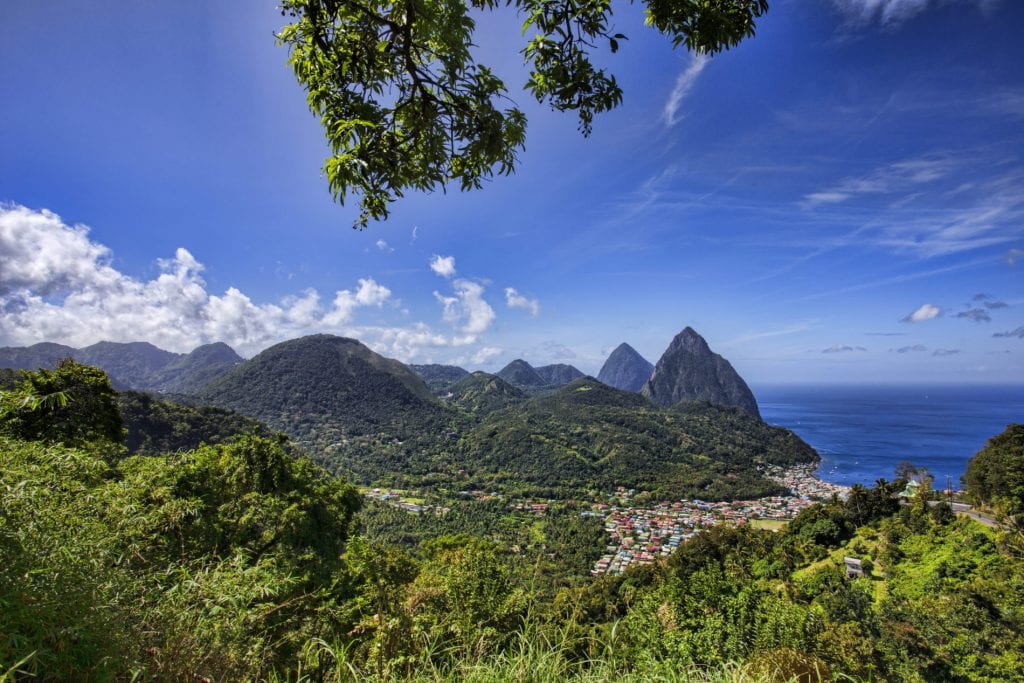 A magical Caribbean island of lush green rainforests, mountainous backdrops and stunning beaches, Saint Lucia is a real treat. No stop off in Saint Lucia would be complete without a visit to the magnificent Pitons, two soaring peaks jutting skywards from the sea just off the island's south coast. Whether you sail around them or take the adventurous route and trek up them, you cannot fail to be impressed. Visit Saint Lucia's rum distillery or stroll around the lovely capital of Castries. Rodney Bay dishes up a swanky marina and cosmopolitan vibe whilst Soufriere offers true Caribbean style and charm.
Barbados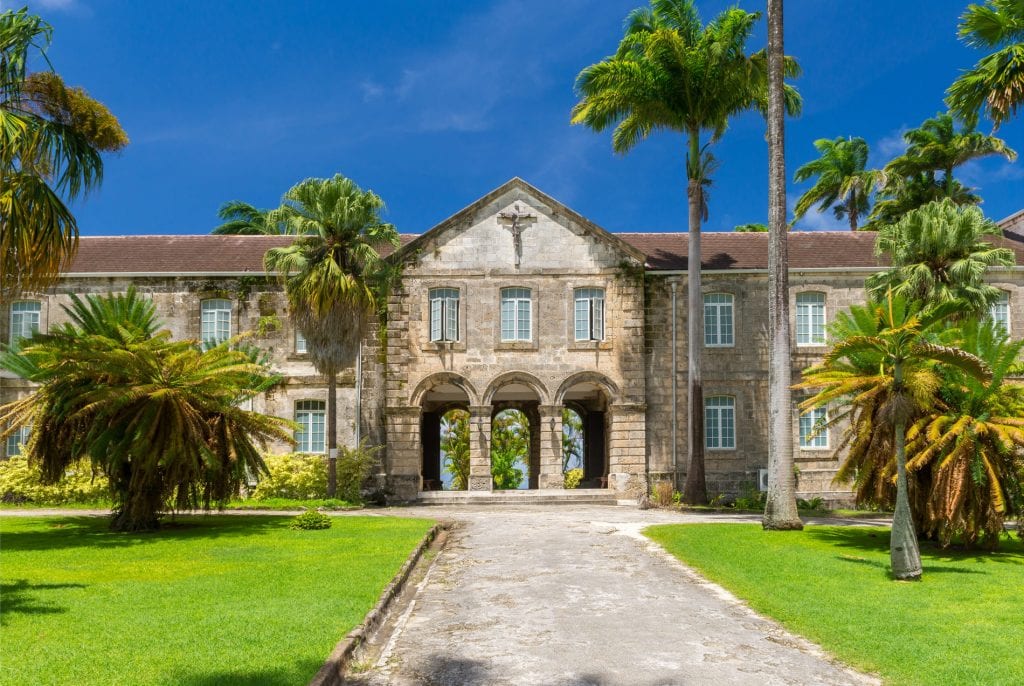 There is always plenty to see and do in Barbados but considering it is the birthplace of rum no stop off to the island would be complete without some time spent at the Mount Gay Rum Factory where visitors learn all about the history and production of rum and of course get to try a few samples! Harrison's Cave is a real hidden gem of Barbados, a network of beautiful underground caves which can be visited on foot or by tram. The capital Bridgetown is an historic city filled with landmarks and monuments and a stroll around the Garrison Savannah provides an interesting insight into the island's naval past. If you simply wish to soak up some Bajan sunshine, head to the beaches of the Platinum Coast or the tranquil shores of Maxwell or Rockley.  
Of course, these are just a snippet of all the wonderful places to visit in the Caribbean during a cruise stop off. Why not book one of SN Travel's fabulous Caribbean cruises today and discover all of these incredible places for yourself. Book your trip of a lifetime with SN Travel Cruise Holidays, you'll be glad you did!