Cruise holidays are often associated with a huge ship sailing the ocean. For a more intimate experience river cruises are perfect. The ships are smaller, meaning they can stop at ports that large ships cannot, making them perfect for travelling down rivers, taking you from one city to another. River cruises are the perfect way to delve into different countries in more depth, whilst still enjoying the luxuries of a floating hotel. No need to keep packing and unpacking. You just unpack your belongings once and the fantastic destinations are bought to you.  See the video review of a river cruise on the AmaMagna by cruise blogger Laura Pedlar, below and be inspired by these top river cruise destinations…
1. The Dordogne, Garonne & Gironde
Cruise the Dordogne and Garonne rivers to the Gironde estuary. A picturesque region of south-west France. An area that is perfect for wine lovers with its very own wine museum. There are three equally charming rivers to sail on the Garonne comprising of stunning scenery throughout; the Dordogne, an inland waterway dependent on tides and the Gironde, maritime waters with a rich history. You can really enjoy French heritage on whichever ricver you choose to travel.

2. The Rhine, Moselle and Main
One of the great rivers of Europe the Rhine flows from the Swiss Alps through to France, Germany and Netherlands. A staggering 865 miles. Travelling down the river you will come across many vineyards, breath-taking small villages and castles, that could have come straight from a fairy tale.  The landscape around the romantic Rhine has been shaped by history. You can visit castles that were used as fortresses, stroll historic streets and towns and admire the spires of medieval churches.

3. Russian Waterways
Sailing the great rivers of Russia will see you visiting UNESCO heritage sites and stunning ancient architecture. Learning about Russian heritage, culture and history as you travel. The landscape is filled with stunning countryside and towns a really breath-taking river cruise destination.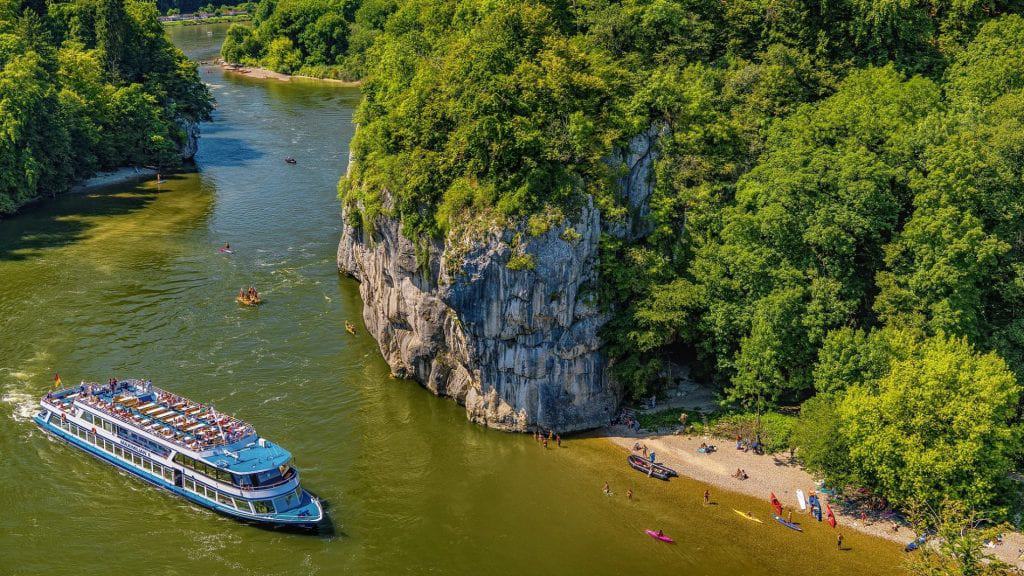 4. The Danube
It is no wonder that the magical cities, palaces and medieval abbeys, have been casting spells on musicians, poets and artists for decades. Dubbed the "queen" of Europe's great rivers, is the perfect river cruise getaway for those who love, art, architecture, music or history.

5. The Yangtze
Travelling down the Yangtze you will be basking in 5000 years of Chinese heritage, history and culture. You will travel through the forbidden city of Beijing and experience the Great Wall in all its glory. The outstanding beauty of this river will really take your breath away. Consisting of three gorges and a look at china's past and present ways of life you won't want to leave this contrasting landscape.

6. The Rhône & Saône
Experience Burgundy wines, a lively food market and lands inspired by Van Gough when you cruise down the Rhône & Saône. This cultural river cruise is perfect for art lovers, history buffs, connoisseurs and gastronomes.



7. The Nile
The Nile is a river that just about everyone has heard of. In the centre of Cairo, Egypt and flowing past the ancient pyramids and infamous sphinx. Famed for its scholars and explorers the Nile really is a river cruise that should be present on everyone's bucket list. The ruins of the Temples of Karnak and Luxor and the fascinating burial grounds will have you wanting to extend your stay.

8. The Douro
The Douro is a hidden gem, the river winds its way through fabulous landscapes, sleepy hillsides and quaint villages. On a journey from Portugal to Spain, you will never be short of outstanding views. Famous for its vineyards, this is another river cruise that is perfect for Wine lovers and those who enjoy a real cultural journe


9. India
You will not find another country on this planet that is anything like India. With a mixture of exotic yet historical history. You can enjoy the outstanding Taj Mahal travel the Ganges and take in the Indian Culture. This river cruise is a major bucket list item. With its rich culture and a mixture of historic and modern living this country really is an eye-opener and one that shouldn't be passed upon.

10. The Mekong
A river on the edge of Vietnam and Cambodia is one with a rich history. Visit capital Two of the most historic, friendly and beautiful places in all of Asia, Ho Chi Minh City in Vietnam as well as Cambodia's Phnom Penh and Siem Reap. Picturesque landscapes and stunning jungles will make you fall in love whilst on this river cruise.
Where To Next?
With so many magical destinations, your next holiday is just phone call away.  Take a look at our river cruise finder to get some inspiration for your next trip.  When you have an idea of what you are looking we can take care of all the arrangements and find a perfect price!