The Coronavirus outbreak has brought many changes to the travel industry.  We aim to answer all your burning questions so you can safely plan your next trip with all the information you need to make the best decisions for you and your loved ones…
***Latest Updates***
All travellers must provide a negative covid test on arrival to the UK
On 8th Jan the UK Government announced that all international arrivals, including UK nationals, will be required to provide a negative Covid-19 test result before departure for England. Please refer to the GOV.UK website for more information and ensure you arrange a valid test within 72 hours before departure, if required. This requirement will come into effect next week, however the UK Government has yet to confirm the exact start date. Please keep an eye on the news and we will be in touch with you again if this requirement applies to you. https://www.gov.uk/government/news/mandatory-covid-19-testing-introduced-to-bolster-border-measures.
You must have a legally permitted reason to travel internationally
After the government update on 6th January, all but non-essential travel to all destinations until further notice will not be allowed unless it is legally permitted for you to do so.  If you plan to move your travel dates forward we can arrange this but please remember that the destination you are travelling to may require you to have a negative coronavirus test result before travelling.  You can check the Caribbean links below to see the requirements for your destination.  You can order a coronavirus test here and you can check the government FCO website for the latest updates.
Caribbean Travel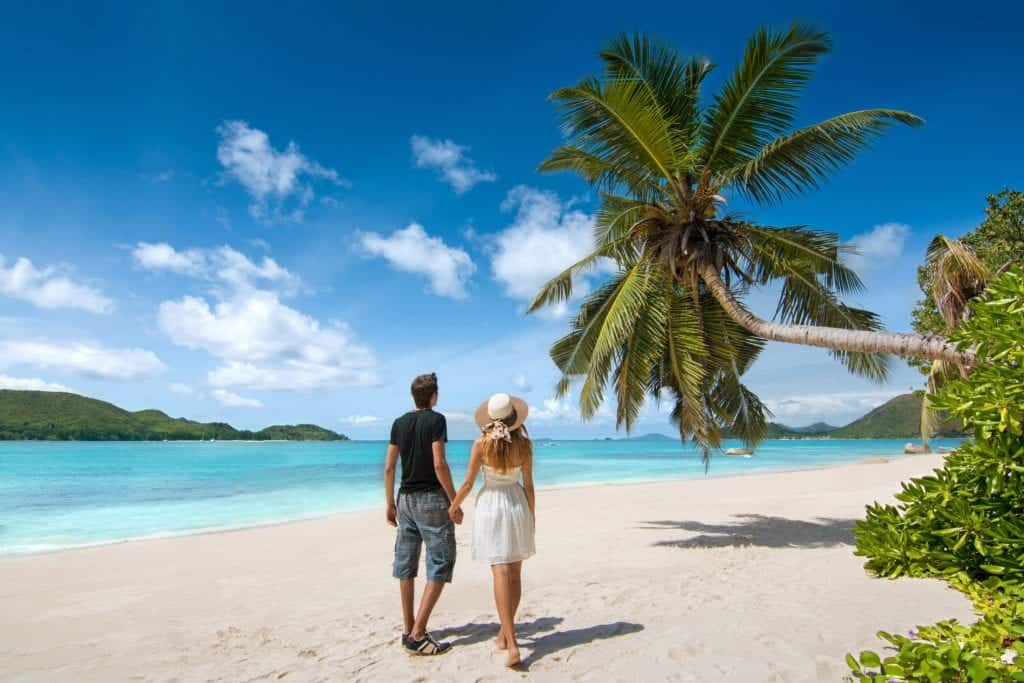 If you are travelling to one of our most popular destinations: Jamaica, Antigua, Saint Lucia or Barbados, you can find extensive answers to your questions on the links below.  These are the tourist board links and their pages are kept very up to date with all the latest requirements.
What happens if I can't fly due to coronavirus?
Whether there are government changes, you become ill or you have to self-isolate, we can take care of all of your planned travel arrangements and change your dates if required. Often we can do this free of charge, depending on what you have booked.  In some cases a charge is unavoidable but this is usually under £100 and we will always do our best to make the best recommendations for you.
Where can I travel to without being quarantined?
This information is subject to change. The government look at the data weekly and release infection rates for each country on Fridays.  They have a list which is regularly updated so you can see the destinations that are exempt from quarantining when you come home.  You can find this information here.  Please also check with the destination you are travelling to so you can ensure that you won't need to quarantine on arrival.  In addition, some destinations might restrict your visit to only particular resorts or areas.
 
Do I have to get a Coronavirus test before flying?
For many of the Caribbean destinations, yes. You will likely need to have a certificate showing you are negative for the virus before you are allowed to enter many destinations including Jamaica, Antigua and St Lucia for example.   More information can be found on the tourist board website for the country you are visiting.
 
Will I have to wear a mask?
In many destinations in public areas, you will have to wear a mask. You will also have to wear a mask at the airport and on the plane. 
 
What are the safest types of holidays?
We think villa holidays are safest; you can have your own 

private

 pool and cook your own meals (if you prefer not to eat out).  If this is something that is of interest to

 you, we can find the best accommodation for you.

 

Caribbean holidays – many of the destinations had just a hand full of infections, and barely any deaths. The Caribbean is, therefore, one of the safest locations to holiday.

 
Are flexible bookings available?
Yes. We have many options available so you can have peace of mind when you book.  Speak to one of our travel experts today to discuss the levels of flexibility to your chosen destination. 
 
Are my flights protected?
Yes. If you book with SN Travel your flights are protected by ATOL.   In addition, is you fly with Virgin Atlantic they are offering free COVID cover on flights that protect you for unforeseen coronavirus related circumstances including costs involved if you need to quarantine or be flown home.  It's a superb offer, available on flights until 31st March 2021.  Ask your travel agent for terms and conditions and more info. 
 
Are prices now more expensive?
Not from what we have seen. There are lots of incredible offers now that travel to many destinations is now possible. These offers should at least last a couple of weeks. 
Is 
the
 quality of my holiday likely to be affected?
This will very much depend on what you do on holiday; there may be regulations on how many people are allowed in the pool.  Beaches may have social distancing measures in place.  If your holiday in a lesser-visited destination you will probably have the beach all to yourself!  Many restaurants have started to open.  If your holiday somewhere with lots of natural wonders you will still have plenty to do: hiking, swim in waterfalls, snorkelling, climb a volcano etc.  Our travel experts can give you advice once you have decided on your destination. 
 
Is it safe to fly?
If you fly to Caribbean destinations, many of these destinations require a negative Coronavirus test.  If you get on arrival you'll have to wait 96 hours in quarantine for your results so we presume many people will do the tests before leaving the UK.  With this in mind, theoretically, most of the people on the plane will therefore have tested negative.  If everyone also wears a mask when they aren't eating or drinking this should dramatically limit the spread.  However, there is no social distancing possible on the plane so the choice is ultimately down to you.
 
How do I know I won't lose any money on my booking?
If you book one of our flexible options your consultant will be able to share any risks with you, so you know the worst-case scenario before you book.  We highly recommend travel insurance – read the fine print to ensure everything you need is covered, in particular: medical (including for Coronavirus), if your holiday is cancelled and cover for if you are unable to travel for medical reasons.  Virgin Atlantic offers COVID cover for free so if you have the option, fly with Virgin Atlantic for peace of mind.
Let us plan your next trip
Just tell us your destination and we will take care of the rest.   We can make safe recommendations for you and your family in destinations where you can still have a great quality holiday.
Please note: This information is correct at the time of publishing, but information relating to the spread of Coronavirus will change, so please check the Governments FCO website which is regularly updated or speak to us about your trip.